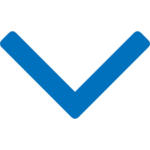 How it works
Select an appropriate package from the options in the table above and submit your listing.

Your listing will be moderated within 48hrs.

We provide paid users with a free 2-week trial, in order to optimize the associated listing with the correct categories, tags, regions, images as well as other elements of the listing.

Basic changes to the listing can be made via your account dashboard once the listing has been approved.

Changes must be approved by a website admin before going live (this will be moderated within 24hrs from the submission).
Information About Package Features:
Clarity on a few of the features in the comparison table:
*Side Listing Advertising:
Free listings have a small widget area at the bottom of the right-hand sidebar that may be used to advertise other services.
*Training Course Tags:
Training tags are assigned to your listing, based on the courses that you offer. Course tags may not be used unless there is clear evidence of the course offering. Free listings are limited to a maximum of 15-course tags.
*3rd Party Categories and Tags 
Should your company provide bookings for services or training courses that you outsource (effectively acting as a booking agent), the categories and tags for these services may only be assigned to a listing under a premium subscription.
*Online Training Tags

Directory exposure to online courses is limited to Premium subscribers only. 
*Exceptions
Accommodation, travel & restaurants have free access to gallery images.
Can I cancel my subscription?
Yes, you can cancel and perform other actions on your subscriptions via the My Account page. The subscription fee is charged on a recurring basis (for the period indicated on the package) until canceled. If a subscription is canceled before the end of the trial period, no charges will be made.
Are my credit card details safe?
My Crew Kit uses Stripe to handle payments. Stripe is certified to PCI Service Provider Level 1 which is the most stringent level of certification available in the payments industry. My Crew Kit does not store your credit card details.
Need Assistance?
Feel free to send us a mail with your phone number and we will give you a call: