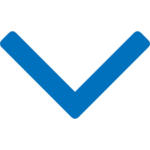 How it works
The steps you will be taken through:
View the subscription option table.
Select an appropriate package above.
Enter an email address and create a password to manage your account.
Add the details of your listing which will be found in the directory.
Enter contact details as the business/account holder. These will not be visible on the website and are used for verification and billing (if using a paid package) purposes.
Your listing will be sent through to My Crew Kit admin for approval.
Once your listing has been approved, you will be notified by email. Your listing will now be live and you will be able to edit your listing under the "My Directory Listing" tab found in your account dashboard.
Further subscription changes can be made from your account dashboard.
Additional Information:
Contact Requests:
Free listing packages expire once the listing has received 12 contact requests within a one year period. When this occurs, the listing owner will then be provided with the option to either:
a) Opt-Out (No Paid Obligations)
b) Continue using My Crew Kit's services on a monthly paid package.
We believe that users should only be charged if they are receiving a certain amount of value from the directory. We, therefore, offer an additional 12 free contact requests, should a user not receive 12 or more requests within 12 months after their sign up date.
A My Crew Kit contact request is defined as any one of the following:
A message submitted through the listing contact form.
A website link click redirecting the user from the business listing to an appropriate website link.
A phone number click.
Users who continue on a Paid Package have the ability to opt-out at any stage with no contract length binding the user.
***Crew Houses and ENG1 Doctor Listings have unlimited free requests***
Premium Listings:
Trial period:
My Crew Kit grants users a free trial period as stated on the relevant subscription package. The first charge will be made upon the completion of the trial period. If the subscription is cancelled during this period, no charges will be made.
Can I cancel my subscription?
Yes, you can cancel and perform other actions on your subscriptions via the My Account page. The subscription fee is charged monthly until cancelled, (no long term commitment).
Are my credit card details safe?
My Crew Kit uses Stripe to handle payments. Stripe is certified to PCI Service Provider Level 1 which is the most stringent level of certification available in the payments industry. My Crew Kit does not store your credit card details.