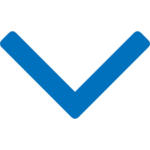 How it works
Select an appropriate package from the options in the table above.
Follow the steps and add the details of your listing.
Your listing will be approved within 24hrs.
Further changes can be made from your account dashboard.
Additional Information:
Contact Requests:
Free listing packages expire once the listing has received 12 conversions within a one year period. When this occurs, the listing owner will then be provided with the option to either:
a) Opt-Out (No Paid Obligations)
b) Continue using My Crew Kit's services on a monthly paid package.
A My Crew Kit conversion is defined as one of the following:
A message submitted through the listing contact form.
A website link click redirecting the user from the business listing to an appropriate website link.
A phone number click.
***Crew Houses and ENG1 Doctor Listings have unlimited conversions on the Free Package***
Premium Listings:
Trial period:
My Crew Kit grants users a free trial period as stated on the relevant subscription package. The first charge will be made upon the completion of the trial period.
Can I cancel my subscription?
Yes, you can cancel and perform other actions on your subscriptions via the My Account page. The subscription fee is charged on a recurring basis (for the period indicated on the package) until cancelled. If a subscription is cancelled before the end of the trial period, no charges will be made.
Are my credit card details safe?
My Crew Kit uses Stripe to handle payments. Stripe is certified to PCI Service Provider Level 1 which is the most stringent level of certification available in the payments industry. My Crew Kit does not store your credit card details.