A deckhand is the lowest-ranked crew member in the deck department. The deck department is responsible for the exterior maintenance of the vessel as well as vessel operations such as docking, anchoring and navigational watches. Superyachts operate on a hierarchical system and the deck department is no different. Depending on the size of the yacht, the deck team can be made up of a captain, officers, a bosun, senior/lead deckhands, standard deckhands as well as junior deckhands. This page focuses on the role of a superyacht deckhand and/or junior deckhand.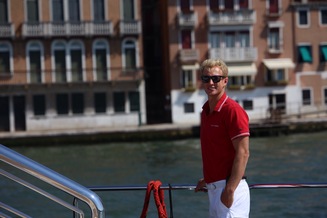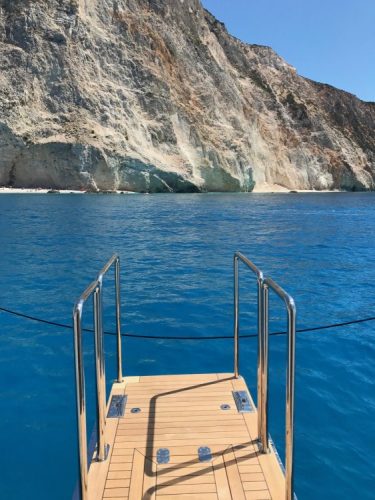 Deckhand Duties:
Your duties and responsibilities as a deckhand will vary greatly depending on the size of the yacht and how many deck crew members are employed on the vessel. Inexperienced deckhands will spend a great deal of time with cleaning and maintenance duties, such as washing the boat, cleaning windows, polishing stainless steel and scrubbing decks. During guest trips, more time will be spent on lookout duties, tender driving, running watersports activities, while at the same time ensuring normal vessel operations and cleanliness are adhered to. Different size yachts and guest types result in differing roles, responsibilities and lifestyles, all of which have their pros and cons. Larger yachts generally have a more structured and hierarchical approach to duties, whereas smaller vessels have a more "do it all" approach. It is important that no matter the type of vessel you work on, activities are being performed in a professional and legal manner.
Work Intensity
The workload onboard varies depending on the yacht, season, itinerary and whether or not there are guests onboard. The busiest times are usually the end of yard periods, preparing for a season, boat shows, as well as during guest trips. During guest trips, 7-day weeks and 12 - 14 hour days can be expected.
Below is a very broad and generalised schedule to give you an idea of what to expect once you step onboard:
On Season:
Time off is generally limited with long periods of work. Work schedules are generally more structured on larger vessels as there are generally sufficient hands on deck for most operations to take place. Be aware that there are times that your break will be cut short depending on the operations of the vessel. The crew need to be more flexible on smaller yachts as the schedule will have to be structured around demanding guests. Generally, a watch system will be in place for the duration of the guest trip. The watch system will include an anchor and cruising watches, as well as a daily working schedule. If you have a break, you will generally not be allowed off the yacht (with guests onboard).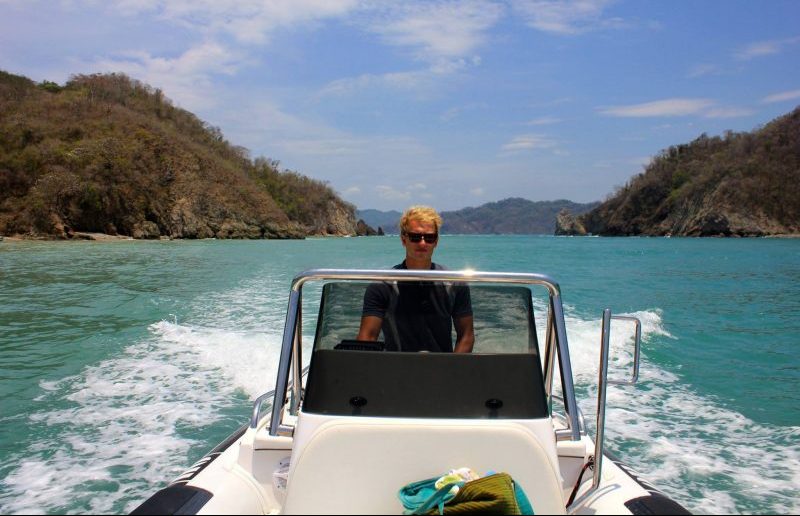 Guest trips can be long and demanding but can also be a great deal of fun. It is important to remain professional, calm and positive. Your attitude towards other crew and guests can have a significant impact on the success of a charter.
Depending on the yacht, the itinerary and the guests, the job can involve a lot of time driving tenders, giving you the opportunity to explore sections of the coastline.
Guests off (In season):
Most yachts work Monday to Friday with weekends off, if the schedule allows.
During this period, the yacht will be detailed and prepared for guest arrivals.
In some cases where there is a significant period between guest trips, some larger jobs can be addressed; such as varnishing, minor paint jobs and repairs.
In the case of charter boats or busy private yachts, the turnaround period between guests can be as little as 1-2 days. In this case, your duties will be washing the boat down while helping the interior crew get provisions and supplies onboard.
When guests are not on board, the crew have a rotating watch system in place. This will require you to remain on the vessel for the assigned period to ensure the safety of the yacht. This may result in you being left on watch during your day off.

Off-Season:
Most yachts work Monday to Friday with weekends off, if the schedule allows.
Some crew will be granted leave or vacation during this period.
The yacht will be tied up at the dock or taken out of the water and all furniture, toys and equipment will be covered and stowed.
The yard period is an extremely important time for the vessel as it is often the only opportunity to do significant maintenance work. It is also a fun time for the crew as you will usually get evenings and weekends off to explore the location in which you are situated.
Typical jobs for deck crew during this time may include sanding, painting, varnishing, rust removal, painting anchor chains, basic carpentry, doing inventories and cleaning out locker storages. It is also a great time for experienced crew to train and teach new crew useful skills and drills.

Crossing / Deliveries:
Many superyachts do dual seasons and therefore spend long periods crossing to their next seasonal destination. The most common crossing is the Atlantic crossing between Europe and the Caribbean/USA which takes + - 2 weeks depending on the vessel and the conditions.
It is extremely unlikely to have guests onboard and therefore it is usually only crew on board for these passages.
The boat is stowed for the worst possible seas and prepared for extremely rough conditions.
Your role on these passages as a junior deckhand or deckhand will be that of a lookout, meaning you will be on the bridge with the watchkeeper assisting in lookout duties. It presents a great learning opportunity and allows you to start taking part in bridge and navigation activities under the supervision of an officer.
Watch-keeping hours will vary depending on the size of the vessel but are a maximum of four-hour shifts.
In addition to your watch-keeping duties, you may have a work-list of jobs to get through. Getting the vessel to the next destination safely is the main priority and most captains try to avoid overworking crew before a busy season ahead. Activities that have a potential injury risk associated with them will be avoided at all costs.
Deckhand Duties  Familiarization Videos:
Find out about your duties in order to give you a head start before joining a vessel as a deckhand.
How to Wash Down Correctly: