Essential Deckhand Training:
Entry-level deckhand courses and qualifications are essential to your success in the superyacht industry. Obtaining your first job as a deckhand is difficult as it is a fiercely competitive position. With a great deal of training available, it may be difficult to understand which deckhand courses are right for you and your budget. Before deciding on which courses to enrol in, we encourage you to understand the role of these courses and certifications so that you are able to make informed decisions.
Below is a list of essential courses you should take as an aspiring deckhand with little or no experience:
You are able to connect with our global network of deckhand training providers for each course, either by selecting a specific course, or by selecting a region in the deckhand course finder section, found below the course content.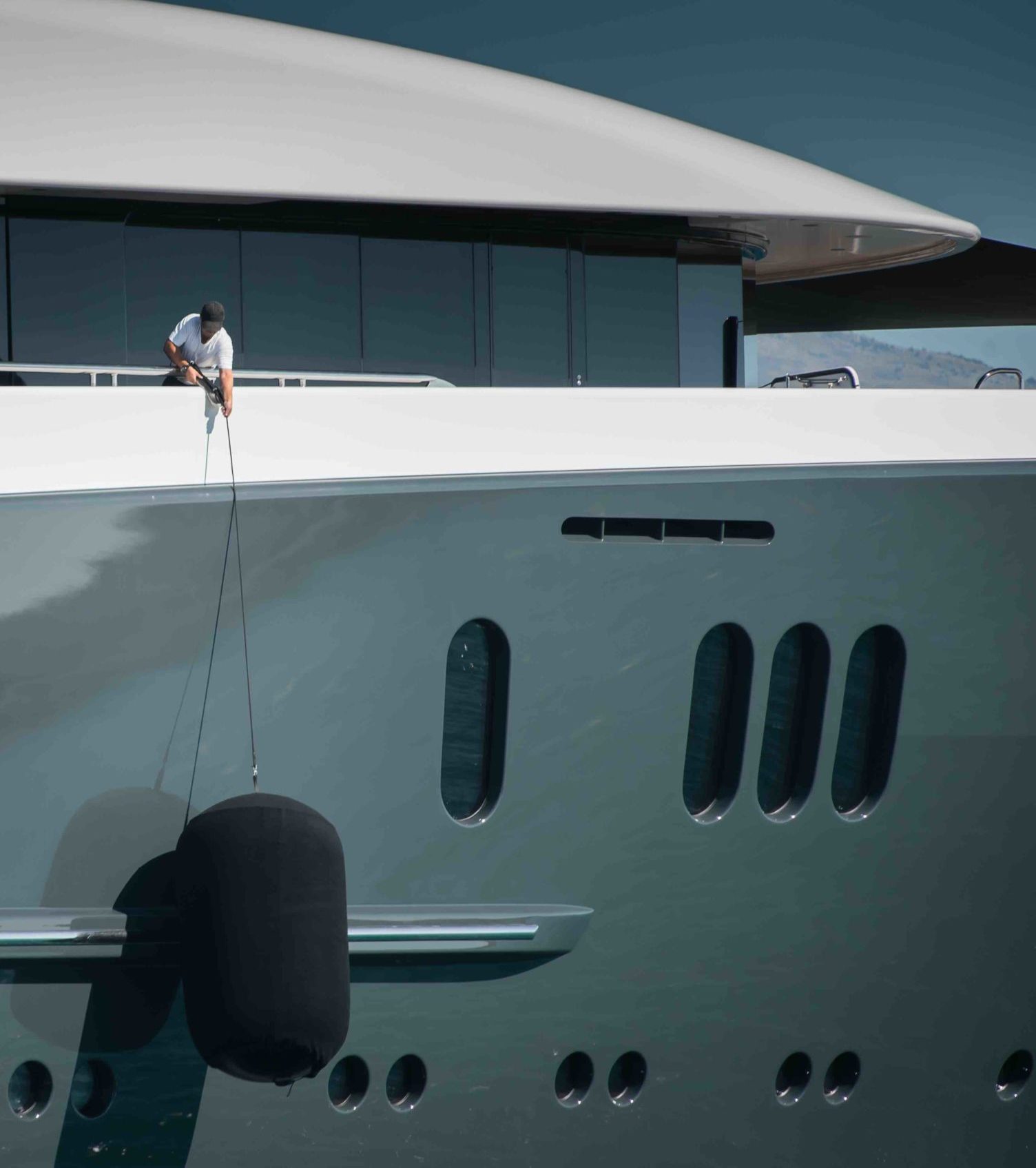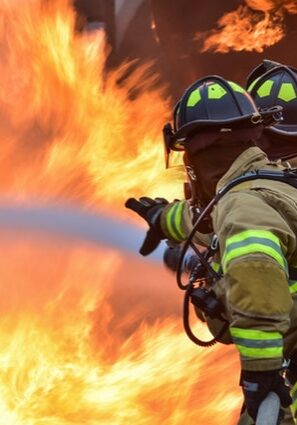 STCW Basic Safety Training
In order for you to legally obtain a job on a commercial superyacht (over 24m) you have to be certified with all four basic safety training modules, which are as follows:
Personal Survival Techniques | PST (A-VI/1-1)
Fire Fighting Fire Prevention | FFP (A-VI/1-2)
Elementary First Aid | EFA (A-VI/1-3)
Personal Safety and Social Responsibilities | PSSR (A-VI/1-4)
STCW Basic Training courses can be booked on an individual bases or booked in combination with other essential deckhand courses. You can find out more about STCW Basic Training, connect with an STCW Basic Training Centre near you, or continue to other deckhand safety training courses below.
*Although this is a commercial requirement, it is generally seen as a requirement for employment onboard private vessels by yacht owners, captains, management companies or flag states. Failure to obtain STCW Basic training severely limits employment opportunities.
Powerboat / Rib Training:
As an aspiring deckhand, this course is a necessity, providing you with an essential license to drive superyacht tenders around the world. Unless you have a role that excludes you from such deckhand activities, this is a crucial course that forms the basis upon which you can develop your vessel handling skills. These skills are not only required to drive guests, but also to pass practical examinations required for licenses required to drive larger vessels.
The two most popular courses that do not require any prior experience, are the RYA Powerboat Level 2 course or the IYT Small Powerboat & Rib Master. Although the majority of deckhand job posts request a Powerboat Level II, an IYT Small Powerboat & Rib Master is seen as an equivalent and serves the same purpose. Both are recognised by the MCA.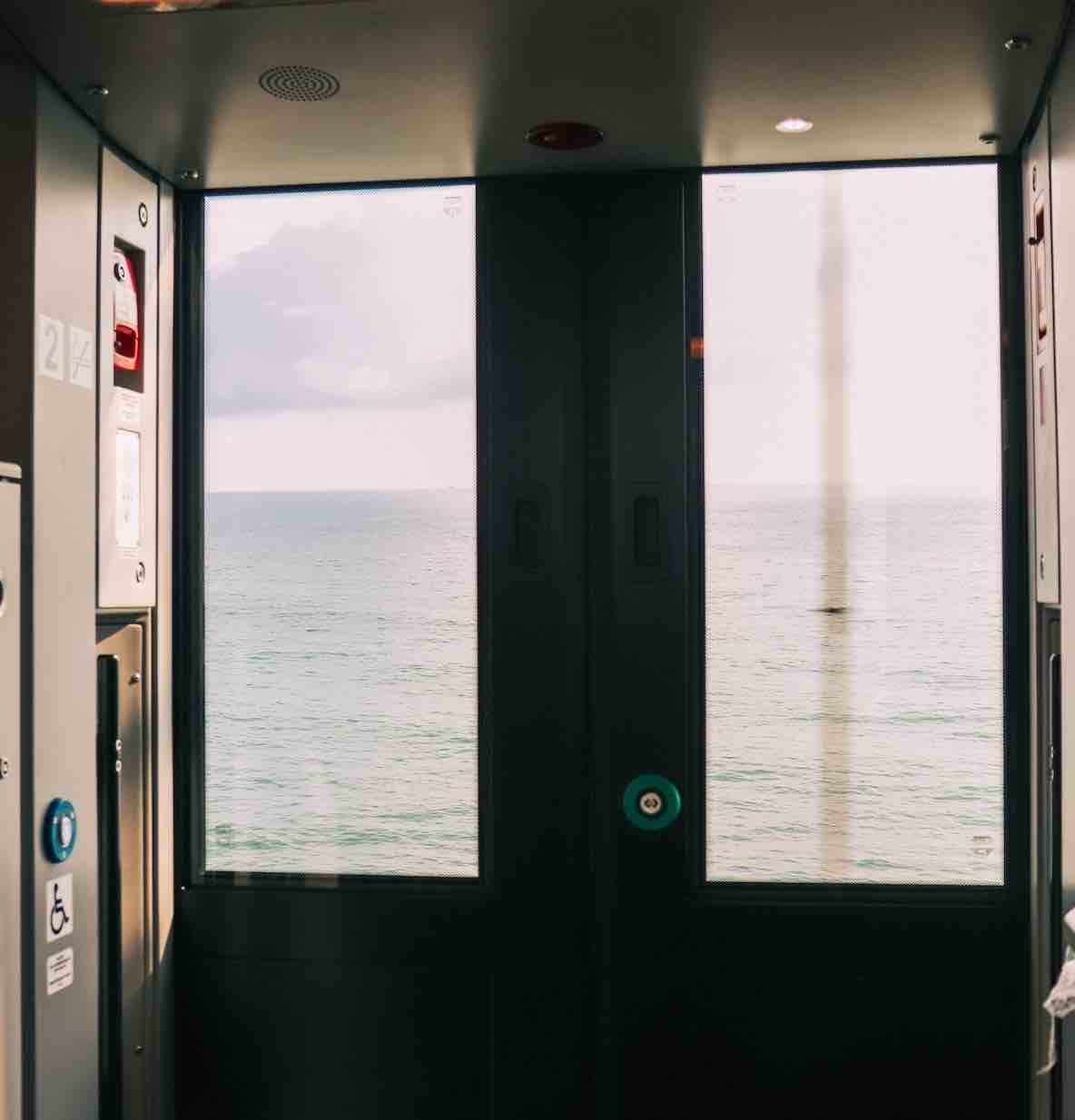 Proficiency in Security Certificate
(STCW A-VI/6-1) & (STCW A-VI/6-1)
In order to work on an ISPS-compliant vessel, an STCW proficiency in security certificate is required. Proficiency in Designated Security Awareness (PSA) is the minimum requirement, whereas Proficiency in Designated Security Duties (PDSD) is required for crew who are designated security duties on such vessels.
Both courses can be done in class or online.

*ISPS complaint yachts are commercial yachts larger than 500GT (Usually commercial yachts +50m in length)*
Find out more about the PSA & PDSD Certification and connect with a training provider, or continue reading about further deckhand training below.
Beneficial Deckhand Courses:
Courses to broaden your deckhand skill set and capabilities for common superyacht duties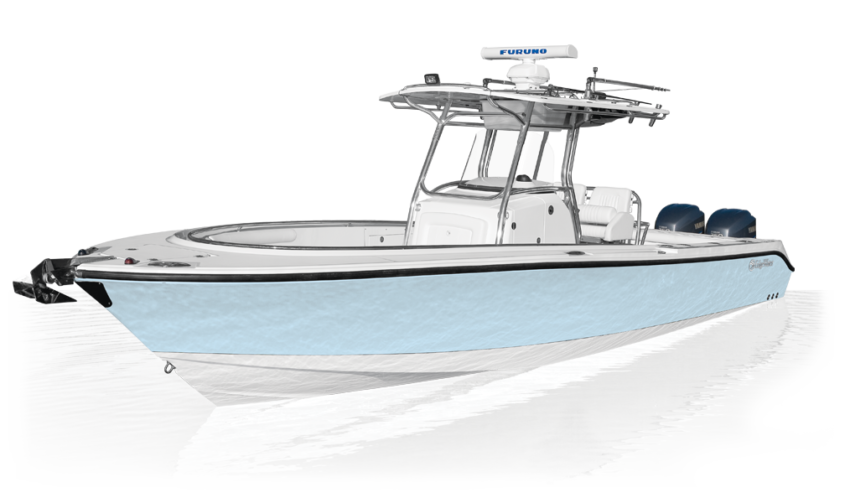 Superyacht Deckhand Course:
Most "Superyacht Deckhand Courses" are non-accredited and do not form part of a requirement for legal employment but are generally sold in conjunction with essential courses (some of which may be mandatory or deemed as appropriate by the training provider in question) and advertised as a "superyacht deckhand course" package or similar.
The purpose of a superyacht deckhand course to introduce candidates to the duties and skills associated with the role of a deckhand. This course is tailored towards candidates with little to no exposure to the superyacht industry.
Course content is dependant on the training provider but generally includes industry information, general deck procedures, wash-downs, maintenance, cleaning procedures, line handling, knots and bends, as well other topics to help familiarize you with the deck department career path the lies ahead.
Superyacht deckhand courses give potential employers an indication that yous have a basic skill set and understanding of the deckhand duties that lie ahead.  This forms a foundation upon which to build skills and knowledge through onboard training and experience. Depending on the location and school in question, a small amount of onboard training/experience on a yacht nearby may be included.
VHF Short Range Certificate (SRC):
As a deckhand seeking your first job in the yachting industry, it is advisable to obtain a VHF Short Range Certificate, preferably one recognised by the MCA. VHF is a common form of communication not only from the bridge of the superyacht but also from tenders to the main vessel (or other vessels) when out of UHF Radio range (your personal hand held for internal crew communication), or to land based authorities.
This 1-day course is an essential qualification required for further deck qualifications (Such as a Yachtmaster/ Master of Yachts), and is also required for commercial endorsement of a small powerboat license. The sooner you as a deckhand becomes familiar with this equipment the better. It is, therefore, a recommended course for green deckhands to complete.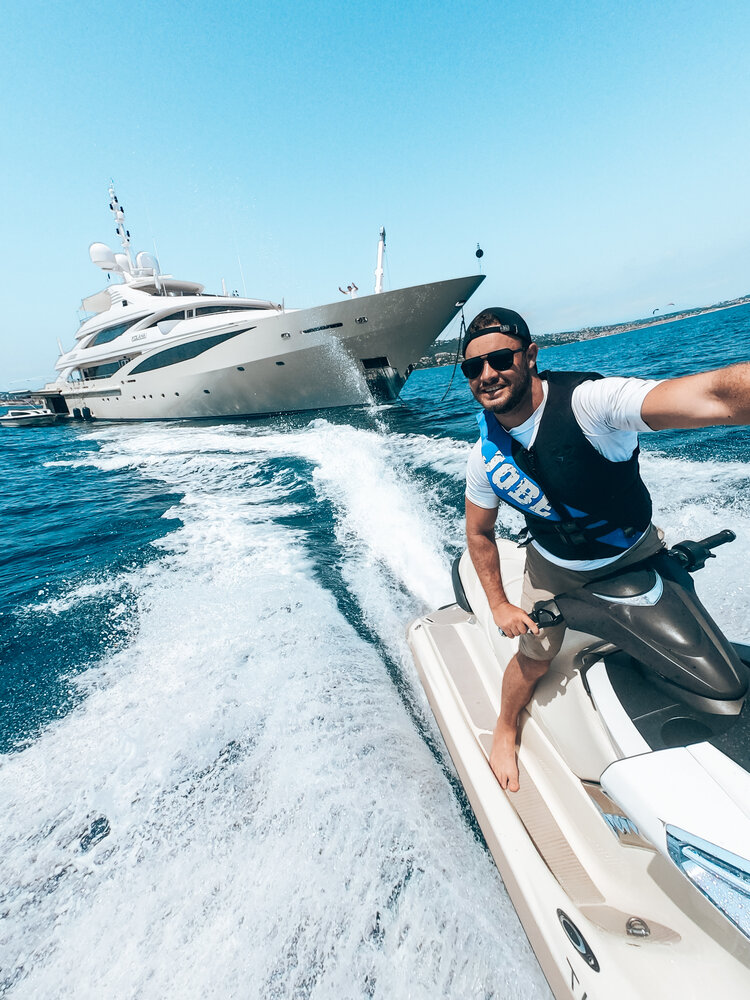 Personal Watercraft (PWC) License
PWC's often referred to as Jet Ski's or Wave Runners, are common watercraft found on board superyachts. Operation of PWC's is a common duty of a deckhands during guest trips. Certain countries require PWC operators to hold a license, most commonly countries in Europe/ The Mediterranean, making it mandatory for crew to hold a license should they wish to operate one.
This one-day theory and practical course will teach you how to operate and navigate a personal watercraft in a safe manner. No previous experience or qualifications are required. A certificate is provided upon successful completion of the course (to the required standard). The IYT PWC and RYA PWC are recommended, accredited versions of this course.
In areas where jet ski licenses are not required, it is a commonly requested by captains, management companies and owners for insurance purposes. It is very beneficial to hold such a license.
Complementary Deckhand Training
Additional courses to give you an edge (that do not require previous deckhand experience)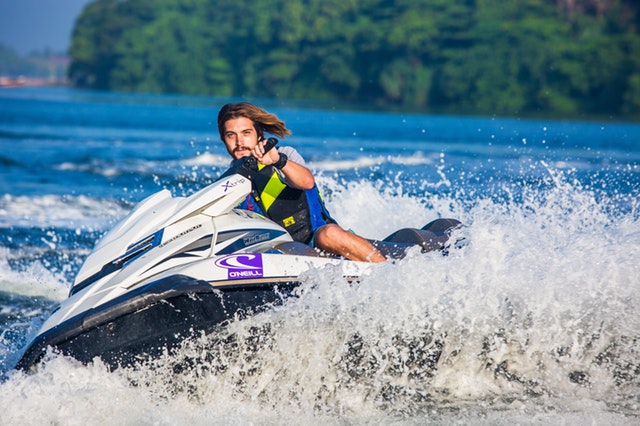 RYA Personal Watercraft (Jet Ski) Instructor Course
Due to the fact that charter guests and yacht crew require a PWC license in order to operate a Jet Ski in the Med, the demand for crew with the PWC instructor certification is high. Crew with the instructor license (working on a correctly registered vessel) are able to certify guests with an RYA Introduction to PWC Safety Course, allowing them to use the watercraft during their time on board.
Scuba Diving:
Scuba diving experience and qualifications are beneficial in helping land a job as a deckhand. While Dive Instructor and Dive Master courses considerably improve the chances of getting a job on vessels that support guest diving experiences, basic Open Water and Advanced diving qualifications are also beneficial and will improve your CV.
Whether it is accompanying guests on a dive in the Bahamas or inspecting something under the hull of the yacht, scuba diving experience can be a great addition to your skill set as a deckhand.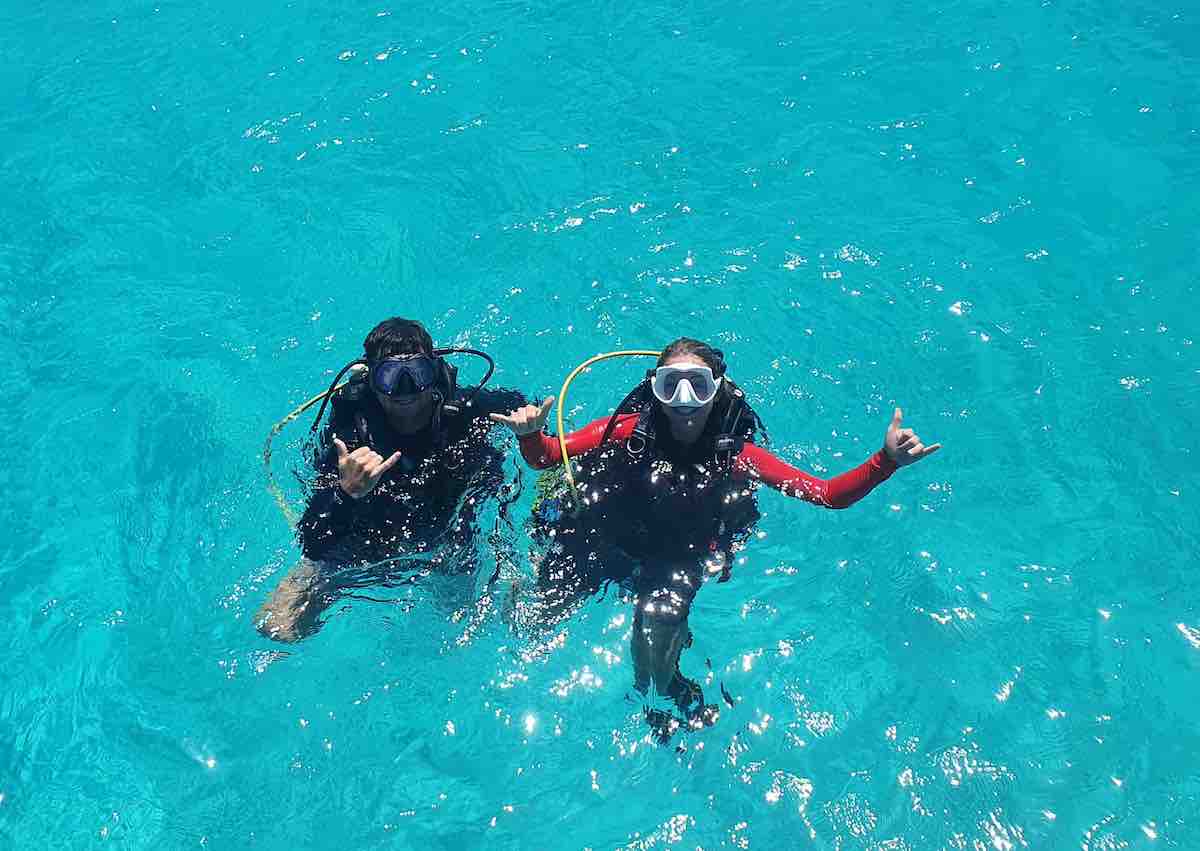 Deckhand Training & Certificates For Deckhands With Sea Time & Experience
Courses & certification for deckhands that have evidence of sea service and real tender handling experience after 1 to a few busy seasons of employment 
MCA Yacht Rating Certificate
Certain commercial superyachts require a number of crew to hold a Yacht Rating certificate as per the safe manning procedures of the vessel in question. An individual can apply for an MCA Yacht Rating certificate once the required sea time is acquired and by completing specific tasks in the Training Record Book (TRB), signed off by a qualified officer or captain.
For Crew without experience, the yacht service requirement can be reduced if aYacht Rating Course Completion Certificate or
- IYT Superyacht Deck Crew Course is attained but the MCA Yacht Rating Certificate can only be applied for once 2 months of sea service is acquired.
Therefore, although a "Yacht Rating Course" covers some important aspects, usually taught onboard, completion of this course does not qualify a candidate to apply for a job that requires an MCA Yacht Rating Certificate, unless the applicant has sufficient sea service and meets the medical and STCW requirement.
RYA Advanced Powerboat
If you are required to be licensed to drive larger powerboats (10m - 24m) during the day and night and have insufficient sea time and experience for your Master of Yachts 200, then the Advanced Power boat course is an option to consider. With an RYA/MCA Advanced Powerboat Commercial Endorsement, license holders are able to drive an MCA coded boat up to 24m in length or 80 gross tons up to 20 miles away from the shore or safe haven. The responsibility of large tender handling is usually only given to crew have built up significant time behind the helm of tenders, under supervision of more experienced crew. If you are new to the industry (unless you have real large power boating experience) you are likely to be accompanied and supervised by a more experienced, licensed crew member during large tender handling duties. It should therefore not be assumed that this course will allow you to take on such duties without time, experience  and training with a more experienced crew member present.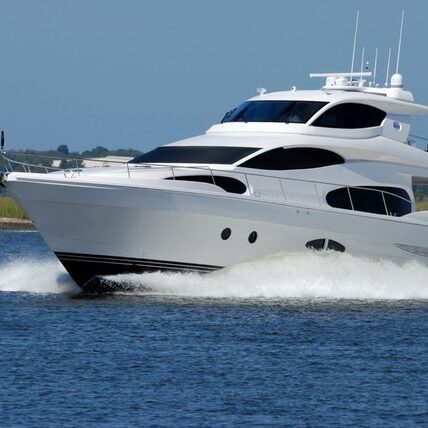 Yachtmaster / Master of Yachts 200:
Gaining a Master of Yachts Certification is an important step for those who would like to progress their career as a deckhand and start taking on additional responsibilities. A Commercially Endorsed Master of Yachts 200GT opens up more employment opportunities (fulfils certain manning requirements for commercial vessels), allows candidates to work as an Officer on yachts <500GT and allows candidates to begin training modules that form part of the requirement for an MCA Officer of The Watch (OOW) 3000  and is a common requirement for the primary drivers of guests in large superyacht tenders. Find out more about the RYA and IYT Yachtmaster / Master of Yachts.
Efficient Deckhand (EDH) Course
Once you have your Yachtmaster / Master of Yachts under your belt and you are ready to start chipping away at your OOW (MCA Officer of the Watch 3000 Limited), it is advised to begin with the Efficient Deckhand Course. An EDH will ensure that you operate in a safe and professional manner when moving to a more senior role where leadership and instruction is required. The framework for further training can be found on our Deckhand to OOW course page.
Find Deckhand Training Courses Near Me
Select the region you would like to find deckhand training course centres in. You can refine the region once on the results page
Deckhand Training Course Centres in The United States of America:
Book deckhand training at the best training centres in Fort Lauderdale, Florida (All) or other area in the United States (All). Find featured courses and training providers in the area below:
Featured Training Courses
Featured Training Courses
(Fort Lauderdale) a Comprehensive 5-Week Deckhand Training Program with hands on practical skills emphsis