The Caribbean, Bahamas and the United States are very popular regions for superyachts, especially in the winter months (Dec-May), or more specifically outside of the hurricane season.
The Caribbean Sea is a sea of the Atlantic Ocean in the tropics of the Western Hemisphere. It is made up of numerous islands commonly known as the West Indies. The Caribbean islands experience strong trade winds from the East and these islands are therefore regarded as windward and leeward islands. Yacht's Caribbean itineraries tend to include the leeward islands, as they are more protected from these trade winds.
The Bahamas consists of more than 700 islands, cays and islets in the Atlantic Ocean and is situated to the North West of the Caribbean and to the South East of Florida, USA.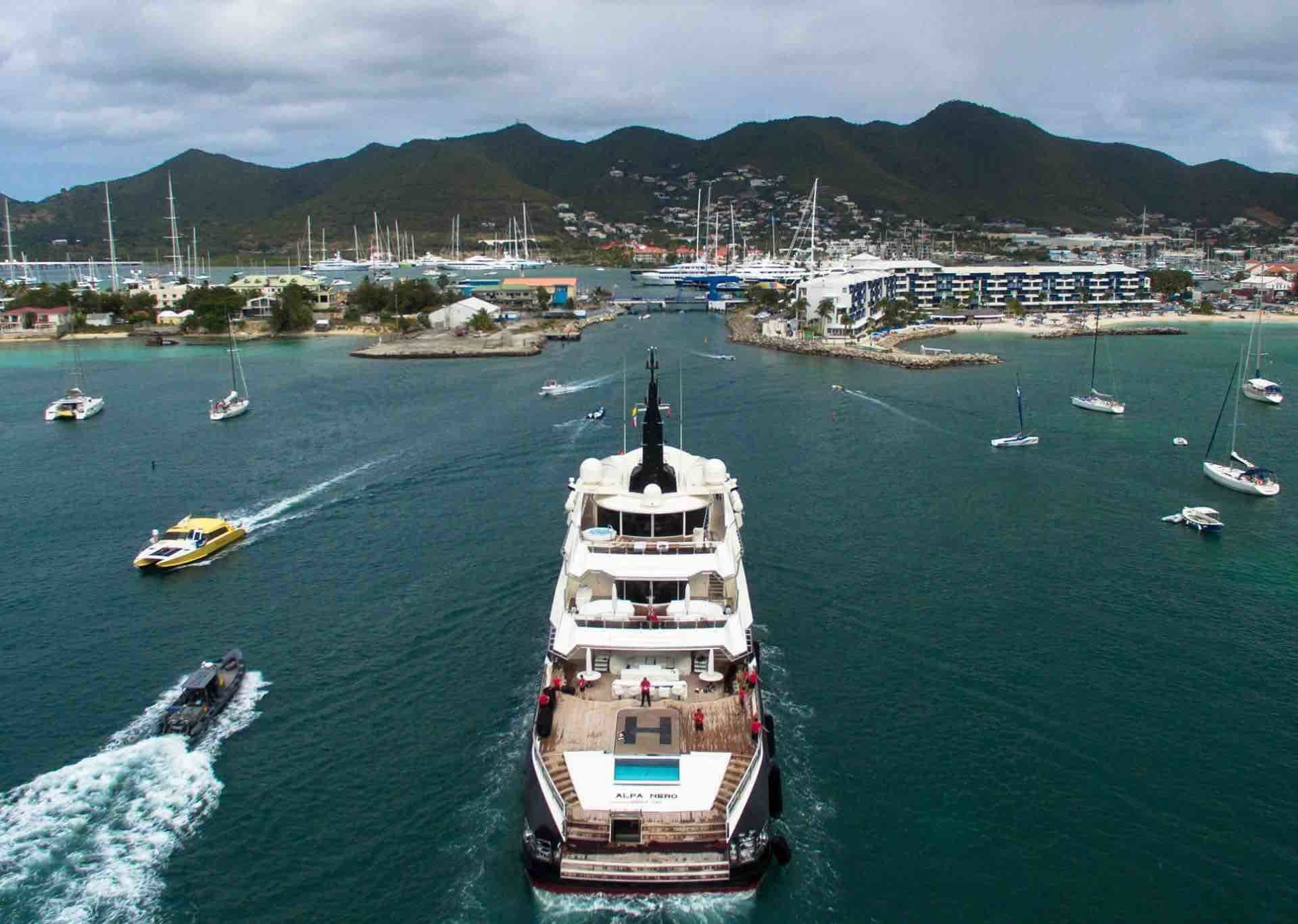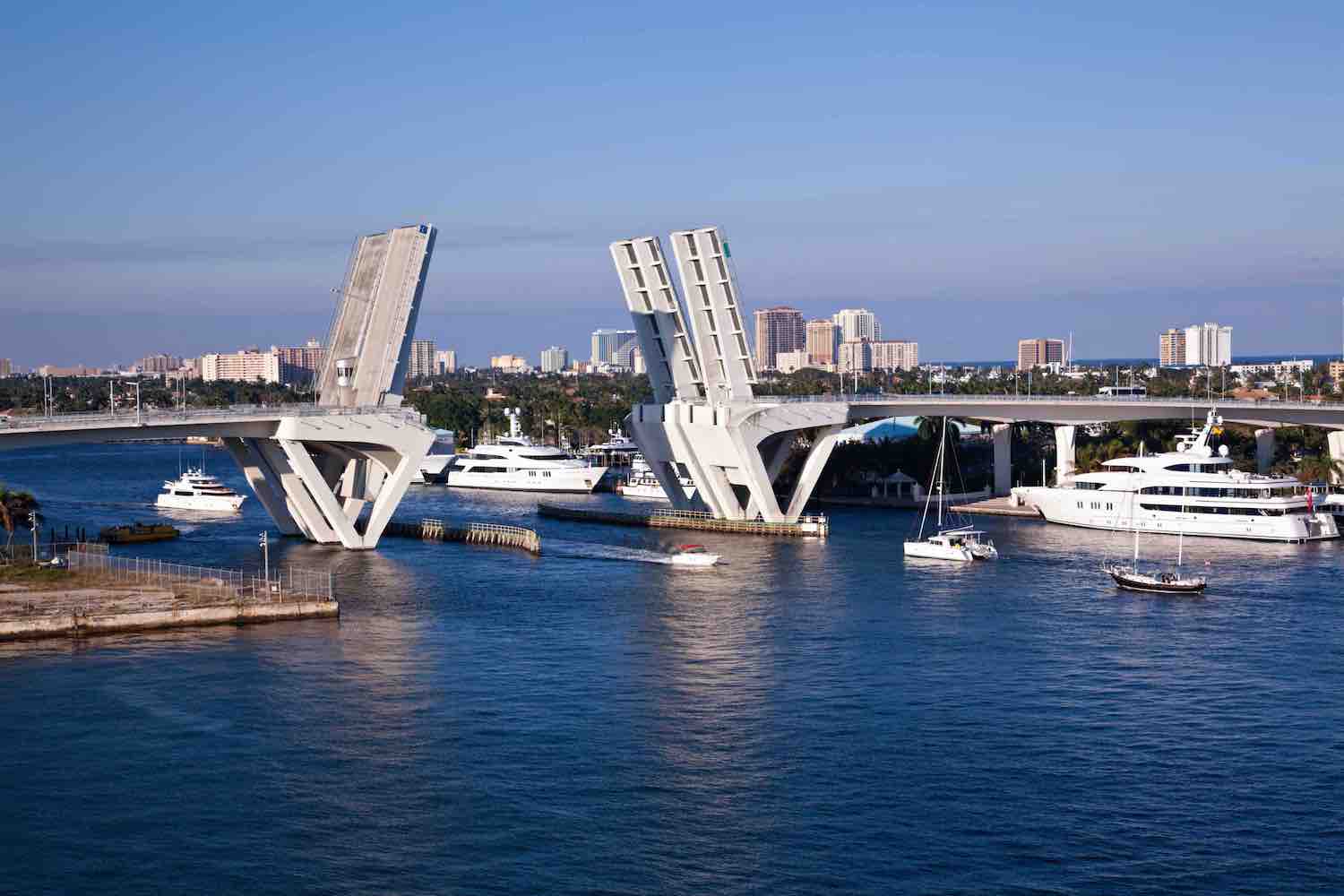 The United States of America is a major yachting hub and is synonymous with the marine industry. Like Europe, the USA has a vast marine infrastructure in place; shipyards, marinas and marine services are easy to find and are of a high quality. Florida is the most popular state for boats to be based due to the infrastructure in place with beautiful cays, beaches and waters as well as its proximity to the Bahamas and Caribbean. Fort Lauderdale, in particular, is a very popular place for yacht crew to base themselves and to find jobs.  The West Coast of USA is also a popular yachting hub and base for yachts cruising the North Pacific.
Finding a Job in the Caribbean and USA:
The best time of the year to find a job is either side of the season, directly before or immediately after. Boats generally tend to crew up for the Caribbean season in October/November and they may then hire crew again before crossing to their next seasonal destination, the most popular of which is the Mediterranean which usually occurs in March/April. Most of the vessels will base themselves out of South Florida, making Fort Lauderdale and West Palm Beach the most common places for crew to find work. It is also important to note that many boats remain in Florida all year round and day/temporary work can be found at any stage during the year.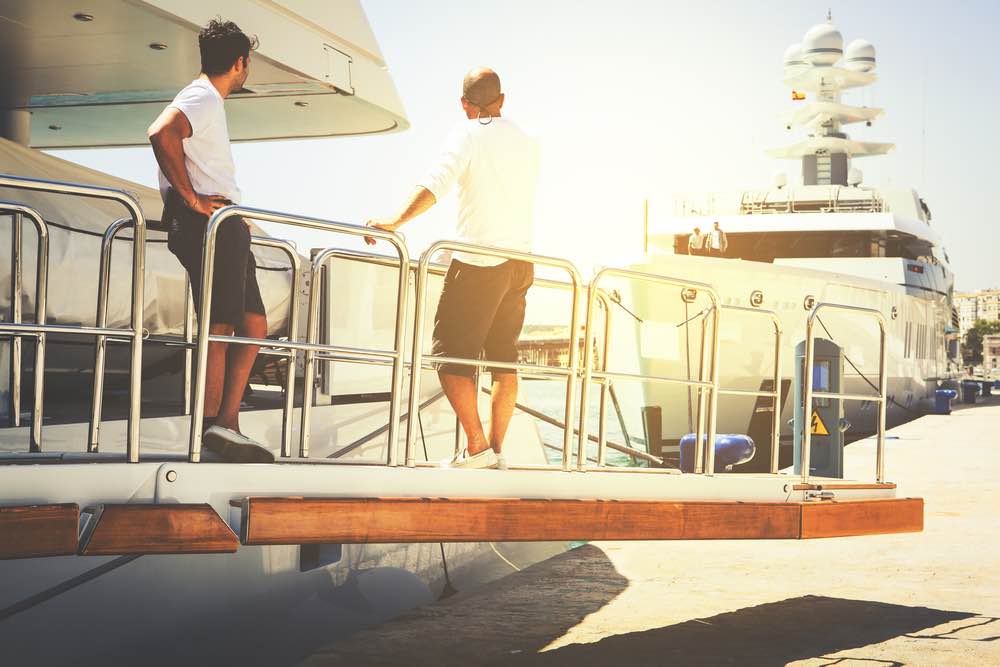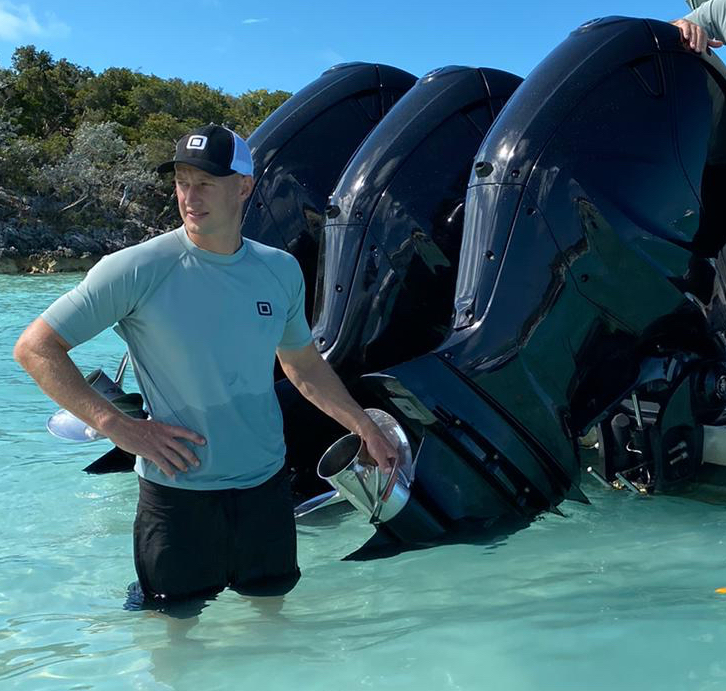 Cruising in the Caribbean and USA:
The Caribbean is an extremely popular cruising destination in the fall due to its temperate climate. The Caribbean is made up of numerous diverse and beautiful islands. The islands are home to vibrant and healthy marine and coral life, making it popular for scuba diving and snorkelling. Pristine waters, beautiful beaches, tropical forests, volcanic mountains, rustic beach bars and island vibes are just a few of the jewels in the Caribbean crown.
The Caribbean is at its busiest over the Christmas and New Year period. It is very common to book a two-week charter for this period and thousands of yachts will anchor off St. Bart's for New Years eve celebrations. The weather during this period is not great however, with intermittent rain, strong winds (Christmas winds) and rough seas.
Crew members tend to experience a little more time off in the Caribbean (depending on the owner's preferences) as opposed to the Med. You are most likely to be based in St Maarten for your breaks between guest trips. The island has a lot to offer, but be careful not to fall by the wayside here like so many crew members do. Exploring the beaches, hiking, diving, snorkelling, water sports and beach bars, are just a few of the options available to you.
St Maarten has more marine infrastructure and services in place than other Caribbean islands and is therefore used as a base for most yachts to do their provisioning for trips and order equipment and parts.
As a crew member, the job varies slightly in the Caribbean and Bahamas compared to the Med. The days are shorter and guests tend to start their day earlier. It is common to spend many nights on anchor and cruising between islands. Many of the islands do not have destination marinas and guests prefer to be anchored in beautiful bays off white sand beaches. The environment in the Caribbean is more laid back and it tends to influence the guests. Water sports, beach runs, fishing, diving, hiking and beach bars are the popular activities here. There is often little to go ashore after dark (besides in St Barths) and guests remain on board in the evening. Due to the rougher seas and intermittent rain in the Caribbean, there tends to be more frequent rinsing down and cleaning for the exterior crew.
Cruising in US waters requires special permits and licenses and is more common for US-flagged vessels and boats that are based in the USA. South Florida is a very popular cruising area and popular options include anchoring off South Beach and on sandbars in Miami and cruising the Florida cays.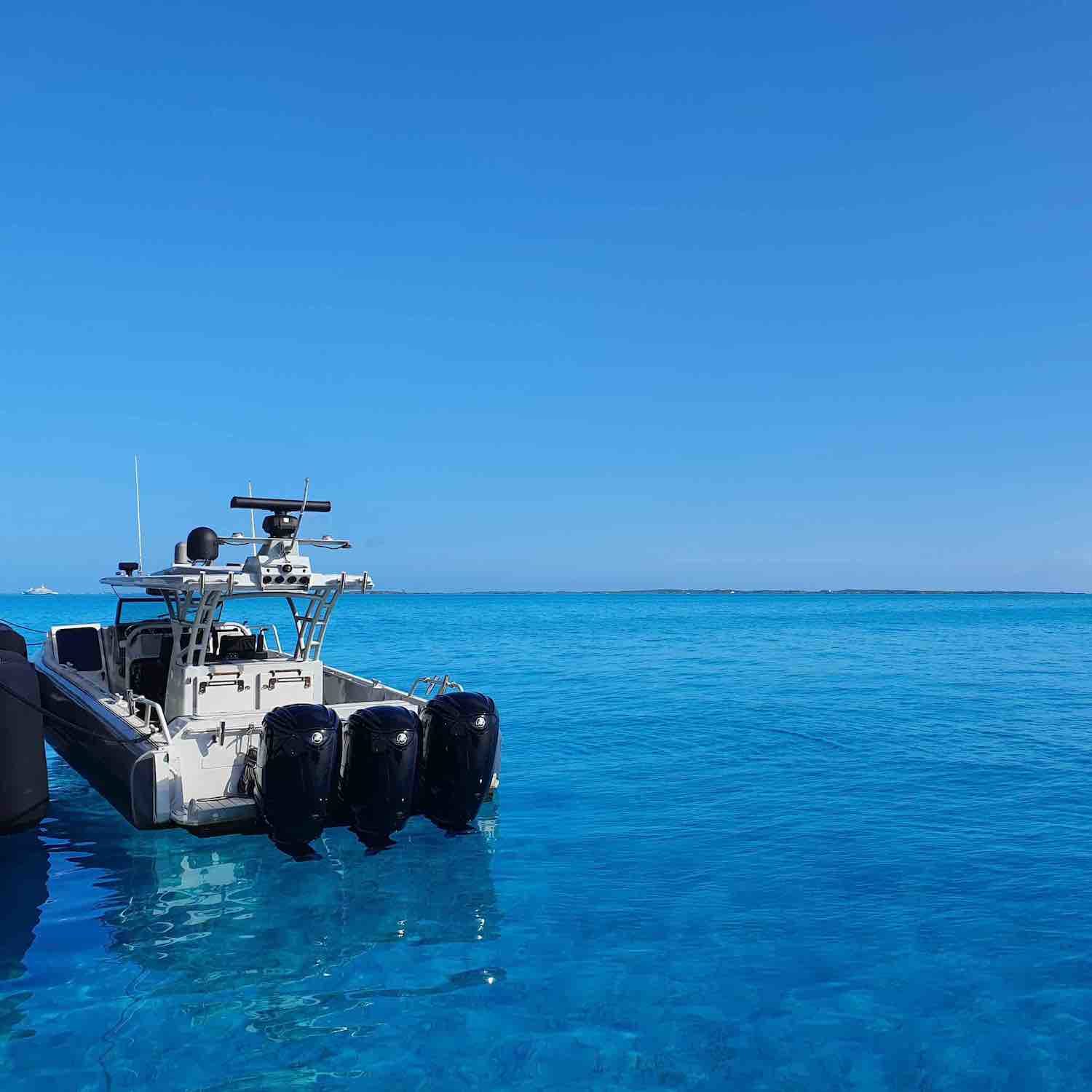 Off-Season in the United States:
The Caribbean and USA season begins to slow down in March. Many crews are hired on a seasonal basis and their employment contracts will come to an end. Others will prepare to take the vessel to its next seasonal destination and some may remain on board the yacht for a winter yard (maintenance) period. There is often crew turnover during this stage of the year and it is a very good time to find employment.
If you are employed full time on a yacht that remains in the US for the summer, your work will vary greatly from the winter months. There is a good chance the boat will be hauled out the water onto the dry dock at some stage as well, possibly for the whole period, depending on the scope of the work to be done. The yacht will be undergoing maintenance and alterations during this period. It is a very busy time for engineers who will focus on scheduled maintenance, attending to breakages and faults that may have occurred during the season and making improvements to onboard machinery and systems. The deck department will focus on maintenance, such as varnishing, polishing, painting, inventories and season orders. Whilst the interior will focus on inventories, stain treatments, ordering, polishing and deep cleaning.
The off-season is also a good time to train and rest crew. It is likely that hours will be 08h00 – 17h00 and that you will have weekends off, provided you are not on watch. The summer months in Florida can be a great experience for the crew (if you can handle the hot and humid weather) as there is a more relaxed atmosphere on board, 'normal' work hours are in place and there is generally more downtime. It will also provide deck and engine room crew members with invaluable yard experience which will stand them in good stead for their careers.
Visa and Legal Requirements:
Caribbean: To work on a boat cruising the Caribbean it is advisable to have both a Schengen and B1B2 visa as some of the Islands still fall under European and US dependency. It is also highly advisable to have a MAXI passport or many spare pages in your passport for a Caribbean season as there are immigration controls and entry and exit stamps on your passport for every Island.
US: All non-American crew must hold a B1B2 visa to work onboard a yacht entering US territory. If you are based in the US, you will need to leave and re-enter the US every 6 months (visa run).
It is essential to ensure that you consult with your captain/yacht agent or visa specialists to guarantee that you have the correct visas, are working legally and know your restrictions.
Note:
'Superyachting' is a seasonal industry and every owner has their preferences resulting in each yacht having a unique itinerary. The yachting industry is becoming more global and yachts have begun to explore new places, however, there are a few main yachting hubs and territories that are most popular, depending on the season.
Many yachts consider themselves dual season vessels and will cruise in different territories during different times of the year. Other yachts prefer a single season where they crew down and focus on maintenance in their off-season. Some vessels may embark on an around the world trip which may take anywhere up to 2 years.
Explore Other Superyachting Regions / View Remaining Steps on How to Get a Job on a Superyacht