Start Working on a Superyacht by Completing the Following Steps: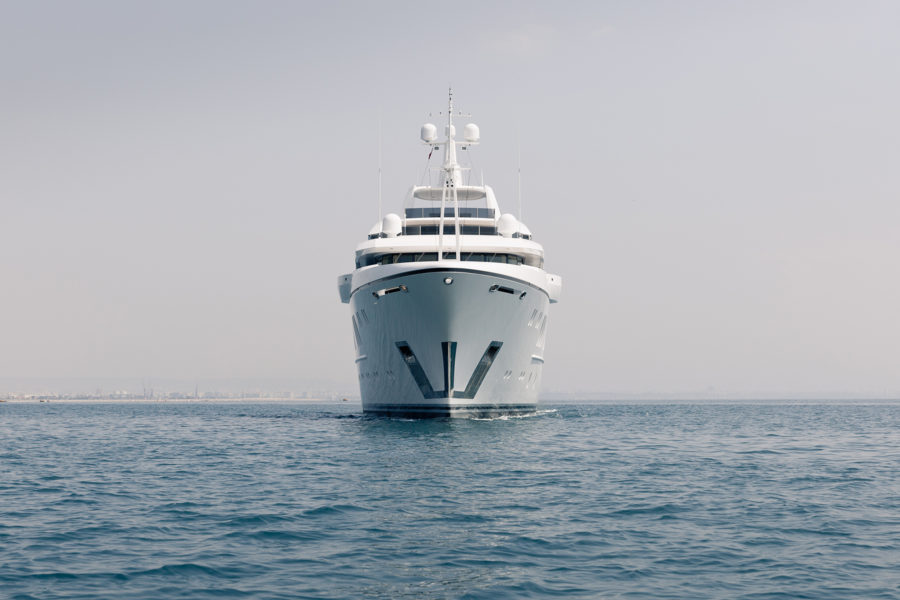 1. Have Realistic Expectations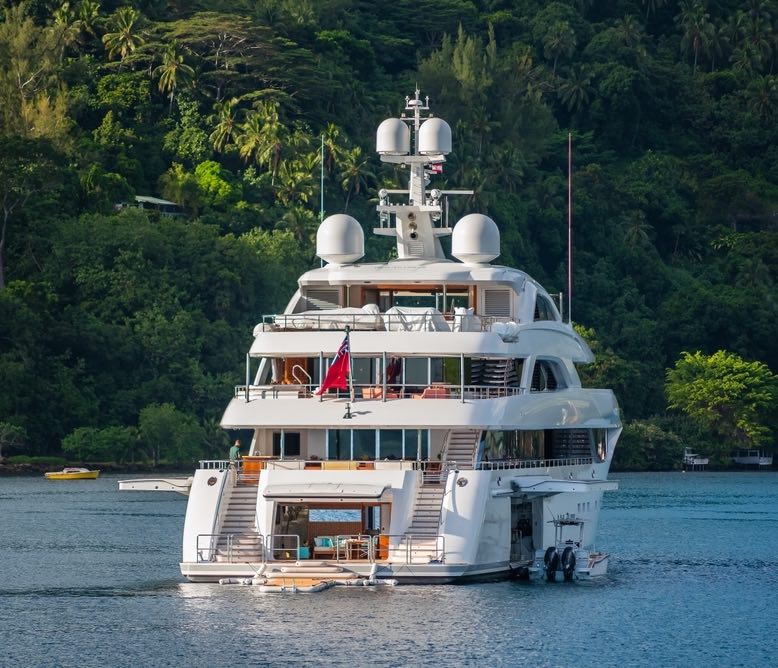 The superyacht industry is highly competitive and in order to qualify for employment a financial investment is required (training & travel)
For applicants without relevant experience, being physically present at or near Superyachting hubs when searching for employment is important
Obtaining the correct qualifications does not guarantee employment and training is not refunded
Your passport and ability to obtain Visas have an impact on your employability
Having contacts, experience, and the correct attitude is an advantage
Working in the industry comes with some amazing benefits but like any career path, there are also disadvantages
Being an extremely "hard worker" is not an advantage, it is expected
The quality of work and attention to detail needs to be of a very high standard
You need to be well-mannered, professional, and well-suited to living in close proximity to other crew
Presentation matters
Getting advice from multiple sources including crew who work in the industry is advised
Different yachts, owners, crew, and itineraries = different experiences
2. Choose the Yacht Crew Department you Wish to Work in
Before joining the yachting industry, it is essential to decide on your career path. The work environment and duties associated with each superyacht department vary greatly. It is therefore advised that you understand the training, duties and requirements associated with each role. The most common roles for crew entering the industry are: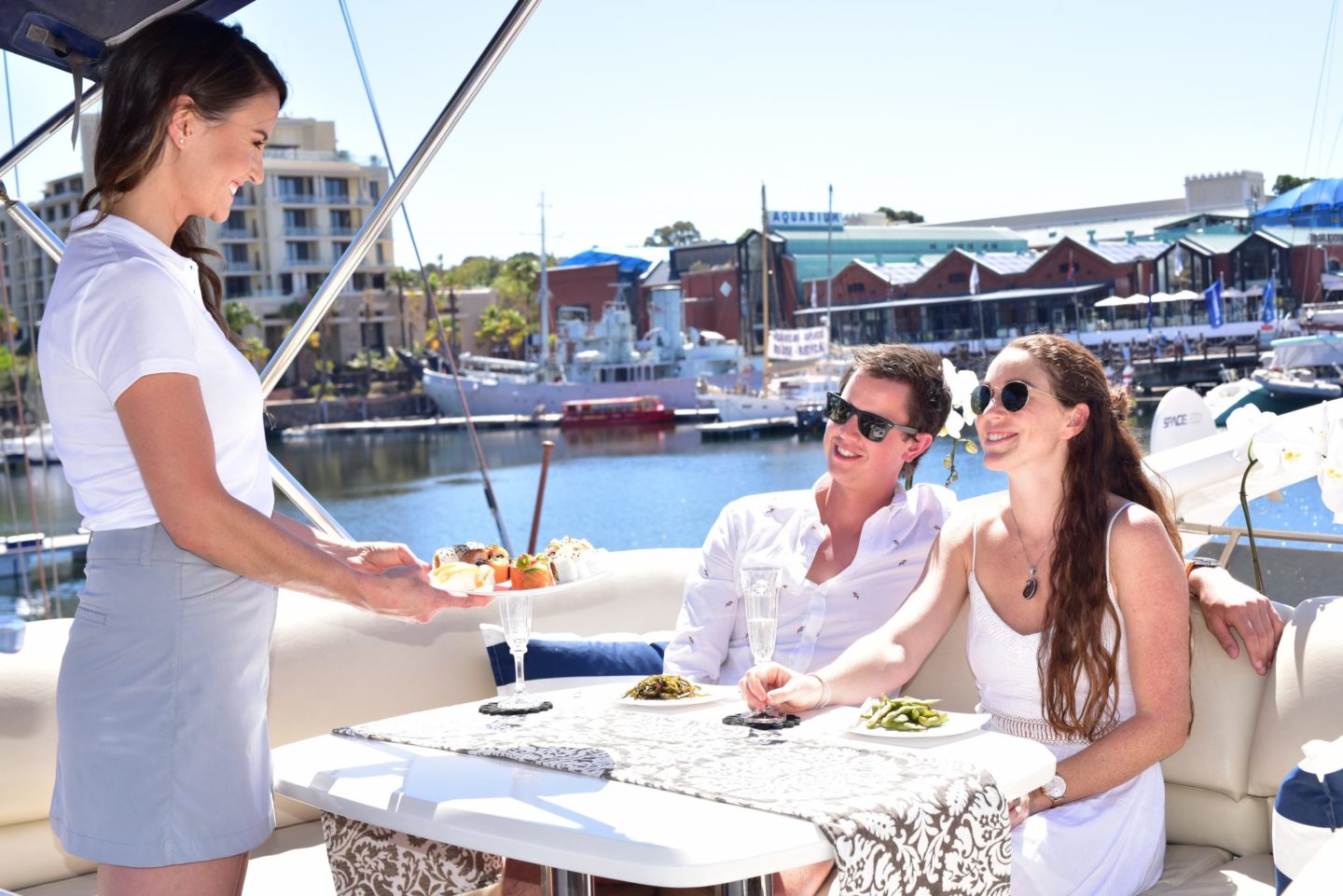 Steward / Stewardess
A superyacht stewardess is responsible for the guest service, housekeeping and laundry. In some cases, the position is combined with an additional role for those who come from a beauty or healthcare background.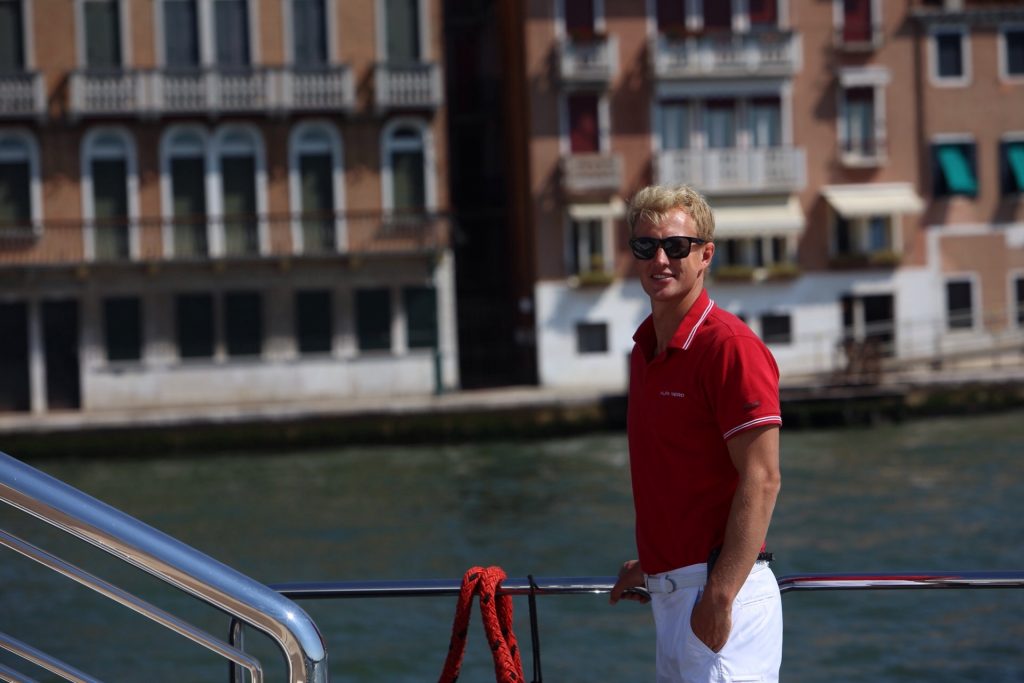 Superyacht Deckhand
A deckhand is responsible for the cleanliness and upkeep of the yacht's exterior. Wash downs, line handling, tender driving, watersports and bridge lookout duties are common tasks for deck crew.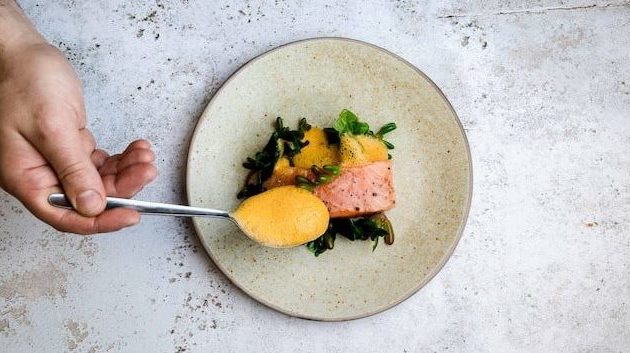 Superyacht Chef
Working as a superyacht chef comes with some unique challenges. Although the skills are certainly transferable, there is specific training and certification required. It can be a tough but extremely rewarding job.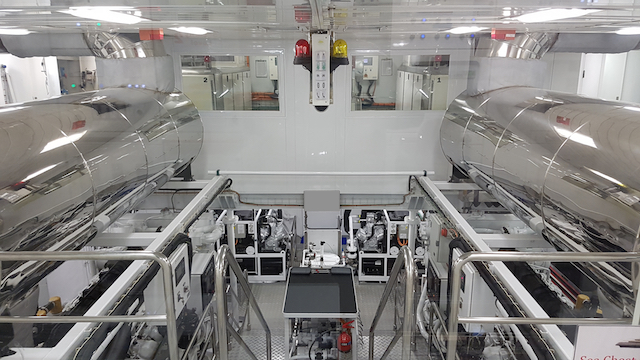 Superyacht Engineer
Working on a yacht or superyacht as an engineer can be a rewarding career path. Although a background in engineering or mechanics is an advantage, it is not a prerequisite. The duties associated with the role are diverse, exciting and require a great deal of hard work.
3. Complete All Mandatory Superyacht Training Courses
Having the correct training and certifications is essential to your employability in the superyacht industry. In order to become a crew member, you will need to have completed the following training:
STCW 2010 Basic training
Proficiency in Designated Security Awareness
or Proficiency in Designated Security Duties
Department-specific training for your desired role.
(I.e. stewardess, deckhand, engineer, chef, and officer courses)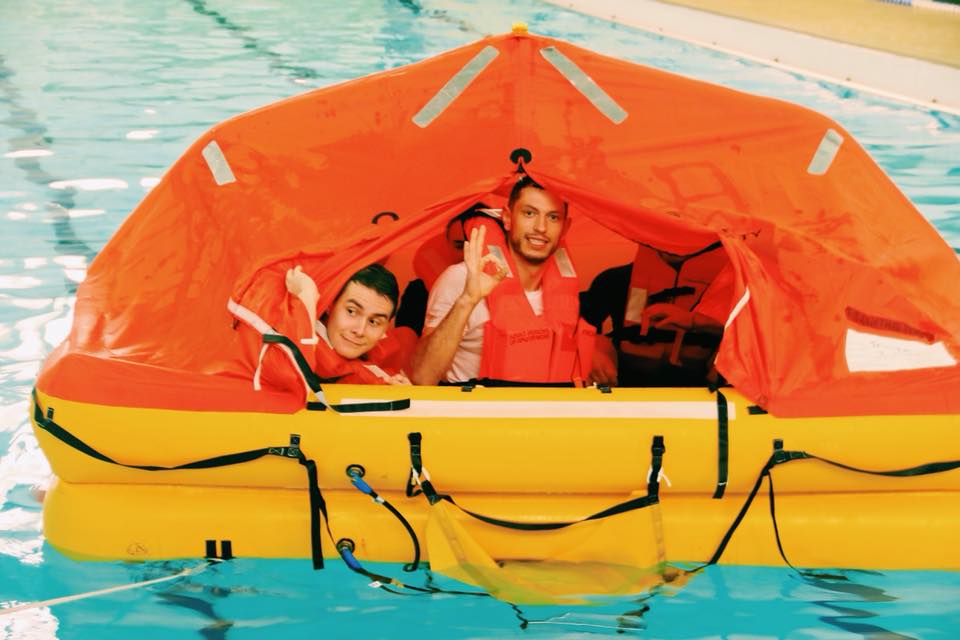 4. Obtain an ENG1 or ENG1 Equivalent Seafarer Medical Certificate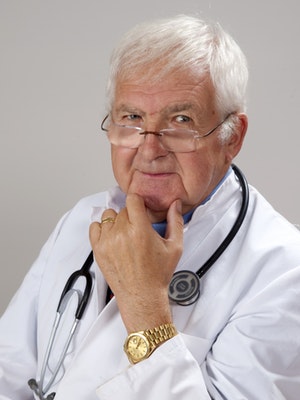 ENG1 Medical Certificate (or ENG1 Equivalent)
Superyacht work can be physically demanding. Ensuring that crew are physically well and able to work at sea is a crucial aspect of the crew and guest safety.
In order to work on a superyacht, you will have to hold an ENG1 Medical Certificate. Because the certification is set by the Maritime and Coastguard Agency (MCA), the examination must be performed by an MCA-approved doctor. The examination is done in order to identify any medical conditions that may prevent you from safely performing your work duties at sea.
5. Choose a Location to Join a  Superyacht
When looking for your first job it is essential to be in the right place at the right time. There are a lot of factors to take into consideration when selecting your location, however the two most popular areas for working on a superyacht are:
6. Obtain the Correct Visas & Documentation for the Relevant Superyacht Hub
It is essential to obtain the correct visa for the country you plan to work in. It is important to understand the types of visas that exist as well as the local laws with regard to job seeking.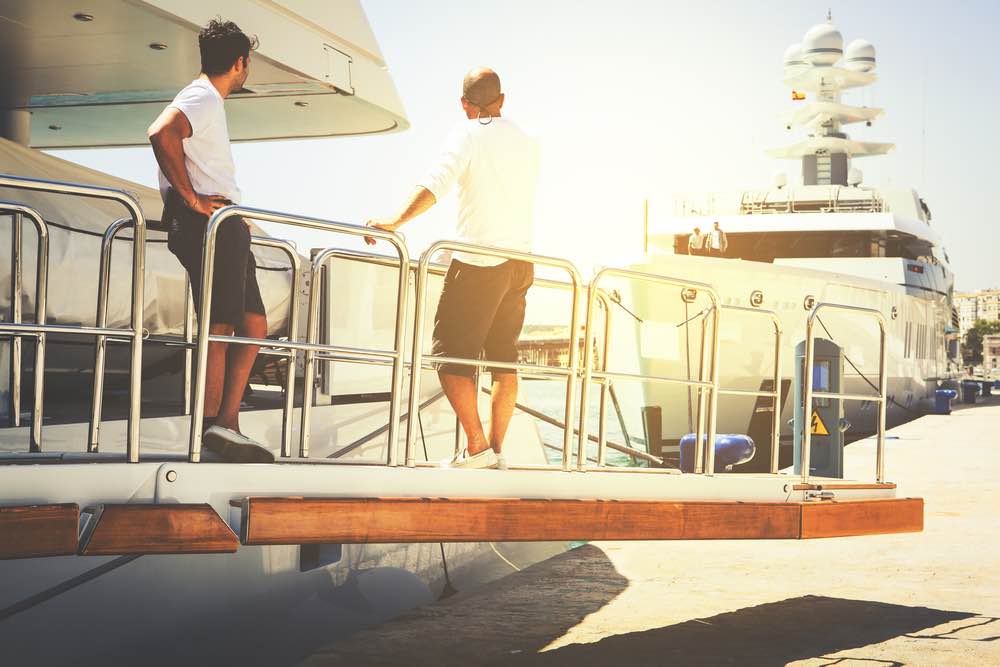 7. Create a Superyacht Crew CV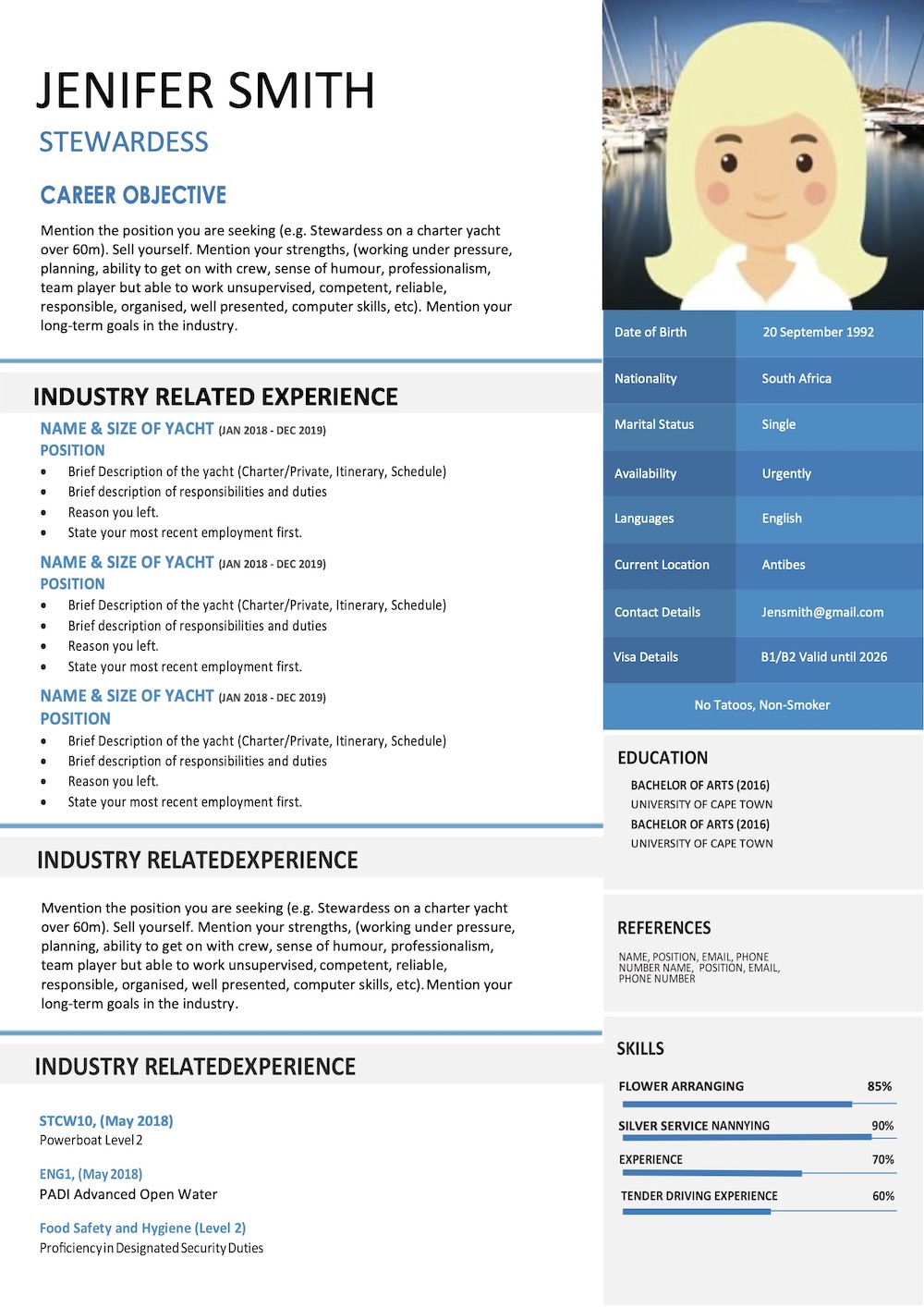 A professional and well-structured superyacht CV will help differentiate you from other job seekers looking to enter the industry.
Superyacht crew resumes have a different structure to normal CVs. If your CV is not laid out appropriately, your chances of being considered for a position are slim.
Examples and more information on how to create a great CV can be found on the links below.
8. Find Superyacht Job Vacancies
Finding the right job in the superyacht industry takes time and commitment. Using credible resources is key:
- The My Crew Kit Superyacht Job Board
- Crew Agencies
- Social Media Pages
- Dockwalking
- Networking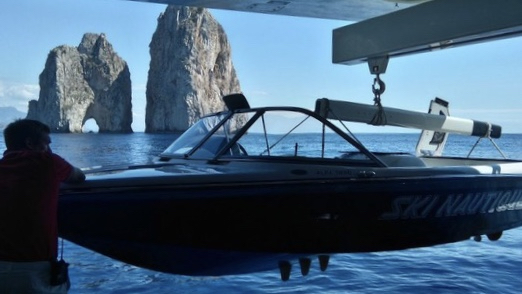 My Crew Kit Job Board:
My Crew Kit has the fastest-growing job board in the industry. Find the latest jobs posted by crew agents, captains and crew around the world!
Crew Agencies
Crew Agencies play an intermediary role between yachts and crew. There are numerous agencies scattered around the main yachting hubs. Registering is a simple process and can be done online, many agencies will then request a short interview in person.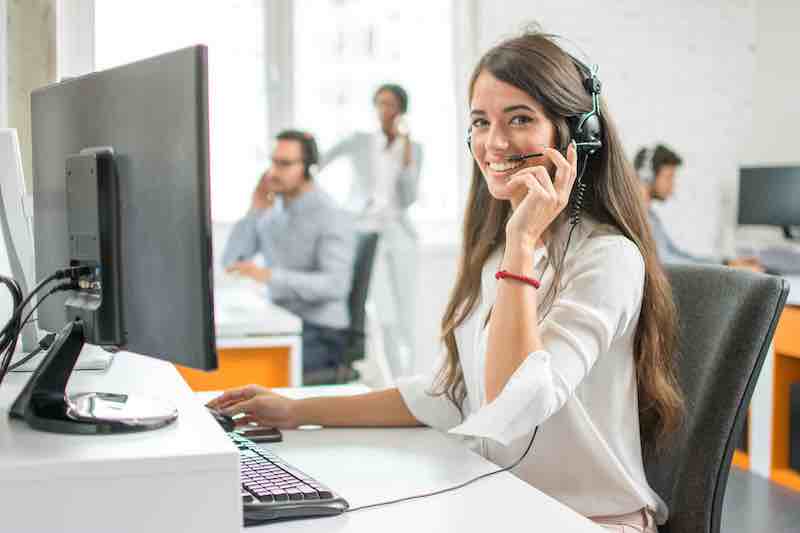 Social Media Pages:
Online job boards and social media pages are extremely useful ways to apply for jobs as well as to find day work. It is important to only apply to jobs if you meet the criteria (have the correct experience and qualifications).
Be wary of which jobs you apply to. We recommend you only apply for jobs from closed social media groups with active moderators. Fake job posts do occur at times. Make sure you do not meet with or send personal information to suspicious accounts.
Find Appropriate Social Media Pages
Dockwalking:
Dockwalking is the process whereby you walk the docks with the aim of getting day work or even landing a permanent job. It is a gruelling task as there are often long distances between docks and it requires hours on foot. It also involves a lot of rejection as many boats are fully crewed and not looking for employees.
Find out more about dock walking.
Networking:
Your introduction to the world of yachting. The industry is growing exponentially; every year more boats are built, and more crew join the industry. It remains however, a close-knit community that feels a lot smaller than it is. 'Everybody knows everybody' and finding a job through a friend or a friend of a friend is often the best way to go. Crew like to work with people they get along with. They are therefore much more likely to hire someone from their extended network of friends than to look elsewhere (provided experience and qualification requirements are met).
A Few Suggestions:
Network at every opportunity you get.
Socialise with people you meet at training courses.
Attend dock parties and BBQs.
Socialise with the people in your crew house and visit other crew houses.
Join yacht groups on social media.
Hang out in the 'yachty' bars and restaurants.
The more people you know in the industry the better off you will be.