Step 1: Select the
"Claim This Listing"

red text link on the listing you wish to claim.

After selecting the link on your listing, you will be taken through a few simple steps that will allow you to take control and manage the listing yourself.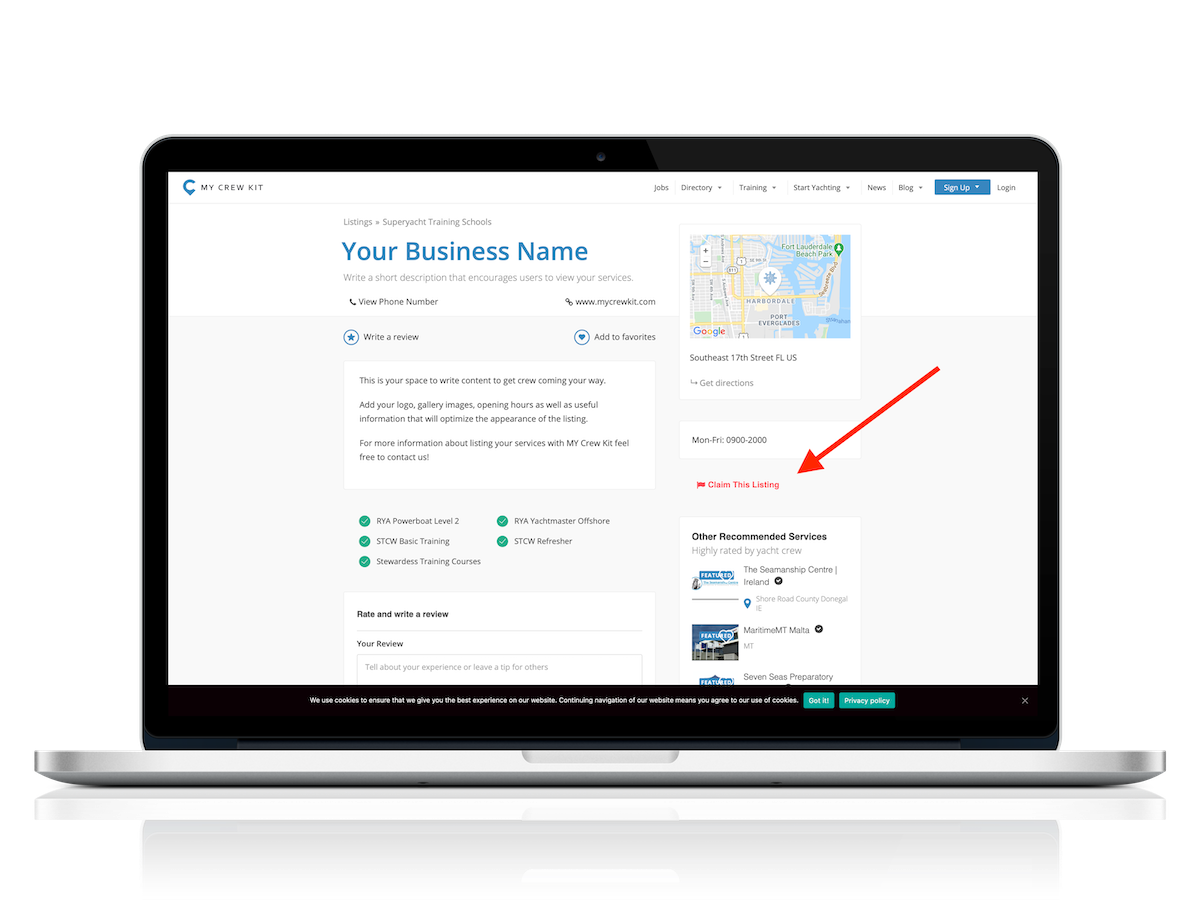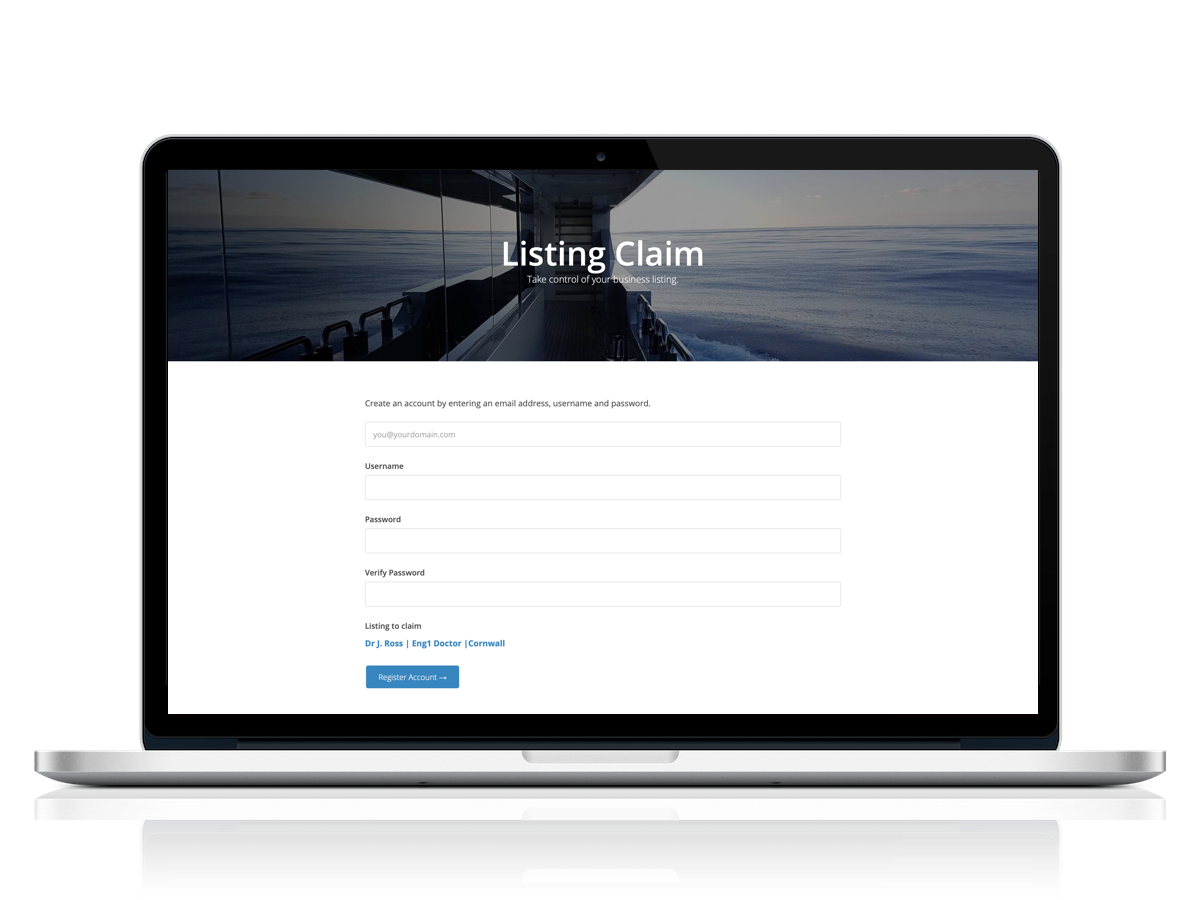 Step 2: Create an account by entering an email address, username and password.
Try avoid using common usernames such as "info" or "admin". If a username you have chosen already exists, a number will be assigned to the end of your username.
Step 3: Select an appropriate package based on the type of exposure you require.
Different listing packages can be compared on the table below the package selection area.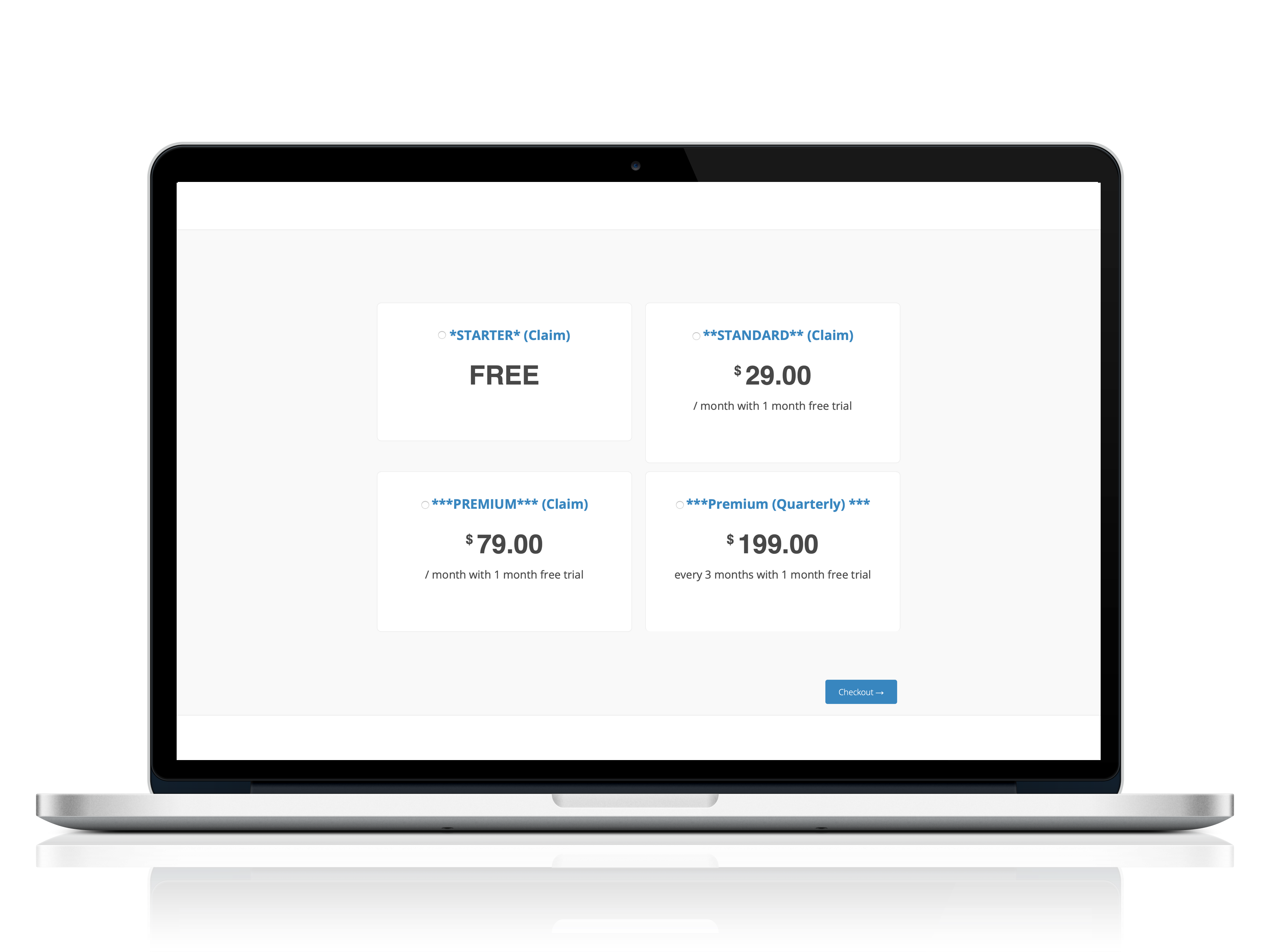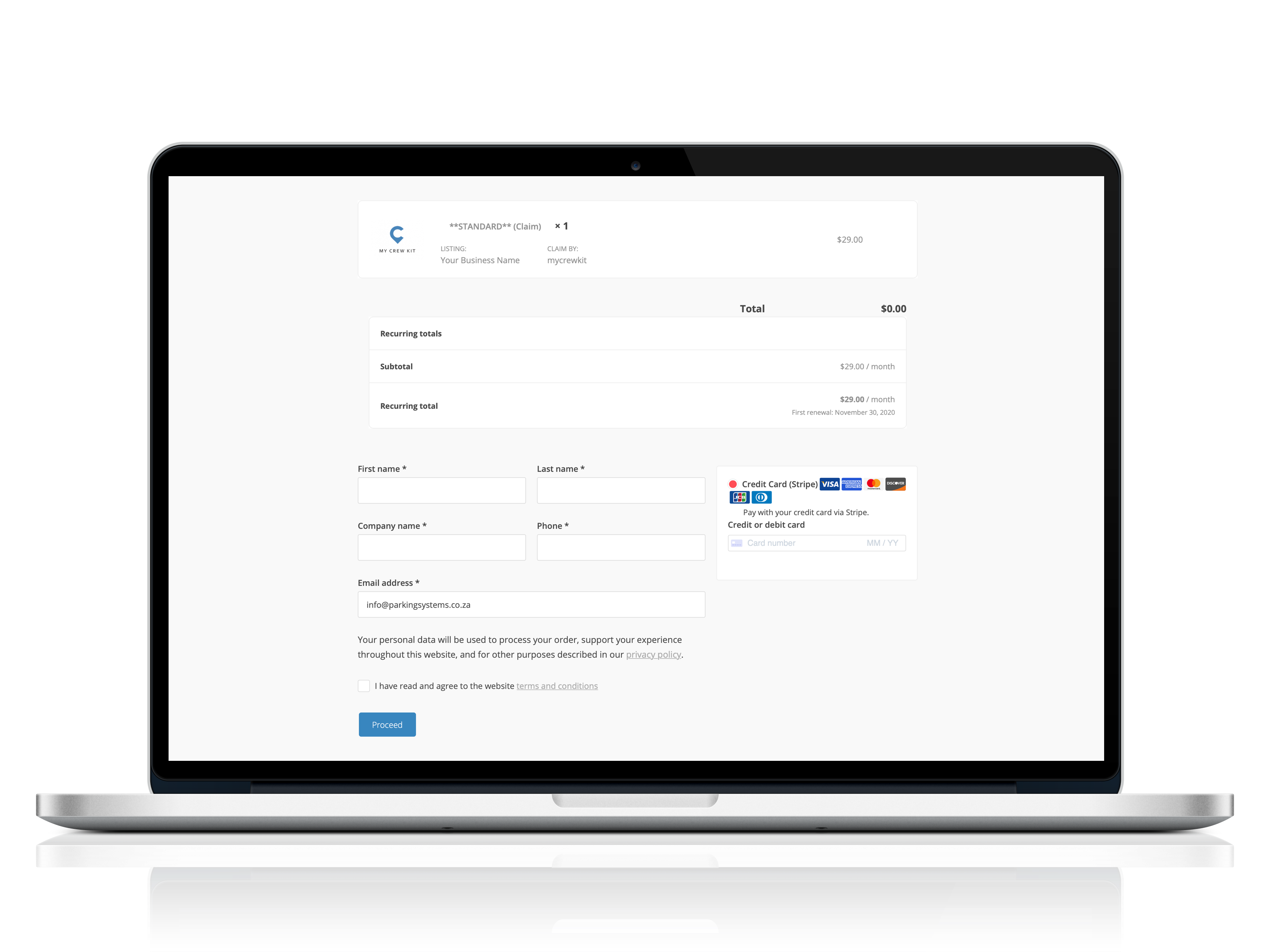 Step 3: Enter details of the claimer.
These details will be used to verify the business claiming the listing as well as for billing purposes, should you select a paid package.
Paid packages require credit card details in order for the package to process. The first charge will only be made after the trial period is completed. No charges will be made should the subscription be cancelled during the trial period.
Step 4: Your claim has been sent in for approval.
We have now been notified about your claim. We will review the claim and once it has been approved we will notify you by email. We are always happy to call, should you have any queries.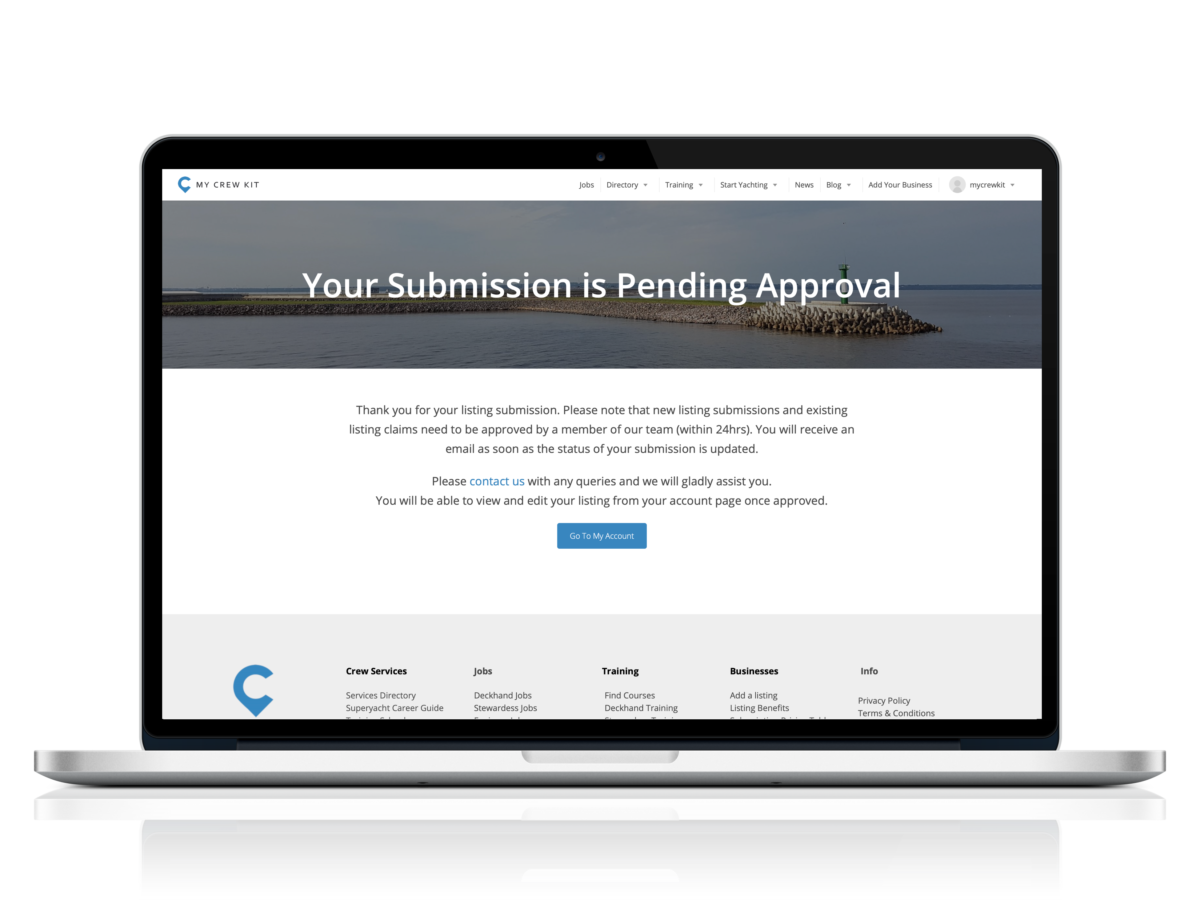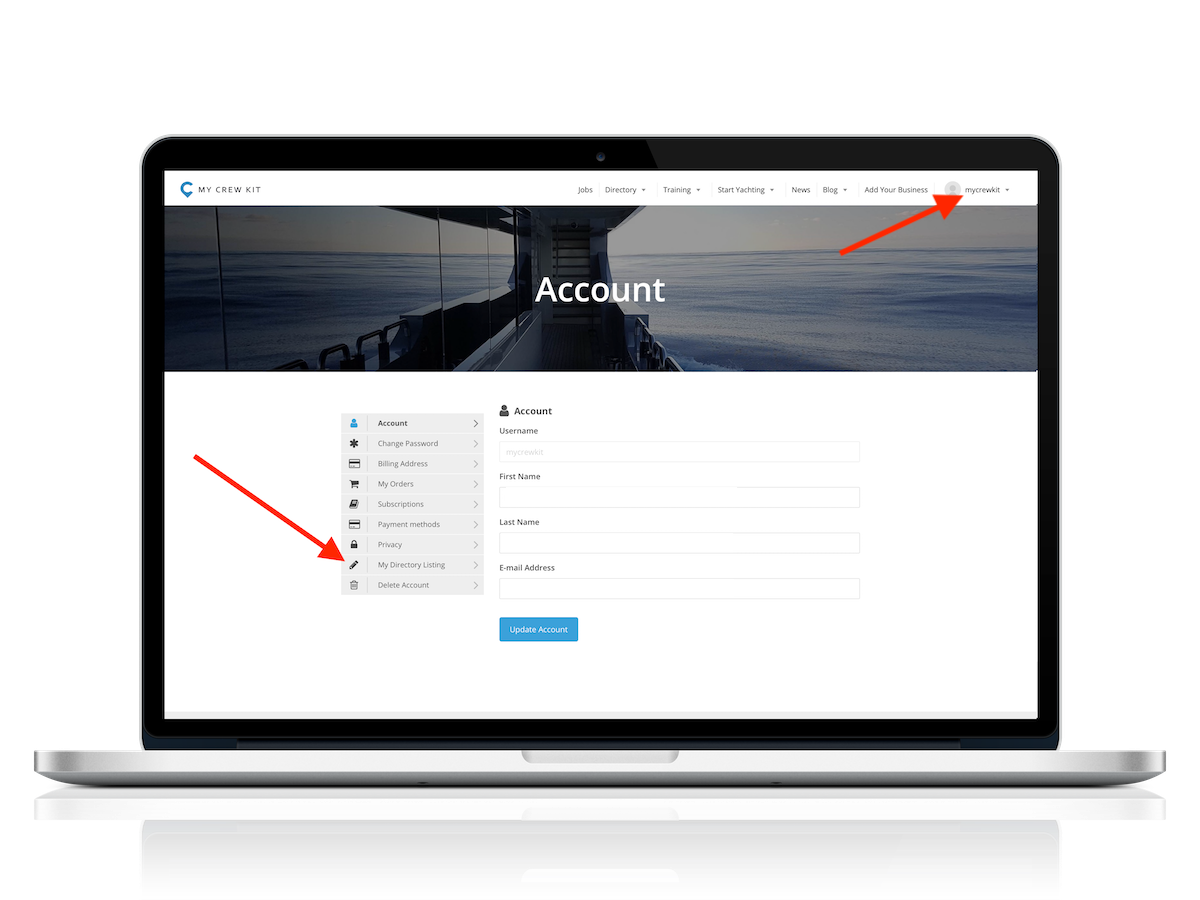 Step 5: Access Your Account
You can access your account menu by selecting "My Account Dashboard" found under your logged in username in the op right.
If you select the "My Directory Listing" tab, you will be able to view or edit your listing.
Step 6: View Or Edit Your Listing
You can view your listing by selecting the name of the listing found under the "My Directory Listing" tab. You can edit the listing by selecting "edit" on the right-hand side.
Once you have edited a listing, it will once again need to be approved by a member of our team.