Find out About the RYA PWC Instructor Course
Find an RYA PWC Instructor Course Training Center

Due to the fact that charter guests and yacht crew require a PWC license in order to operate a Jet Ski in the Med, the demand for crew with the PWC instructor certification is high. Crew with the instructor license (working on a correctly registered vessel) are able to certify guests with an RYA Introduction to PWC Safety Course, allowing them to use the watercraft during their time on board.
Course Breakdown:
Candidates will learn the skills required to educate, supervise and debrief trainees on the following topics (not limited to).
Safety Protectiona nd procedures
Launching and recovery
Essential safety information
Navigational markers
Colision prevention regulations
Riding and handling at low speed
Riding and handling at high speed
General maneuvers
Decision making
Capsize recovery
Passage planning
Communication
The course generally runs over three days with an assessment by an independent Trainer with moderation on the third day.
*Candidates who are already qualified as an RYA Powerboat Instructor may attend a one-day conversion course, rather than the full three-day course.*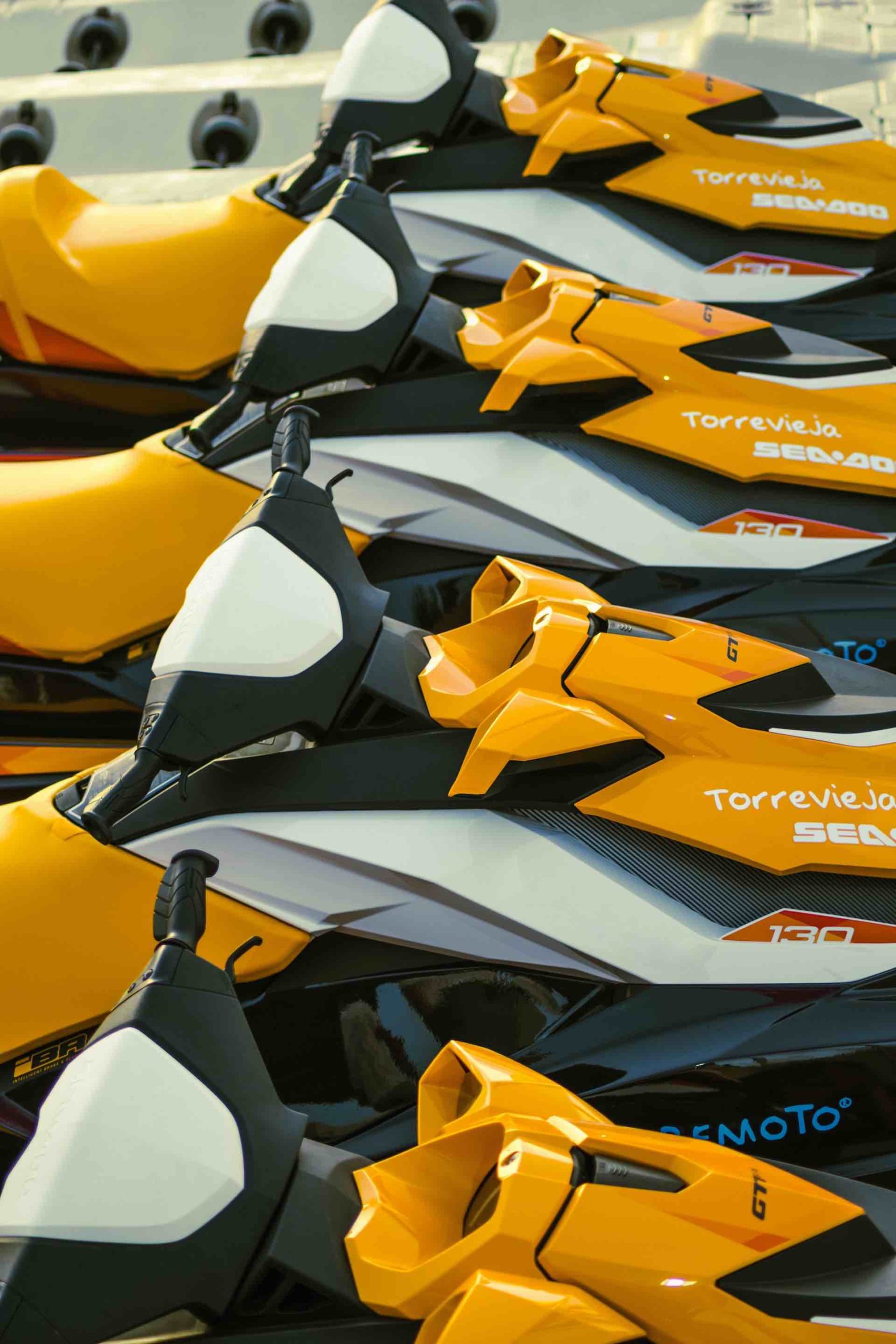 Advantages of RYA Personal Watercraft Instructor Course:
* Regulation – Every Yacht must have a PW Instructor on board if they are operating commercially in the Mediterranean.
* Competitive Edge – PW Instructor certification is probably one of the most important Industry related qualifications new crew should invest in.
* Safety – As a PW Instructor you will be required to train up and issue PW licenses to crew and guests who want to operate a jet-ski on their own. Alternatively, a crew member or guest MUST be a passenger on a jet-ski driven by an individual with a PW license.
Pre-requisites
1-day RYA PWC Licence,
At least two years experience riding personal watercraft and a
valid first-aid certificate to have been taken within the last three years (5 years for STCW Elementary forst aid).
The validity of the certification is 5 years from the date issued, granted that a valid first-aid certificate is maintained.