We Have A Large Number Of Users Looking For Superyacht Training Courses!
Being listed in the My Crew Kit Directory will generate quality training course leads and exposure for you. All you need to do is create or claim a listing, ensure that your courses are selected and the rest is done for you!
Website users will find you through the following avenues: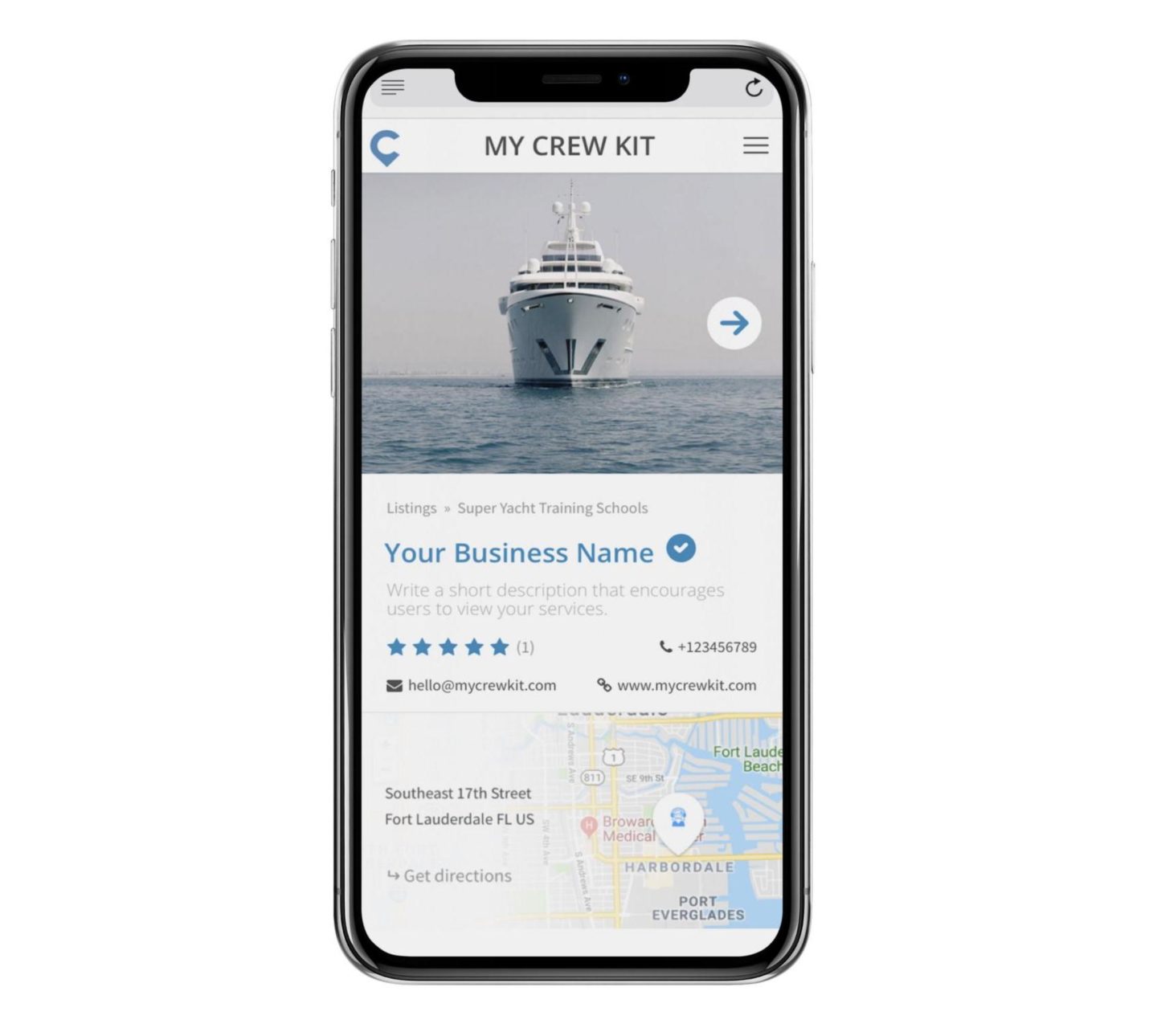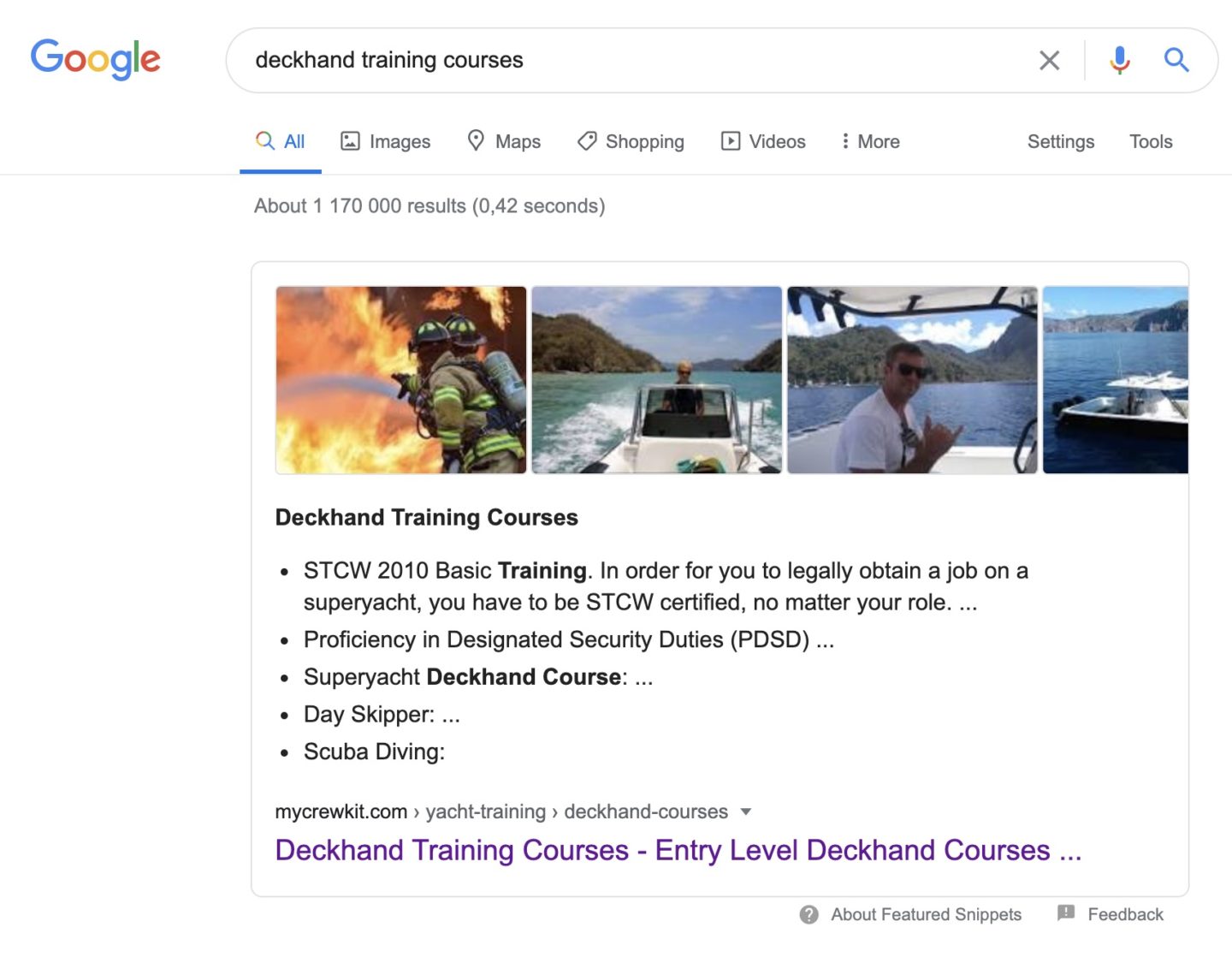 Deckhand Training:
We have a large number of users searching for deckhand training courses:
The user-friendly structure is contributing to us being used as a means to find deckhand schools. Google recognises this and often features our page as a rich snippet.
Users move from our landing pages into the training school directory, where they will refine their search and explore the options presented to them.
Stewardess Training Courses
We have a growing number of users using My Crew Kit to find information and training centres for stewardess training. From STCW training, introductory stewardess courses as well as internationally recognised training to move up the ranks with, we have it all.
If you offer courses that are not listed on our platform, we are happy to add them to the framework.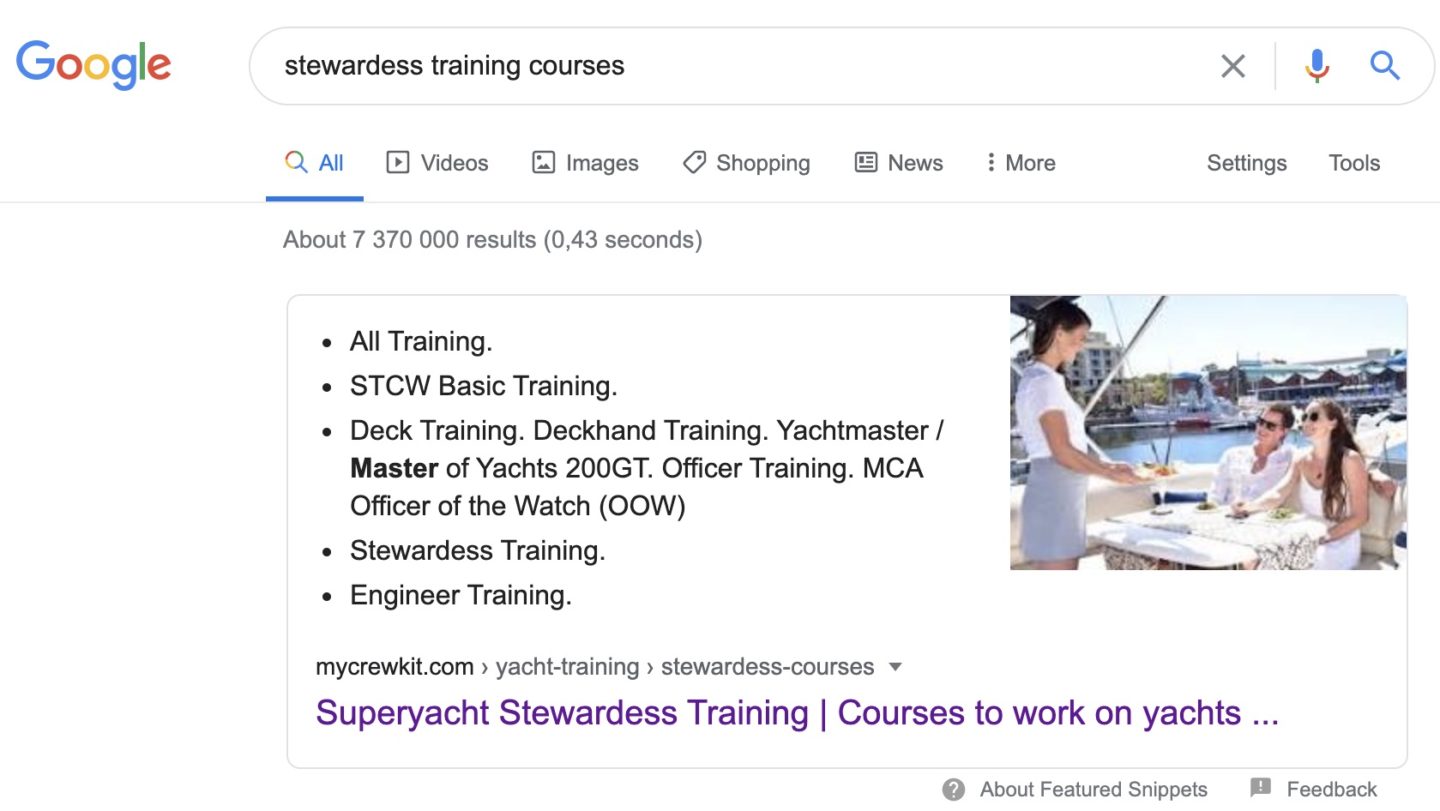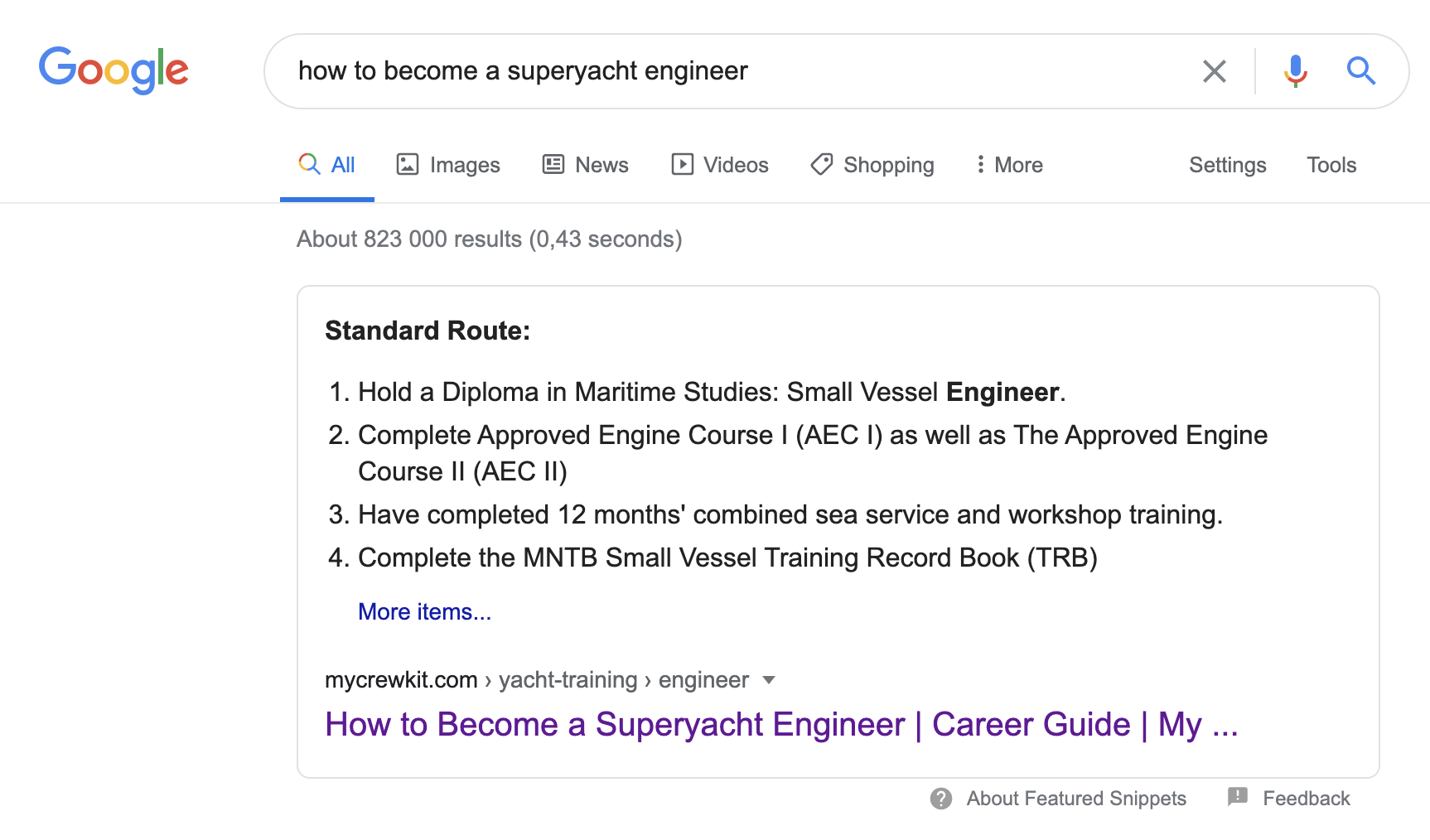 Yacht Engineer Training Courses
Another top-ranking page is our "Yacht Engineer Training" page which drives quality traffic into our training school directory.
If your training facility provides yacht engineer training, make sure that all of the courses are listed.
Take Control Your Listing On My Crew Kit
If you would like to take control of an existing listing, all you need to do is select the "claim it now" link on the bottom right of the relevant listing.
You will be guided through a few simple steps, allowing you to select an appropriate account type. Once you have your submitted your claim, you will receive a status update within 24hrs. Once your listing has been approved, you are able to edit the listing from your account dashboard.
Alternatively, you can simply add a new listing and we will remove the current one.
Have any questions? Please feel free to contact us.