Find out About the AEC 2 Course
Find an AEC 2 Training Provider

The AEC 2 is an enhanced continuation of the AEC 1. The course is delivered in both theory and practical tasks (roughly 50/50). The overall aim is to provide Small Vessel engineers with the necessary knowledge, understanding, and proficiency to carry out safe and effective operations onboard. Together with the AEC 1, the AEC 2 forms part of the mandatory training required for the candidates wishing to pursue the MCA SV Engineer Officer training qualifications.
AEC 2 Objective
The objective of the AEC 2 course as per the MCA Guidelines:
To provide students, with theoretical knowledge and practical hands on experience of additional areas, as laid down in the Maritime and Coastguard Agency (MCA) AEC 2 syllabus. The aim is to enable them to meet the CoC requirements of the new common "Small Vessel" (Yachts, Tugs, Fishing Vessels, Workboats, Standby, Seismic Survey, Oceanographic Research Vessels and Government Patrol Vessels, of less than 3000 GT and Power Less than 9,000 kW with Unlimited Area of operation.)
Course Prerequisites:
Minimum of 18 years of age
Must have completed the MCA-approved AEC 1 or equivalent course (or possess a suitable exemption).
Course Outline
Compression-type refrigeration systems including fault finding
Legislative and management requirements within engineering operations
Maintenance systems onboard
Safe systems of work within the engineering environment
Electrical distribution systems onboard
Safe operations of lifting and slinging operations
Basic hydraulic systems maintenance
Knowledge and practical skills to undertake basic maintenance
Freshwater and sewage systems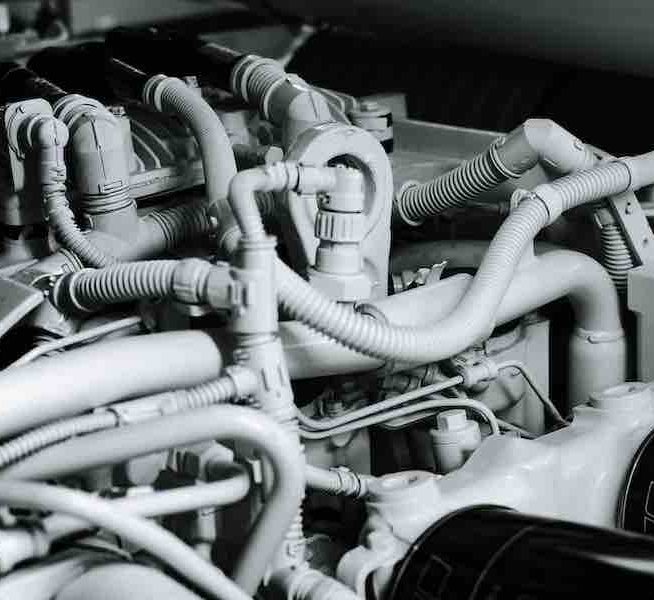 AEC 2 Assessment
As per part 10 of the MCA Guidelines
The practical exercises must be conducted, and achievement of competency must be assessed throughout the course under the supervision of the trainer. The end-of-week assessment must be marked by an independent appropriately qualified person.
 Advantages of having an AEC
 The AEC 1 & AEC 2 courses are MCA requirements for candidates to enter the industry as a junior/assistant engineer, with the ability to progress through to the Small Vessel Second Engineer Officer and higher qualifications.
Find an AEC 2 (Approved Engine Course 2) Training Provider