The RYA Yachtmaster offshore certificate of competency has become a very important ticket to hold and is an essential stepping stone in the career of any member of the deck department, looking to progress up to the bridge. With stiff deck competition, it is becoming the industry standard qualification after the entry-level stage. It is, however, not a beginner's course and the prerequisites are as follows and a substantial amount of experience should be gained before enrolling.
Prerequisites for the RYA Yachtmaster offshore examination.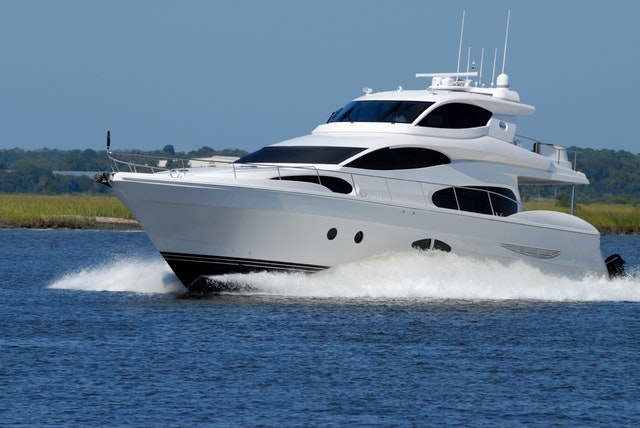 Minimum sea time:
50 days at Sea
2500 nautical miles
5 passages over 60 miles, acting as skipper for at least two of theses passages.
2 of these must include overnight passages.
5 days experience as skipper.
At least half this mileage and passages must be conducted in tidal waters.
All qualifying sea time must be within 10 years prior to the exam.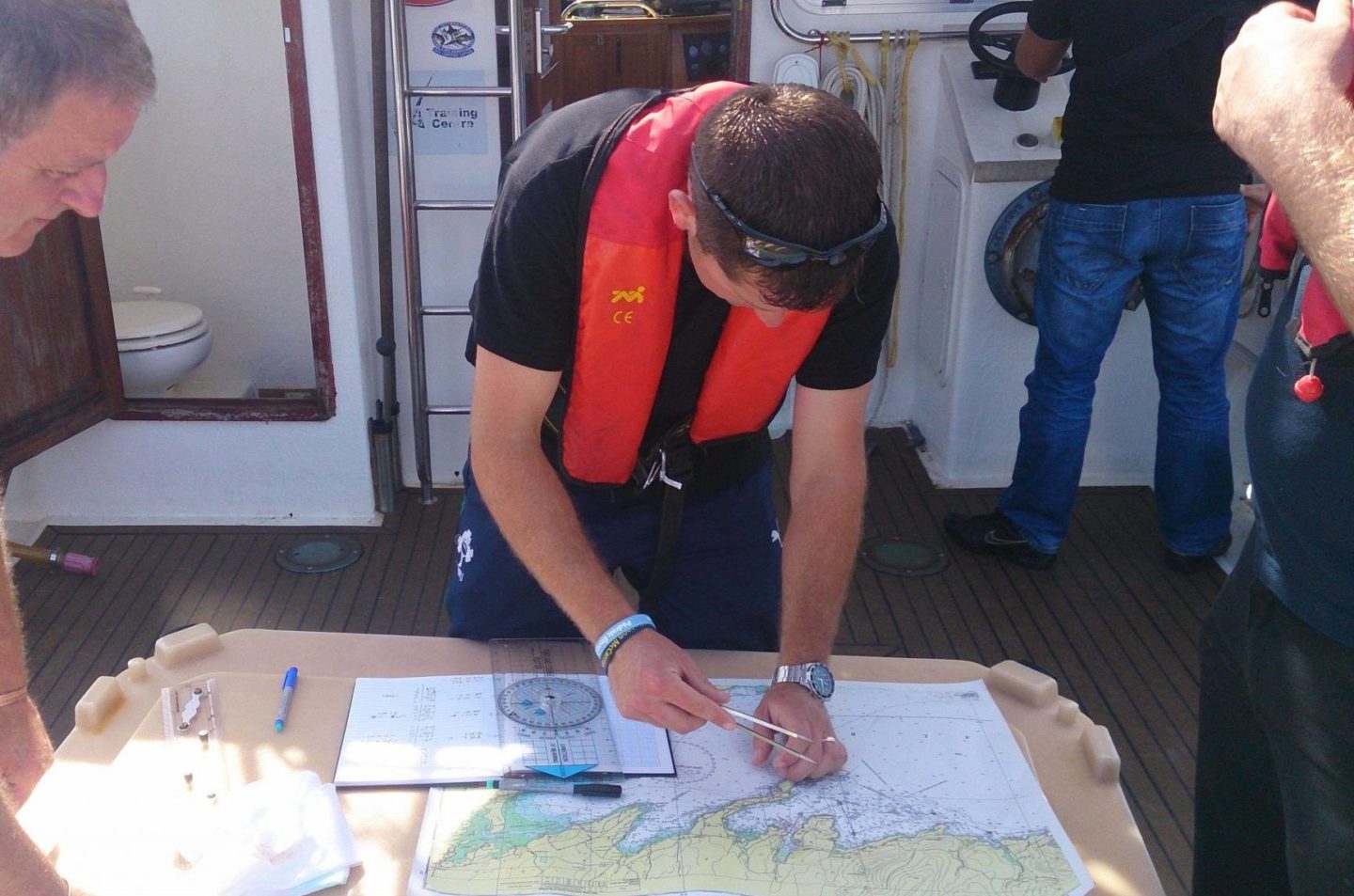 Other Certification requirements.
Half the qualifying sea time must be conducted in tidal waters.
All qualifying sea time must be within 10 years prior to the exam
A GMDSS Short Range Certificate (SRC) or higher grade of marine radio certificate.
A valid first-aid certificate. (This is covered in your STCW)
18 years or older old.
Previous boat handling experience.
It is important to understand that this course is not designed to teach you how to operate and handle a boat. You should have gained sufficient experience and ability in this regard before signing up for the course. You will receive practical training to hone your skills and prepare you for the examination, however, you should have sufficient ability as well as theory knowledge, before signing up.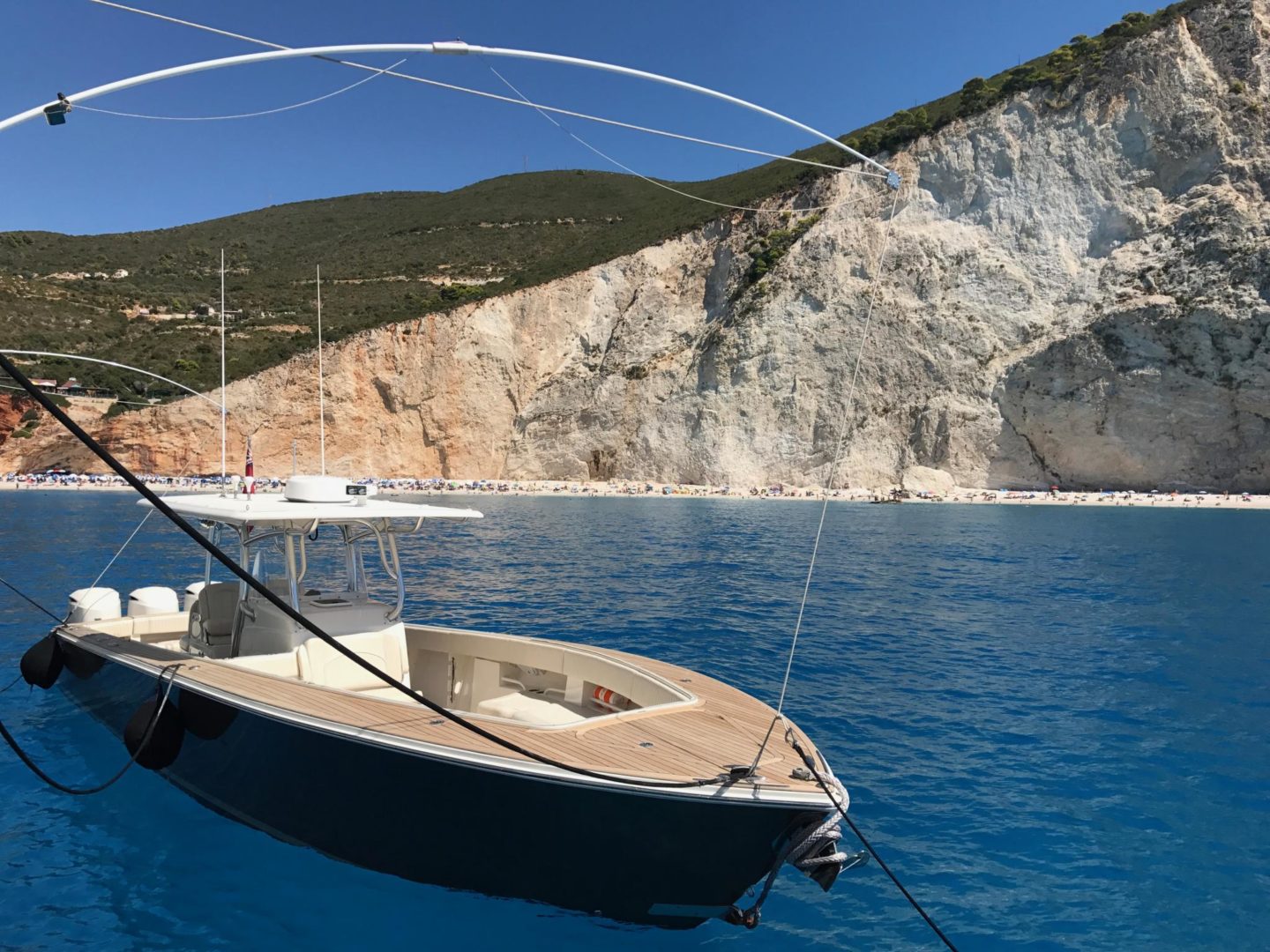 RYA Yachtmaster Offshore Theory Knowledge
It is strongly advised that the candidate should have recently studied for and passed the RYA Yachtmaster Shorebased Theory exam. Unlike the IYT Master of Yachts 200t, it is not a prerequisite for the exam, although it is strongly recommended that candidates attend and complete the shore-based theory training course.
Although the RYA Yachtmaster Theory course is not a prerequisite for the Yachtmaster Offshore examination, it is a prerequisite for the MCA Officer Of The Watch (OOW) and it is therefore in your best interest to complete the course as soon as possible.
Yachtmaster Offshore certificate outcome
An individual who passes the Yachtmaster Offshore examination, is competent to skipper a cruising yacht on any passage during which the yacht is no more than 150 miles from the harbour.
This course is highly recognised in the yachting community and although there are captains running vessels within up to 200 gross tonnes with this certificate,  it is more commonly being seen as a prerequisite for hiring a deckhand/lead deckhand or bosun, depending on the size of the vessel. Holding a Yachtmaster offshore ticket demonstrates boat handling ability, as well as a competent level of navigation, seamanship and collision avoidance practices. It, therefore, allows you to take on more responsibility on board your vessel.
Yachtmaster Offshore Commercial Endorsement.
If you are working on an MCA compliant commercial craft, where your certificate of competency is a requirement (in this case your Yachtmaster offshore), you will need to get it commercially endorsed. This allows the holder to work on board British flagged vessels subject to the MCA's codes of practice for small commercial vessels up to 24m in length.
The additional certifications are required before you can apply:
When should a Yachtmaster Offshore exam be done?
A career-minded crew member working in the deck department should complete their Yachtmaster as the experience and prerequisites have been attained. The qualification has different implications for different people, however, it will open many doors and allow you the opportunity to take on additional responsibilities.
Although it is best to get the course behind you at an early stage, it is important to understand that as a new and inexperienced crew member, it may take a while before you start getting assigned any real responsibilities on board a superyacht. It is therefore recommended to gain a few seasons of experience and the required sea time before taking on the course. This being said if you are looking to begin a career in the industry and have a lot of funding at your disposal, there are options to gain the sea time and complete the course before your first job onboard a superyacht. Make sure you remember that nothing beats experience and even if you have this certification before you get your first job, there is a huge amount to learn outside of the course framework.