As Singapore is slowly starting to welcome more and more super yachts into its luxurious marina's, it's due time for us to share some of the city-state's major hotspots. When looking on a map, you might assume there can't be much going on in such a tiny area, but boy are you wrong. Although Singapore is definitely on the smaller end of the 'big city 'scale – taxi drivers will routinely joke that everything is only a 15min drive away – you will be happily surprised by the endless variety of culture, food and scenery.
Let's start with the city's biggest landmark: The Marina Bay Sands. Chances are you have at some point seen pictures of this architectural feat, but if not, just imagine three slightly askew towers topped off with a giant surfboard slicing through the clouds. If you manage to resist the itch to spend all your well-earned tip money at the casino at base level, it is well worth taking an elevator ride up to the top. You can skip paying the entrance fee to the observation deck and head straight over to the counter of Cé la Virestaurant/nightclub. Here you will get the same dizzying view over the vibrant city, but with a unique vibe and no (unnecessary) money lost, as you will receive a coupon with the value of your entrance fee, to be used on drinks. You're welcome.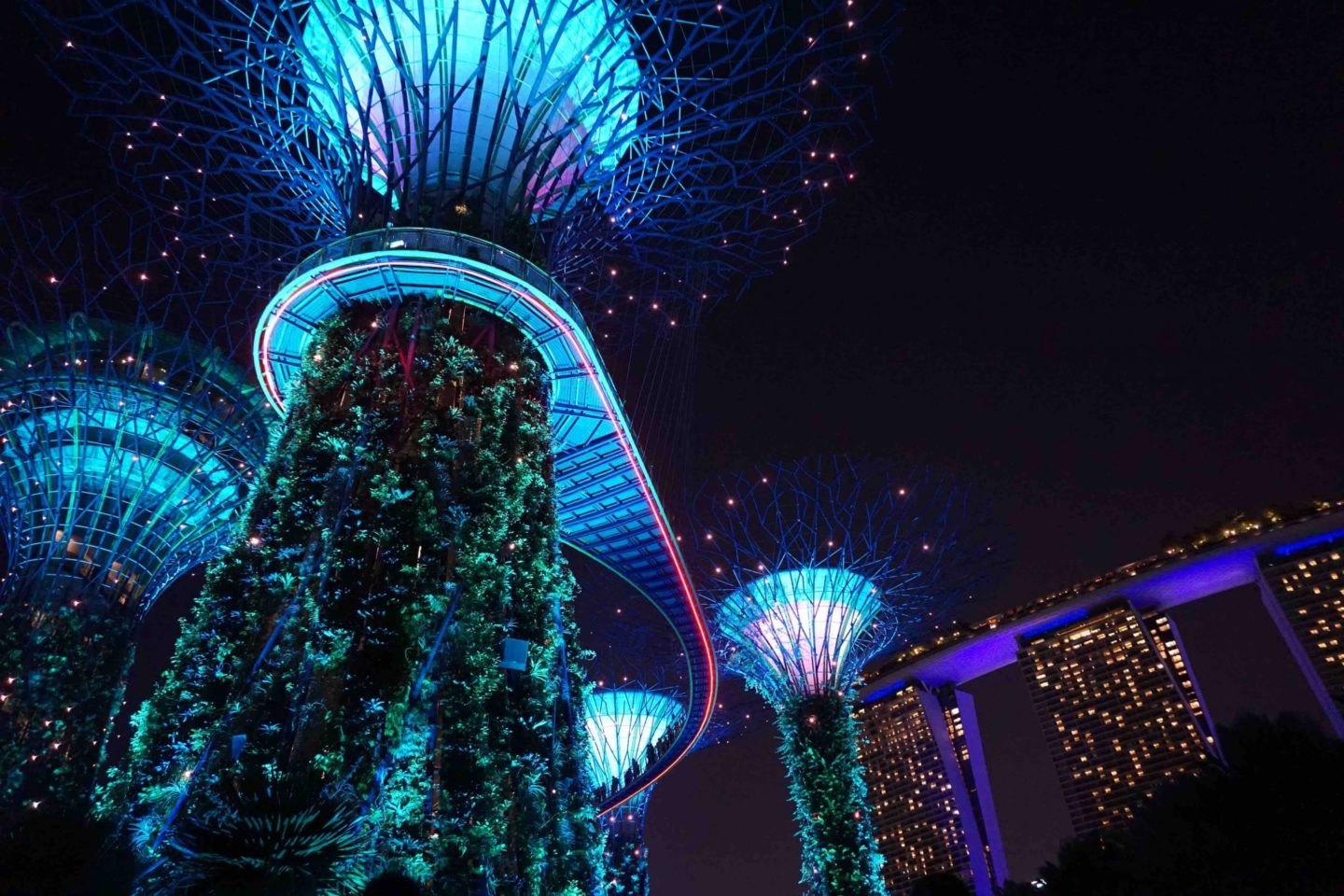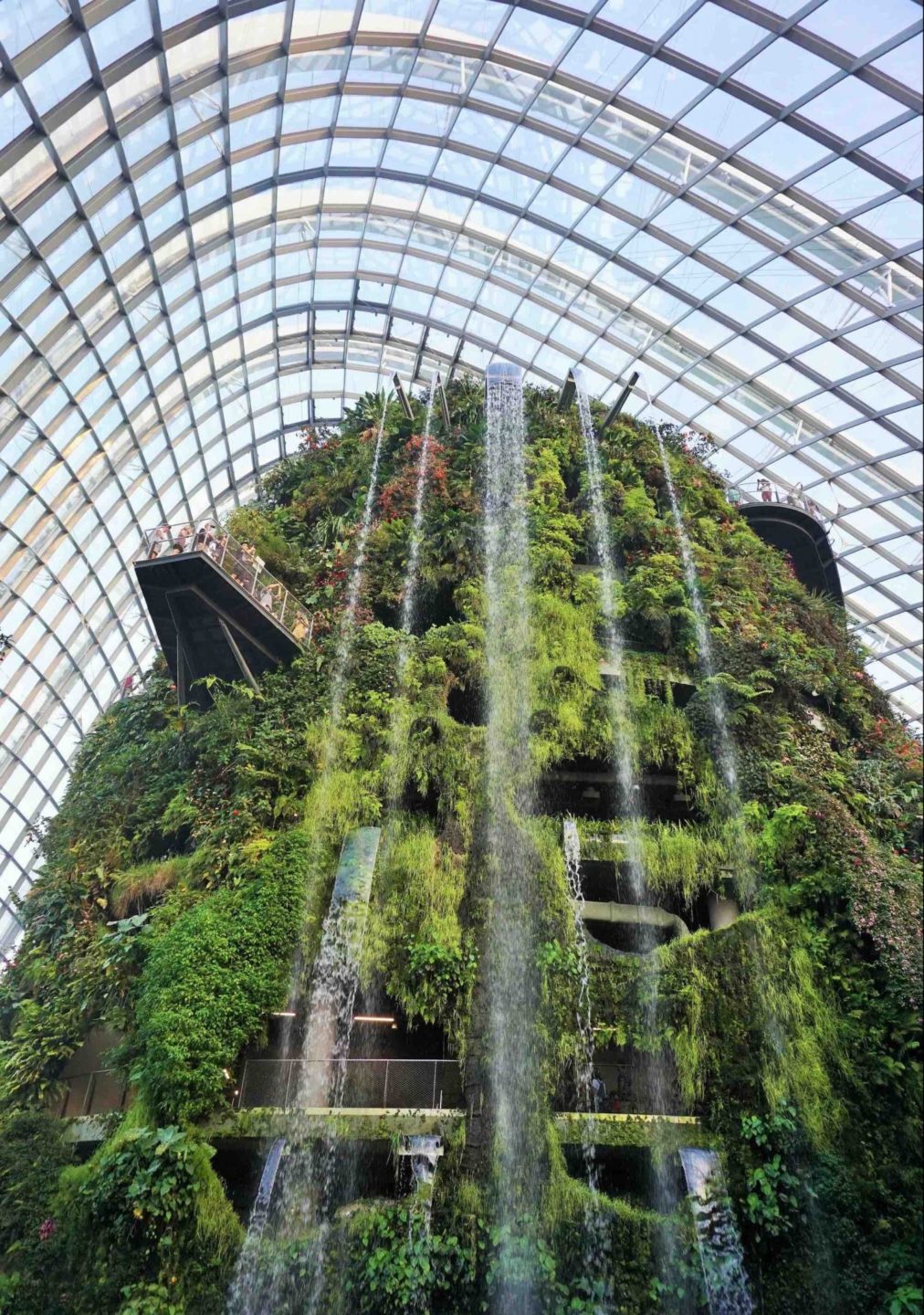 In case it didn't register yet, Singapore loves being extravagant. So instead of creating just another city park, they went all out and created Gardens By The Bay, a place that can only be described as a botanical garden on acid. It is lush, over the top and awe-inspiring. There is a flower dome, showcasing ever changing flower displays, a cloud forest, one of the world's largest glass greenhouses, intriguing artwork everywhere you look and last but not least the iconic vertical gardens, aka the supertrees. Every night around 7h45pm they are brought to life through a unique light and music show that you just can't miss.
Singapore is brimming with expats from all corners of the world, who have each made the country their own. There's little India, filled with vibrantly painted buildings, spice markets and the 24-hour shopping mall 'Mustafa' where you can find pretty much anything your heart desires. Only a few train stops away is Chinatown which offers the usual eclectic mix of food stalls, authentic temples and cheap souvenir shops. There's even a little Arabia, which contrary to what you might expect is alive with bars, live music (check out the Blu Jazz Café) and cute eateries. At the back end of the Mosque is also a rather dodgy looking restaurant called Zam Zamwhich is renowned for serving Murtabak, the Muslim take on a calzone. They've been going strong since 1908 and it's dirt cheap, so give it a go!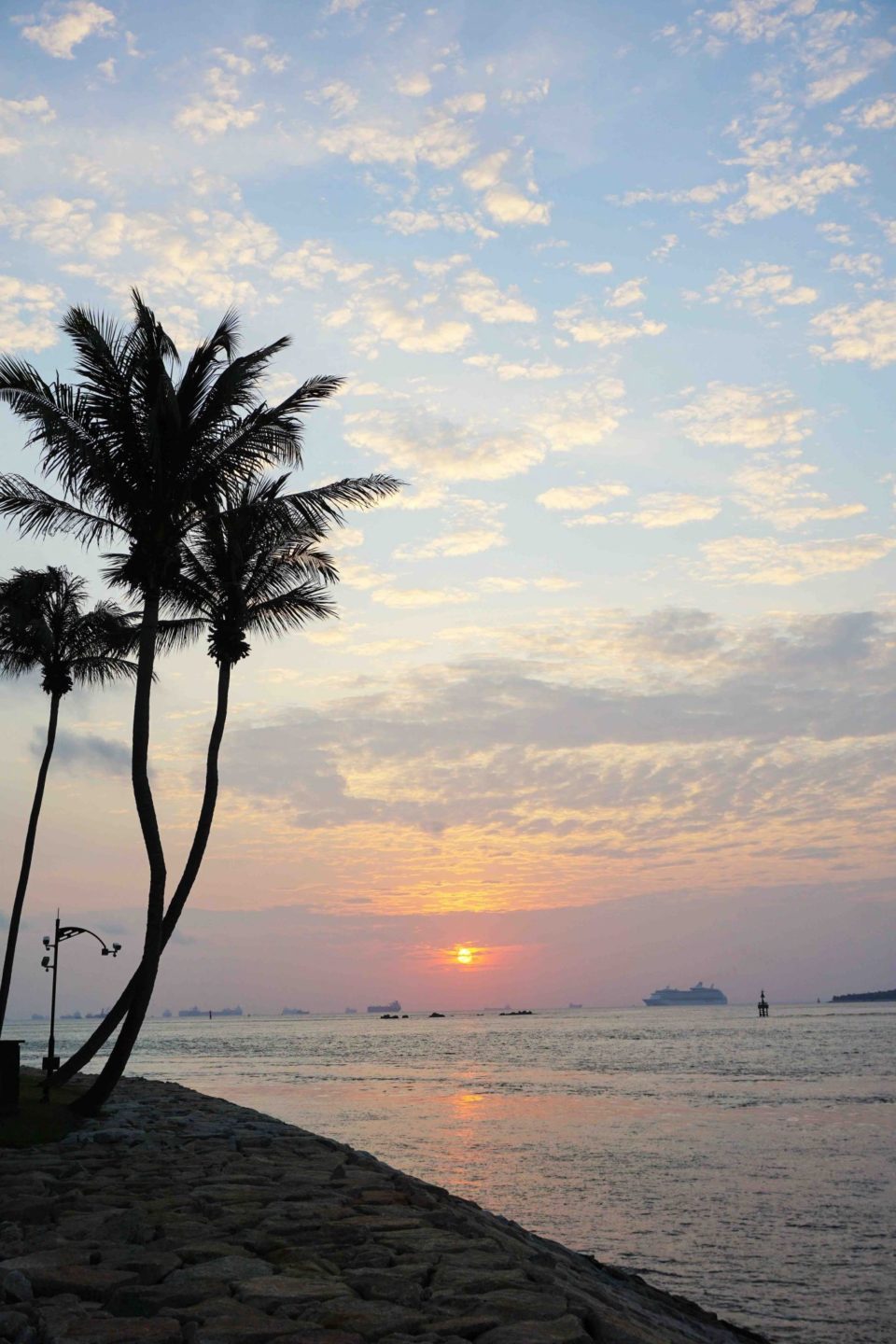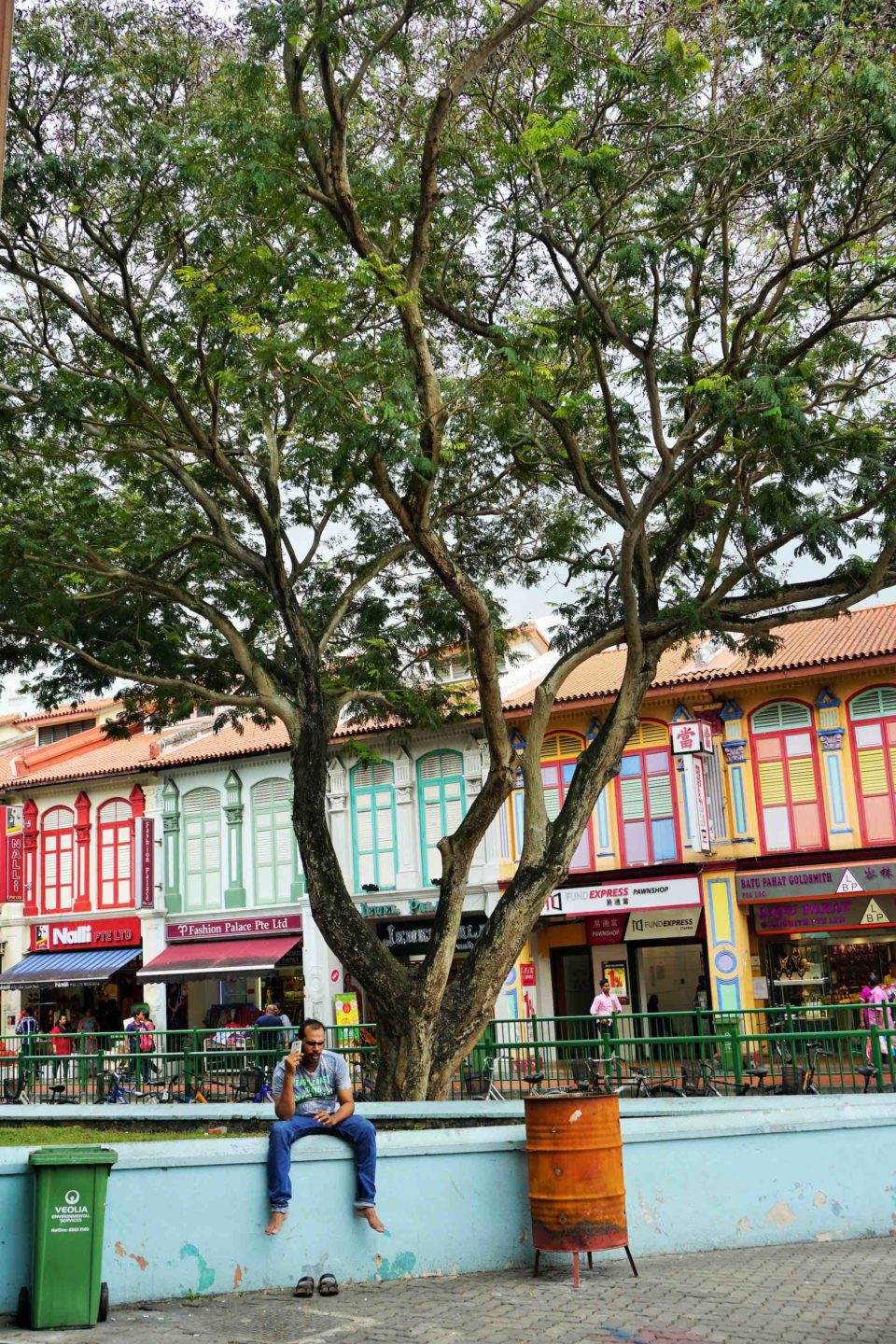 If you are lucky enough to have a full day off, get yourself over to Sentosa Island, 'the state of fun'. You can reach the island by bus, monorail or cable car and this overload of options is what you can expect throughout your day. Fancy playing golf, screaming your lungs out in a rollercoaster, fulfilling your lifelong dream of riding a Segway or peeking into the underwater world in the worlds' second largest aquarium? It's all at your fingertips! Most of the locals however will tell you to go to the southern end of the island and stick your toes in the sand at Tanjong Beach Club. Offering a swimming pool, a beach volley court, cold drinks and pumping music, it's the perfect spot to escape the city and make some friends. And if, after all those pool side cocktails, you've finally collected enough courage to ask the junior stewardess out on a date, take her out to the sophisticated Bob's bar @ Capellafor dinner and drinks. She'll be swooning in no time. Situated in the middle of Sentosa Island and hidden away in an old colonial building, it offers an original cocktail menu, 5 star service and lush views over their 2 pools nestled in the jungle. I promise you will at least score some points!
More places we can recommend:
Lucha Loco for the best Mexican food and vibes – 15 Duxton Hill
Strangers Reunion for the best coffee and hipster brunch options – 35 Kampong Bahru Rd
Café Iguana for (relatively) cheap frozen margarita's – 30 Merchant Road #01-03 Riverside Point
Drinks & co for a huge selection of wines and pretty epic cheese/charcuterie platters– 44 Club Street
Dusk for amazing views and a creative cocktail & tapas menu– Faber Peak Singapore, Level 2, 109 Mount Faber Road
Cé La vie– 1 Bayfront Avenue Marina Bay Sands Tower 3
Blu Jazz café– 11 Bali Ln, Historic Kampong Glam
Zam zam– 697-699 North Bridge Rd
TanjongBeachClub– 120 Tanjong Beach Walk, Sentosa Island
Bob'sbar– 1 The Knolls, Sentosa Island