Deia is an idyllic coastal village situated in the North-West of Mallorca, tucked away at the foot of the Teix Mountain, boasting breath taking views of the Mediterranean. It is easy to get lost wondering the cobbled streets while admiring the magnificent houses, home to some of the wealthiest people in the world. Deia is steeped in culture and history and has built a reputation as a rich artists colony.
A day off in Deia is guaranteed to make an impression and may just be the tranquil medicine required to leave the hustle and bustle of boat life behind for a day, there is plenty to do whether on your own, with your significant other or in a small group.
Deia is situated on the North-West coast about 40-minutes from Palma, it is a scenic drive and will help wet the appetite for an enjoyable day ahead.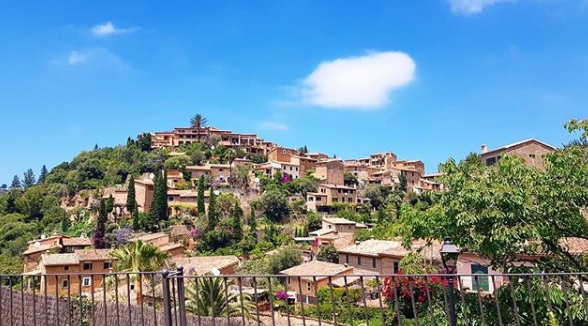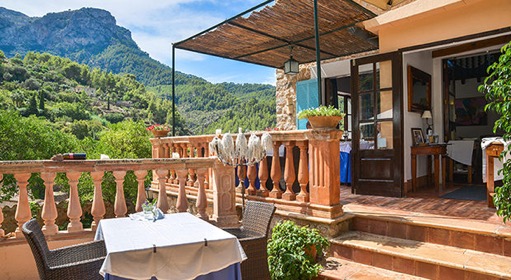 Things to do in Deia:
You should aim to arrive in Deia by about 10am, find a place to park and go for a wonder. There is no need to follow a specific route, just enjoy strolling the cobbled streets of the quaint village. Pop into the various stores and visit a coffee shop with a terrace view of the glorious natural surroundings.
You may also want to have a look at the immaculate La Residencia, a hotel previously owned by Richard Branson and host to many famous guests such as Princess Diana and Robbie Williams.
A visit to Robert Graves home is an absolute must (closed on Sundays), the late English war poet lived in this magnificent home from 1929 until his death. It has since been acquired by the Robert Graves Foundation and been restored and adapted for visitors. A tour of this oasis will cost you about 7 Euros and will leave you green with envy at the poet's existence.
Walking the streets of Deia in the Mallorcan sunshine is bound to get your appetite going and therare a couple of fantastic lunch spots on offer:
Michelin star restaurant Es Racó d'Es Teix is out of this world and will remain imprinted in your memory for a lifetime. Raco means nook or corner and when you lay your eyes on the Restaurants sublime setting you will see why, the terrace is tucked away at the foot of the Teix mountain and boasts spectacular valley views.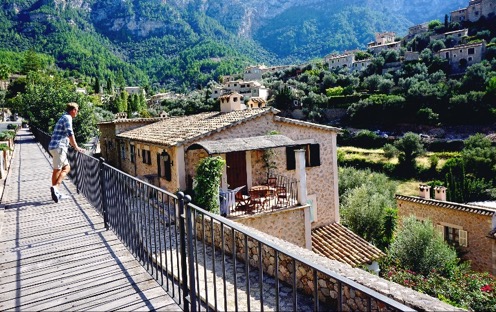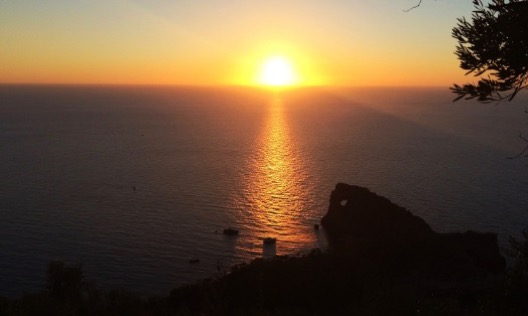 German chef Josef Sauerschell has earned two Michelin stars in his time and him and his wife utilise fresh local ingredients to create a quite remarkable culinary experience. The wine list is almost as long as an encyclopaedia, so we recommend allowing the friendly experts to guide you. The three-course lunch and dinner menus as well as the tasting menu are highly recommended. The price is reasonable when considering the quality and you will not regret your decision to visit this authentic gem. Booking in advance is essential.
There are handful of other great yet more affordable restaurants scattered around Deia if fine dining is not your thing, Restaurant Nama,El Barrigon Xelini, Trattoria Italiana and Sa Vinya, to name just a few.
Once the food and wine have settled, you can head down to Cala Deia for a dip in the beautiful blue Mediterranean water. Cala Deia is a tiny cove made up of pebbles and rocks, boasting crystal clear water and views of the magnificent stone houses tucked into the surrounding cliffs.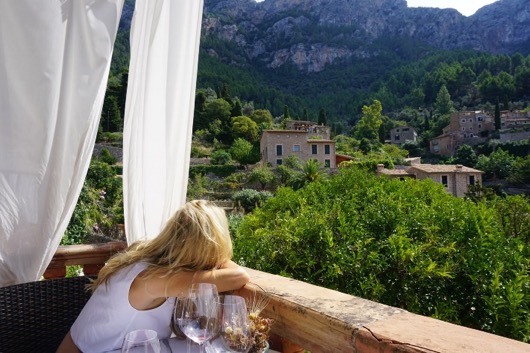 Spend the afternoon soaking up the sun and swimming or snorkelling in the blissful Mallorcan waters. Enjoy an evening cocktail or even some more delicious food at the relaxed beachside restaurant Ca'n Lluc or further up the cliff at the famous Ca's Patro March, which overlooks the cala.
Finally, Deia or more specifically Sa Foradada is blessed with the most spectacular sunsets Mallorca has to offer. Sa Foradada is about a 15-minute drive from Cala Deia on your way back to Palma, time it well and stop off at the viewpoint for sunset, the elevated view of the 'Sa Farodada' rock formation and the still Mediterranean Sea will compete with any sunset spot on the planet. On Sundays, there is even a little Chiringuito serving drinks and catering to the many sunset seekers, most of whom are locals.
A day off in Deia may feel more like a long weekend and you will return to the boat thinking you have just been on vacation.