Portals
If you are in the mood to relax and have a few cocktails but don't feel like an adventure or travelling too far, Portals is your place. Situated just 15 minutes from Palma you can arrive by car, taxi, bus or even bicycle.
Take a stroll through the Puerto Portals Marina which is full of upmarket shops, restaurants and bars. The restaurants here are all amazing and you will not be let down, however, for a great lunch spot we recommend Beach Alm. It is a German owned, Mediterranean beach style restaurant overlooking Playa Portals. The cocktails, food and atmosphere all make for a great experience.
Playa Portals is a vibrant blue flagged beach with lots to offer, it is usually buzzing with people during the summer months and is very atmospheric. There is beach volleyball, non-motorized watersport rentals, beach bats, snorkelling, a swim out to the island for the more energetic and a great little 'chiringuito' to help rehydrate. Services include a lifeguard, showers, toilets and lounger/parasol rentals.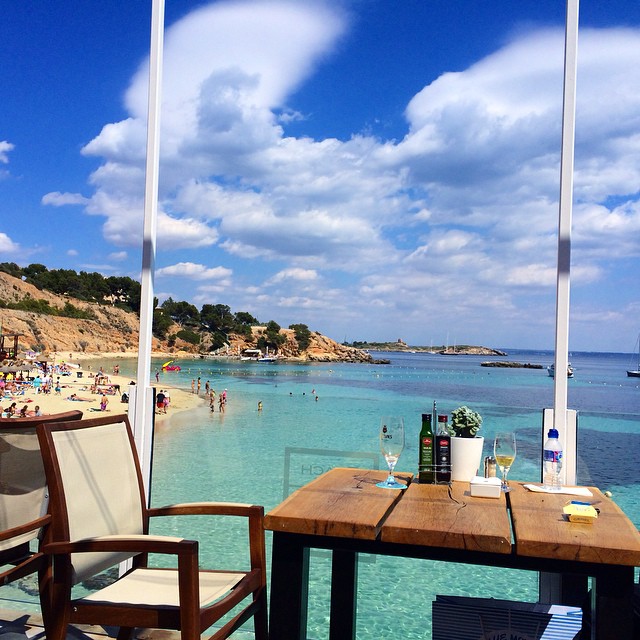 Head over to Roxy's beach bar on the far left (South East) of the beach, renowned for its cocktails, music and relaxed atmosphere. Roxy's never disappoints and you are sure to drink the afternoon away forgetting all about boat-life for a while. Roxy's is open from midday until 10pm during the summer and offers snacks and basic food. It also has a dock, so is accessible by boat.