A fantastic way to immerse yourself in the Spanish culture and combine a day outdoors with delicious local cuisine. Sa Foradada is a family-run restaurant that has been around since 1972, it is located on the North-West coast of Mallorca near Deia. Overlooking the spectacular Sa Foradada anchorage. It has become famous for its authentic paellas cooked over a wood-fired grill and has been visited by many celebrities, including, Michael Douglas, Bruce Willis and Bryan Adams.
The restaurant is only accessible by boat or foot and requires some forward planning, contributing to the special ambience and feel of the place. You are guaranteed to share a laugh with the owner and staff who have poured their heart and soul into the restaurant and made it an unforgettable experience for anyone privileged enough to visit the rustic cliffside eatery.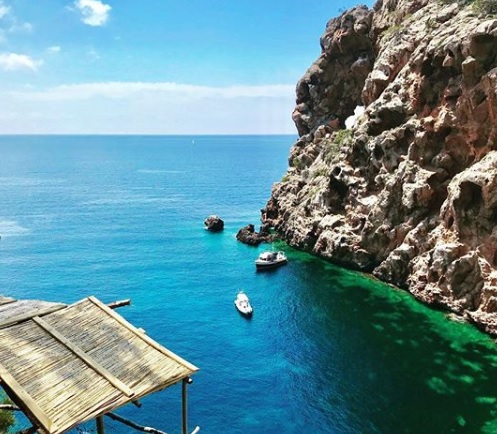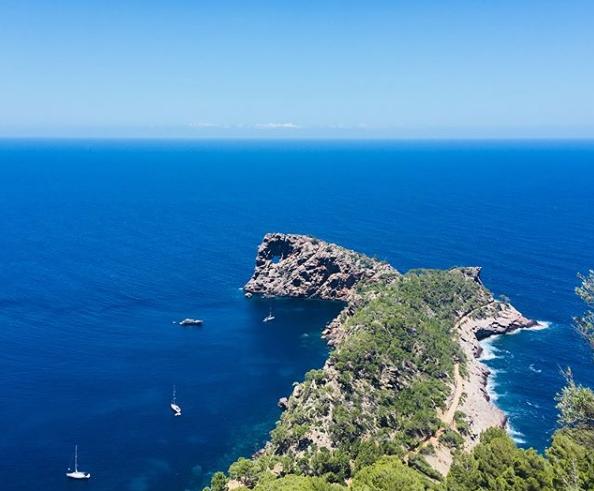 There are two ways to access the Sa Foradada paella restaurant and both make for a great day out. If arriving by boat, we suggest filling up the tank and enjoying a morning cruise along the majestic North-Western coastline. You cannot miss the distinguishing Sa Foradada rock formation, pull into the anchorage and drop the pick in the shallows. There is great snorkelling on offer here and even some good diving around the headland. There is a little rugged dock for pickup and drop-offs which can be dodgy in larger swells, swimming ashore is not uncommon. Once on land follow the stairs which lead up the cliffside towards the restaurant. Your tender is safe in the anchorage and should be in view whilst eating. After lunch you can enjoy another swim or snorkel before heading back from where you came. Sa Foradada is a long way from Palma and may be out of reach in most tenders, why not rent a tender from one of these places nearby and make a day or weekend out of it.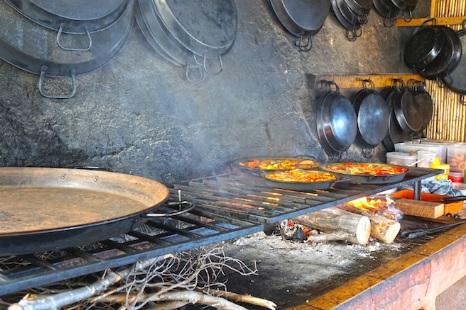 Your other option is to walk down the mountain through the Son Marroig estate, it will take about 40 minutes and closed shoes are a necessity. Park your car at the top, near the Son Marroig house and follow the 'Bar Sa Foradada' sign, climb over the stile and head down the scenic mountain track. You will walk through typical Mallorquin countryside before being treated to magnificent Mediterranean views. You are bound to build up a sweat and we recommend a dip in the sea before settling down in this rustic haven. Bear in mind the walk back up the hill will be a lot more gruelling, especially with a belly full of Paella and wine.
A unique blend of rustic décor, wood-smoke stained blacked walls and authentic aromas create a special atmosphere overlooking the glistening Mediterranean Sea. A combination bound to put a smile on the face of even the grumpiest crew member. Share a laugh with your waiter, drink a toast with your buddies and get your hands dirty feasting on the best Paella on the island.
The restaurant is open from March to October and we recommend booking ahead. ENJOY!