The Perhentian Islands are a set of islands off the east coast of the Malaysian Peninsula, in the gulf of Thailand. Kechil is the smaller of the two islands and offers plenty of nothing to do.A place where less is truly more – clock off and kick back. Surrounded by pristine white sand beaches and tranquil translucent turquoise waters as far as the eye can see, it is no wonder this island is the epicenter of the Malaysian Peninsula's diving scene.
The island is accessed by fast boat from Kuala Besut port. If you have come on the overnight bus from Langkawi (which we did), or KL you will arrive in the early hours of the morning. The first ferry shoots off at 07:00 and will cost between MYR60 and MYR70 for a return ticket (make sure you negotiate).
You will notice if you look on booking.com or hostelworld that there appears to be no accommodation available on the island, don't let this deter you, accommodation is provided by the ubiquitous dive schools on the island and is usually bundled as part of their dive packages (fun dives or courses).
Perhentia offers some of the lowest cost of diving in Asia, if not the world, and its shallow bay offers an idle opportunity for a first confined dive with 30 meters plus visibility (who needs a pool), which is a rather special experience.
As mentioned the island is crawling with dive schools all with their own pricing and atmosphere, all with websites where you can prearrange courses and accommodation, however if you are more flexible then take a walk down long beach on arrival and pick a school that tickles your fancy. We did all our diving with Angel Diver and couldn't say enough about the staff and service we received – everyone was very clued up and attentive and breakfast was included as part of the dive/accommodation packages.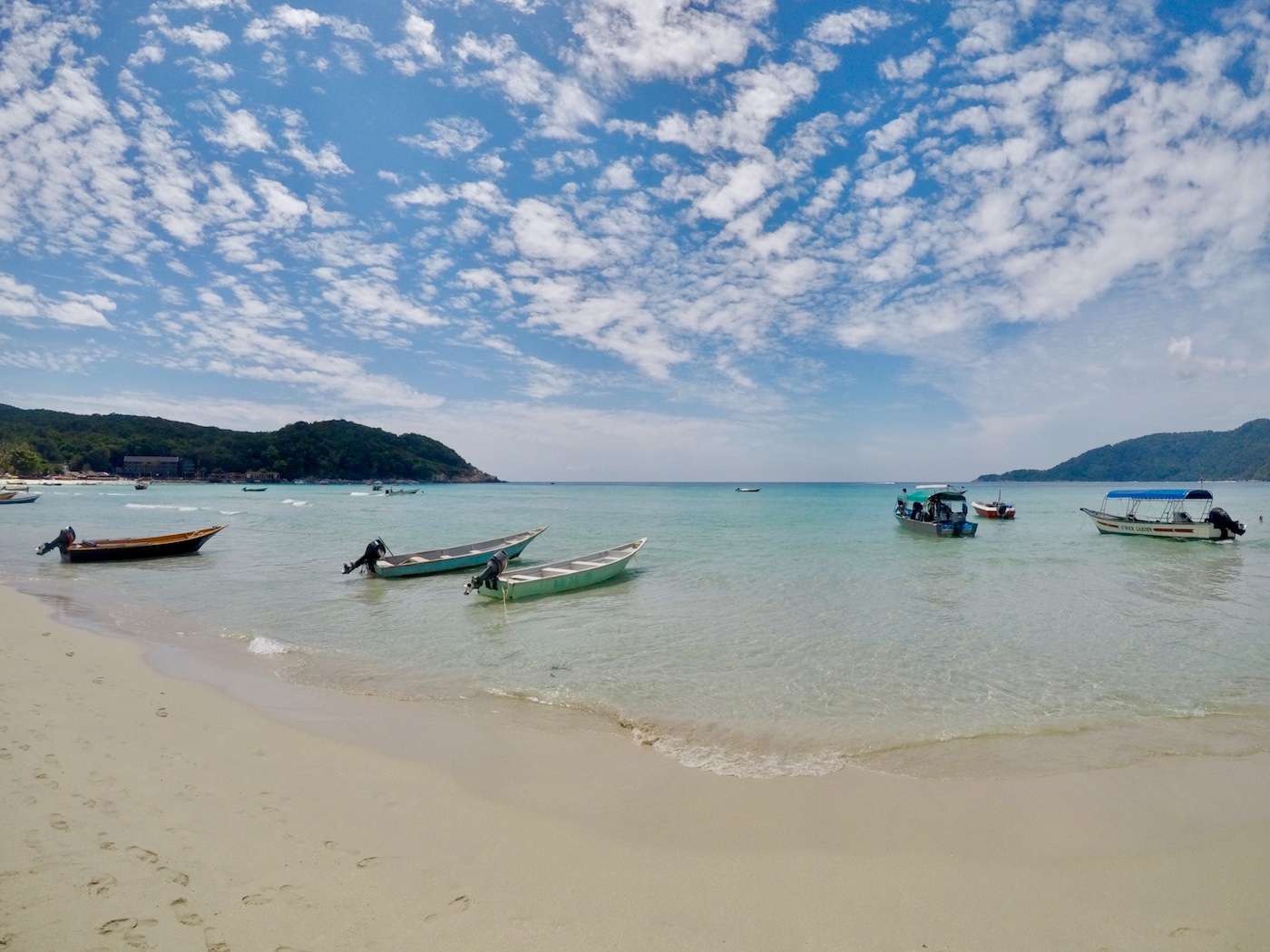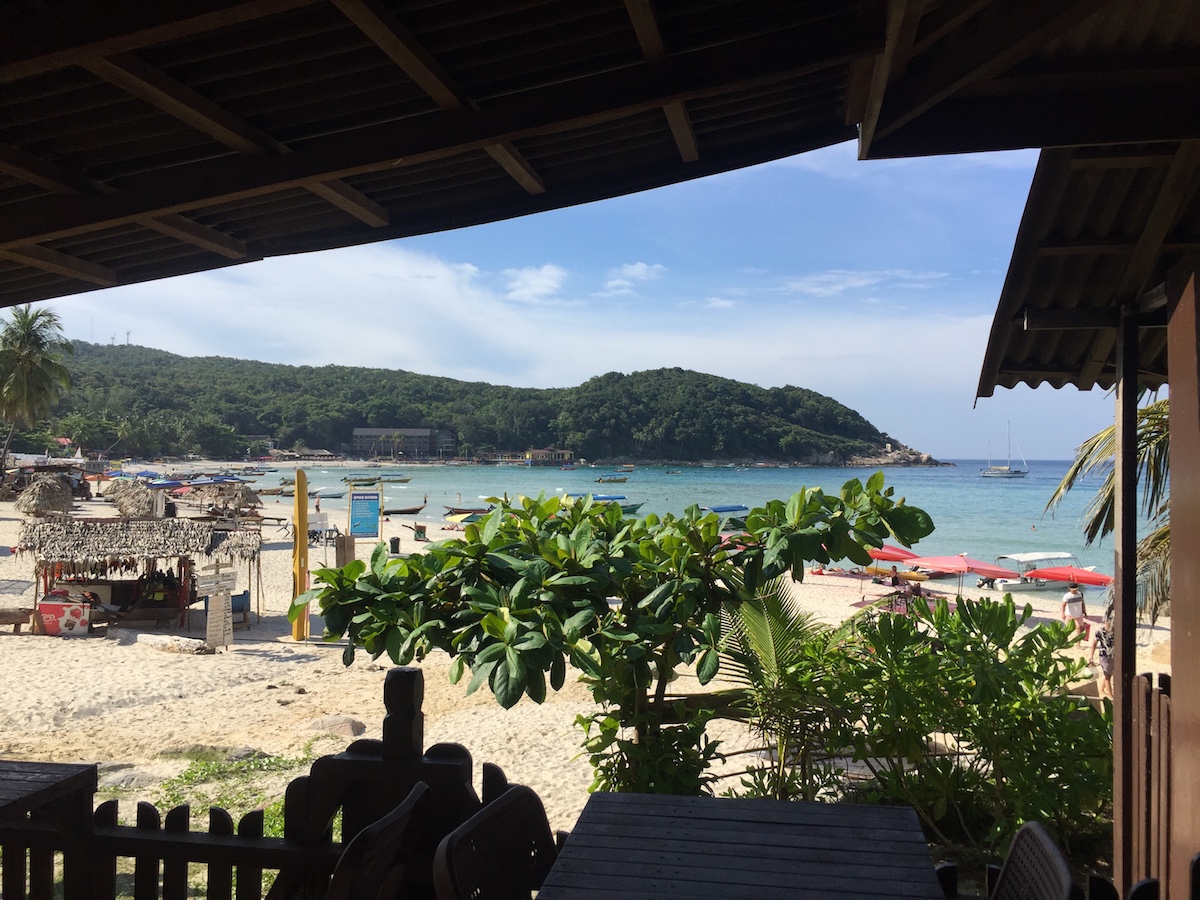 If you are not interested in diving there are a couple places to stay toward the end of the beach, which are available on a first come, first serve basis. Don't expect fancy things like Wi-Fi in all areas, ac or even electricity for most of the day, but don't worry you won't need them. You can look to pay anywhere from MYR70 pp. for a shared room.