If you are ever in Sri Lanka during the East Coast season (May – October) you are guaranteed to find yourself in Arugam Bay for a considerable portion of your trip. This charming little surf town situated on the South-East Coast of the island has a tendency to trap travelers for longer than they intend to stay – and for good reason. You're going to want to set aside a decent amount of your off time to truly experience the magic of this East Coast gem…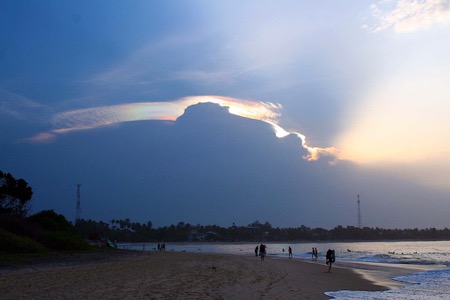 Having covered a substantial area of the island last year in 2017, I was completely blown away by the un-spoilt authenticity of Sri Lanka and its warm and welcoming inhabitants. I had planned to visit a couple more spots before heading East to Arugam Bay; but my curiosity got the best of me after hearing this highly acclaimed surf hub being compared to 'Bali in the 70s' by a handful of surf veterans on numerous occasions. Unsurprisingly, I ended up spending the rest of my trip in A-Bay and even came back this year to spend another 2 months in the 'Bay of Bliss'.
Getting there
Traveling around Sri Lanka is pretty easy as there are buses and trains that operate smoothly and are able to take you to wherever you need to be for barely any money at all. If you are stopping off at a couple of destinations along the way to A-Bay then I would suggest taking the bus; it's really cheap and gives you a genuine feel for Sri Lankan culture and tradition. As a female, it is respectable to cover your legs and shoulders while using public transport and will prevent any unwanted stares. Be sure to smile and greet the locals; they are some of the kindest and warmest people I've ever met.
If you are heading to Arugam Bay straight from Bandaranaike International Airport in Colombo, then rather get a private taxi to take you straight through as the trip across country is about 7 – 9 hours and would be quite intense by bus.  After crossing the bridge from Pottuvil you will hit the Main Road of A-Bay which is decorated by street side stores, restaurants, surf shops and plenty of accommodation.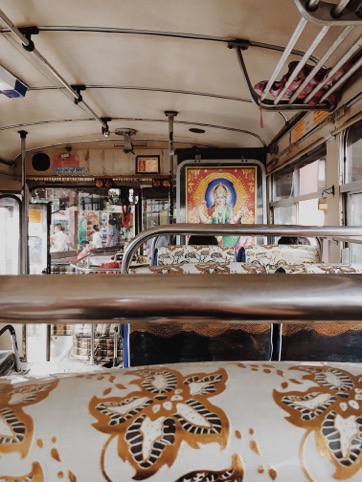 Where to stay
Finding good places to stay is really easy in such a small town; A-Bay is scattered with beach huts, cabanas, hostels and great hotels. If you're not looking at spending too much I would recommend staying at Arugam Bay Beach Cabanas, Rupa's, Siam View, Long Hostel, Hipster's Hideout, Lahiru's and Eastwind Surf Camp. If you're budget isn't as tight I would 100% recommend staying at Hideaway – one of Arugam Bay's most highly acclaimed and beloved spots.
The entrance to Lahiru's can be found at the end of a quaint little walkway. They also have a restaurant that serves delicious food for really reasonable prices and the best dessert in town aptly called 'Hello to the Queen'.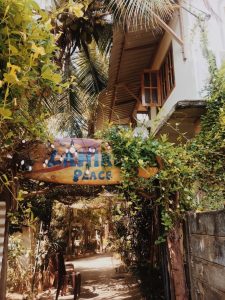 Hang out at Hideaway
Hideaway is more than just a place to stay; the staff, café, bar, yoga shala, shop and art container all work simultaneously to bring the most magical atmosphere to life. Hideaway is easily the most popular spot to hang out during the day or night – they just get it so right.  The daytime café offers the tastiest coffee in town, fresh juices, vegan-friendly food, day beds, tree houses & hammocks to chill in under a canopy of trees, all the while cruisy surf music drifts on in the background.
At night, there is a killer 2-for-1 happy hour special that runs at the bar from 6 – 8PM and offers an array of delicious drinks including cucumber-infused gin and Lankan Lebowski's – basically coconut and Kahlua milkshakes that'll make your taste buds dance along to the groovy tunes that fill the hot, humid air.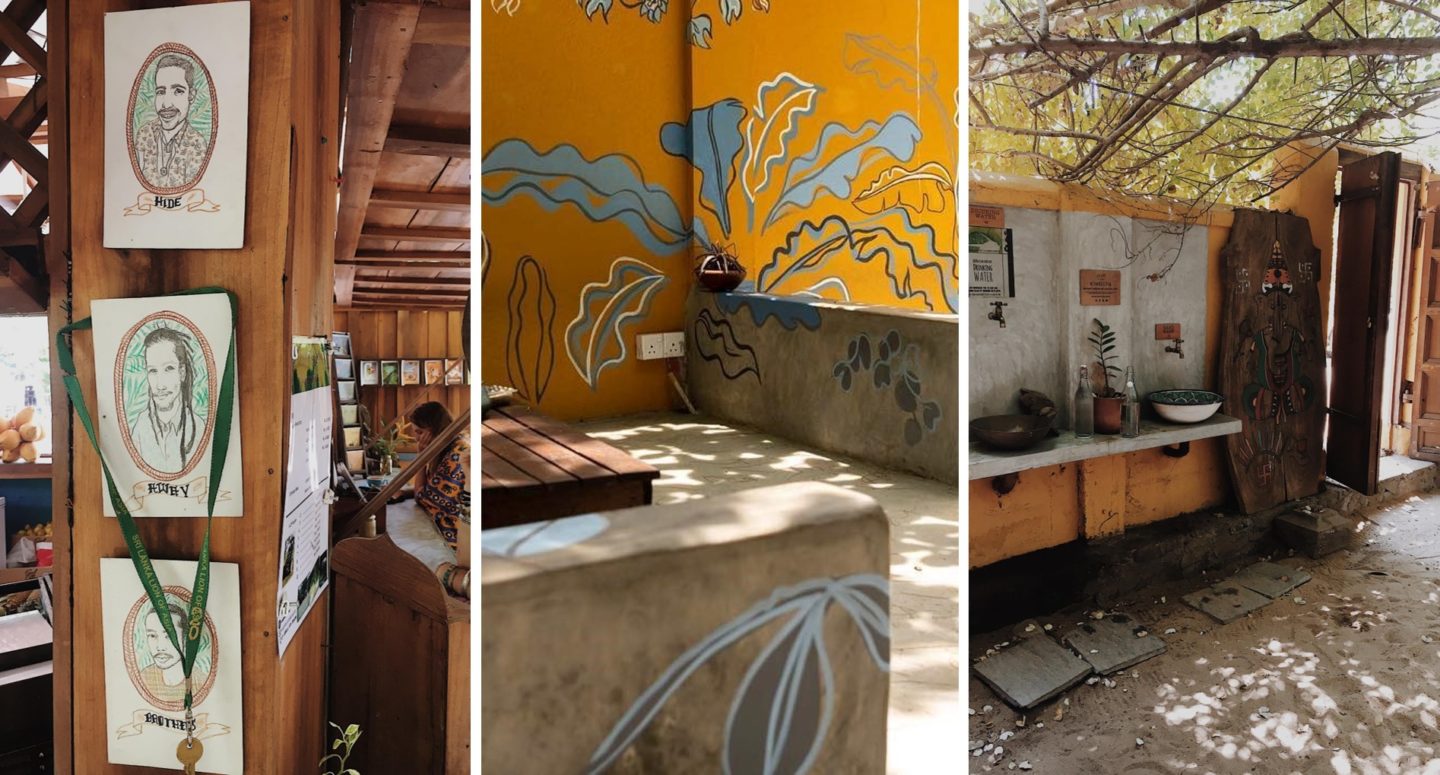 Where to swing the hips
After the Hideaway bar closes down at around 11PM, there are a handful of places to go if you feel like moving and shaking until the early hours of the morning. If it's Friday, catch a lift with one of the jeeps that take you to Whiskey Point where you will find good vibes and techno-on-tap. If it's Saturday night, stroll on over to Mambo's Beach Bar which is situated right on the beach at Main Point and where the boogie is always strong. If irie vibes are more of your scene, then head to The Lounge where there is live Reggae music and plenty of room to dance.
Food, glorious food
Sri Lankan food is some of the tastiest and most interesting food I've come across. There's plenty of spicy rice and curry, coconut sambol, dosa, roti, kottu, dhal, string hoppers and normal egg hoppers (which can be filled with anything from avocado, cheese or even Nutella). The best places to eat traditional Sri Lankan cuisine can be found in the neighboring town of Pottuvil at either Sbarro or Al Baith – be sure to finish off your meal with a sweet milk tea.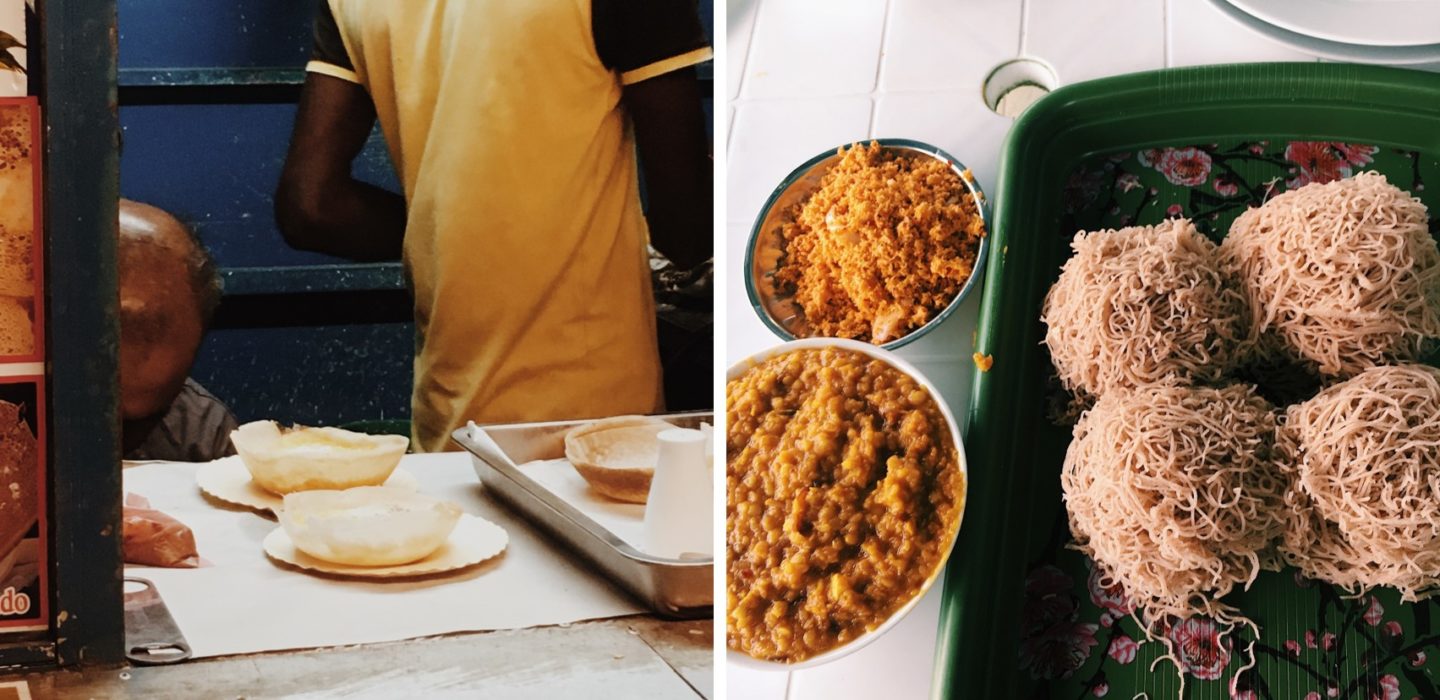 Within Arugam Bay, the best selection of local food can be found at Balaji, Meena's, Samanthi's, Mama's or at one of the roti vans on the side of the road. If you're craving some 'Western' food (hamburgers, pizza and pasta) then the best places to head to are Pizza Point and Hello Burger situated on main road. There is also authentic Israeli cuisine available at either Hummus Bay or Elephant Road and it is seriously some of the best I've ever had – go for the chickpea or tahini Hummus with pita, Shakshouka, Sabich, Falafel and avocado salad. If you're in the mood to splash out and treat yourself, go and order the best Indian food out there at Garden Cottage or Tandoori Hut.
With all that being said, enjoy yourself, be open-minded and go with the flow. Say thank you, or 'istuti' in Sinhala (pronounced 'stoo-tee'), be polite, smile, don't wear bikinis on the street, respect the multitude of different cultures and soak up all the magic that A-Bay has to offer.