The archaeological site of Pompeii is one of the most visited sites in Italy and it should get a spot on your to-do list because it's truly a unique place to visit. So thought UNESCO as well when, back in 1997, they awarded Pompeii with the status of world heritage site as the ruins provide a vivid picture of a past society that is without parallel anywhere else in the world.
You can reach the well-known ruins via train from Naples, which will take you about an hour. If however you're lucky enough to be docking into Marina di Stabia, you are pretty much at the doorstep of the Vesuvius already and you can get to the entrance of Pompeii by taxi in under 10 minutes. Another reason to find yourself lucky when in Marina di Stabia is the yacht club within its perimeters which comes with a huge outdoor pool and lounge area, just so you know. Pretty much the perfect spot to hang out after working hours!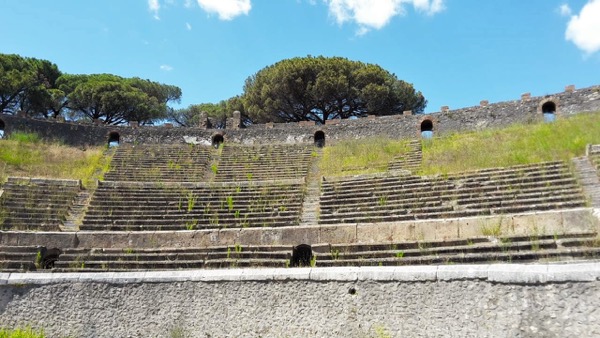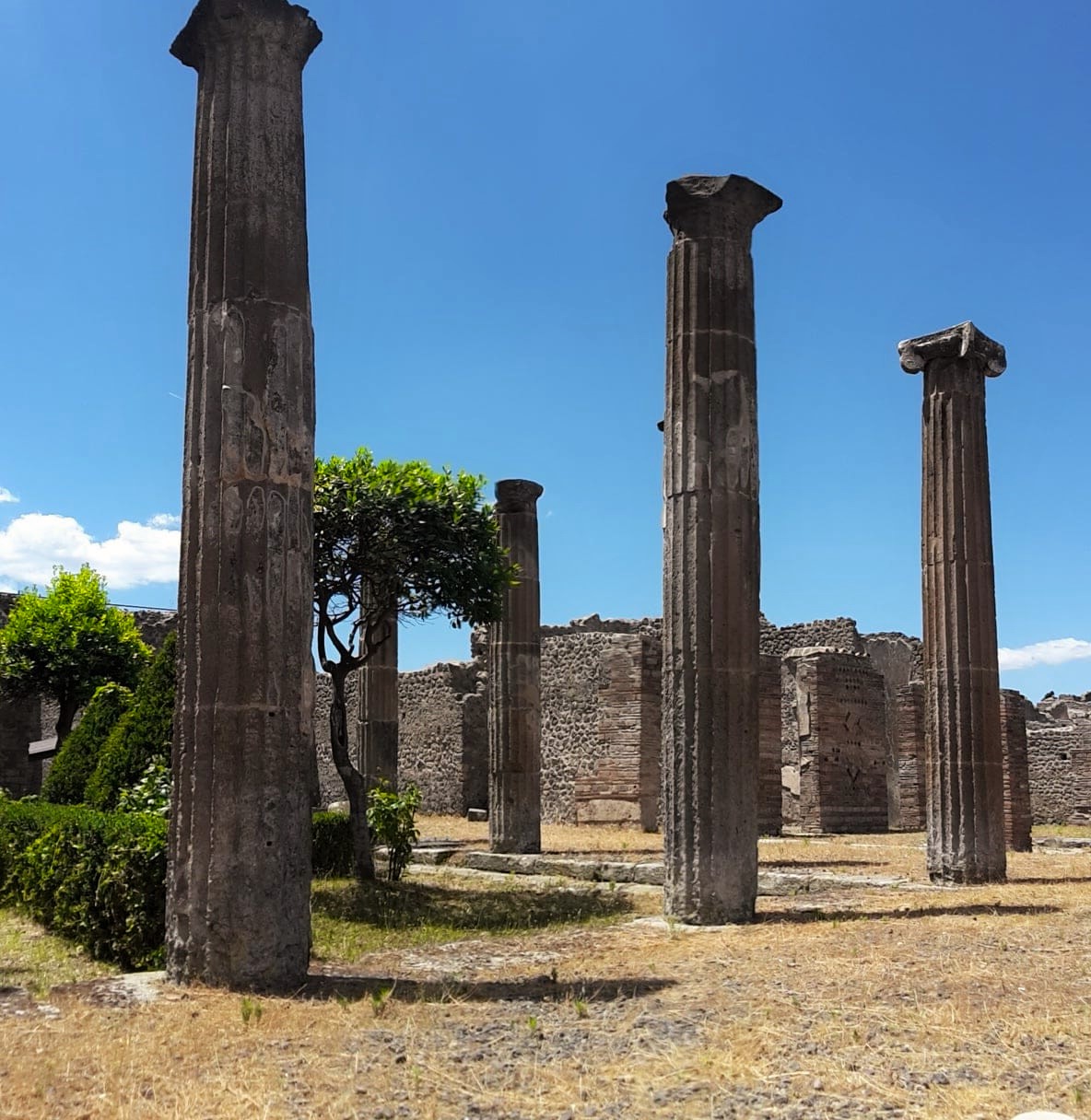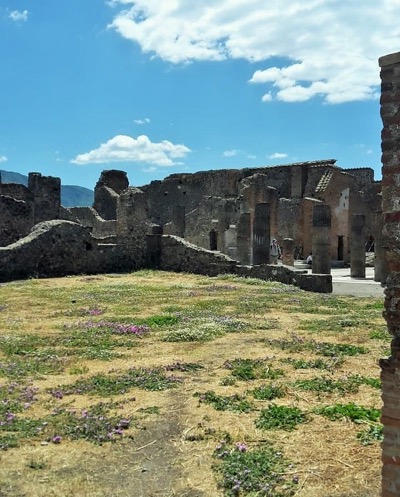 Back to Pompeii; before you go, there are two important things you should take into account. Firstly, covering a total of 67 hectares it is not your average museum visit. Be sure to wear comfortable shoes and don't expect to complete your visit in an hour. To truly take in all the site has to offer, I would recommend to take out at least 3 to 4 hours. Which brings me to my second point: bring water, because it gets hot! When I visited last July, it was a scorching hot day with not a breeze of wind to be detected and, as you are surrounded by old ruins, there are no roofs and barely any trees under which you can hide from the sun. So be prepared.
If, not unlike myself, you are expecting to see rows and rows of well-preserved bodies, frozen in their last embrace, then you are wrong. In fact there are no bodies to be found at all as they completely disintegrated when covered by the volcanic ash during the eruption. Scientists were however capable of making casts of the bodies by pouring plaster into the hollows left behind. Nevertheless, the majority of these casts have been put on display at the museum in Naples, leaving only a handful behind in their original location.
What you will find though is a vivid picture of an ancient Roman society and its everyday life, which abruptly came to a permanent standstill. The thick layer of volcanic material which buried the city and its inhabitants kept everything remarkably intact until the present day. And I am not only talking about the main infrastructures, like the thermal baths and the amphitheatre. There's also perfectly preserved mosaics and frescoes, electoral slogans on walls, pieces of furniture and ornaments and the streets still carry distinct indentations of where the chariots carried around the people of Pompeii so many years ago.
Not to put you off your visit but it's best not to think about the fact that the Vesuvius is still active and a new eruption is said to be long overdue. Or about the fact that, when Pompeii got destroyed by a rain of ashes and rocks in 79 AD, an estimated 11.000 people died whereas there are currently no less than 250.000 people living in 'the red zone'! Will you take the risk to visit?