Its certainly no secret that the island of Mallorca is a cycling mecca. With thousands of lycra clad athletes heading for the pristine tarmac and iconic climbs each year, accompanied by pro teams such as Team sky who use the island for their winter training camps. With the influx of hipster cafes, great restaurants and an average of 300 days sunshine each year, its easy to see why it has become one of the premier cycling locations on the globe. Yacht crew based in Palma? You lucky devils.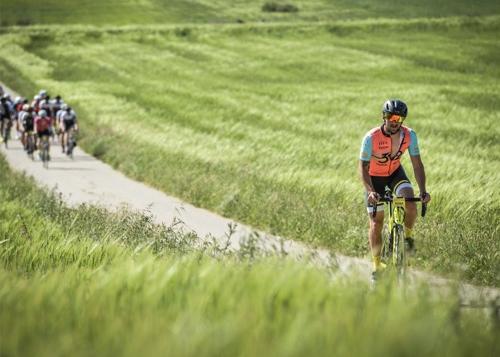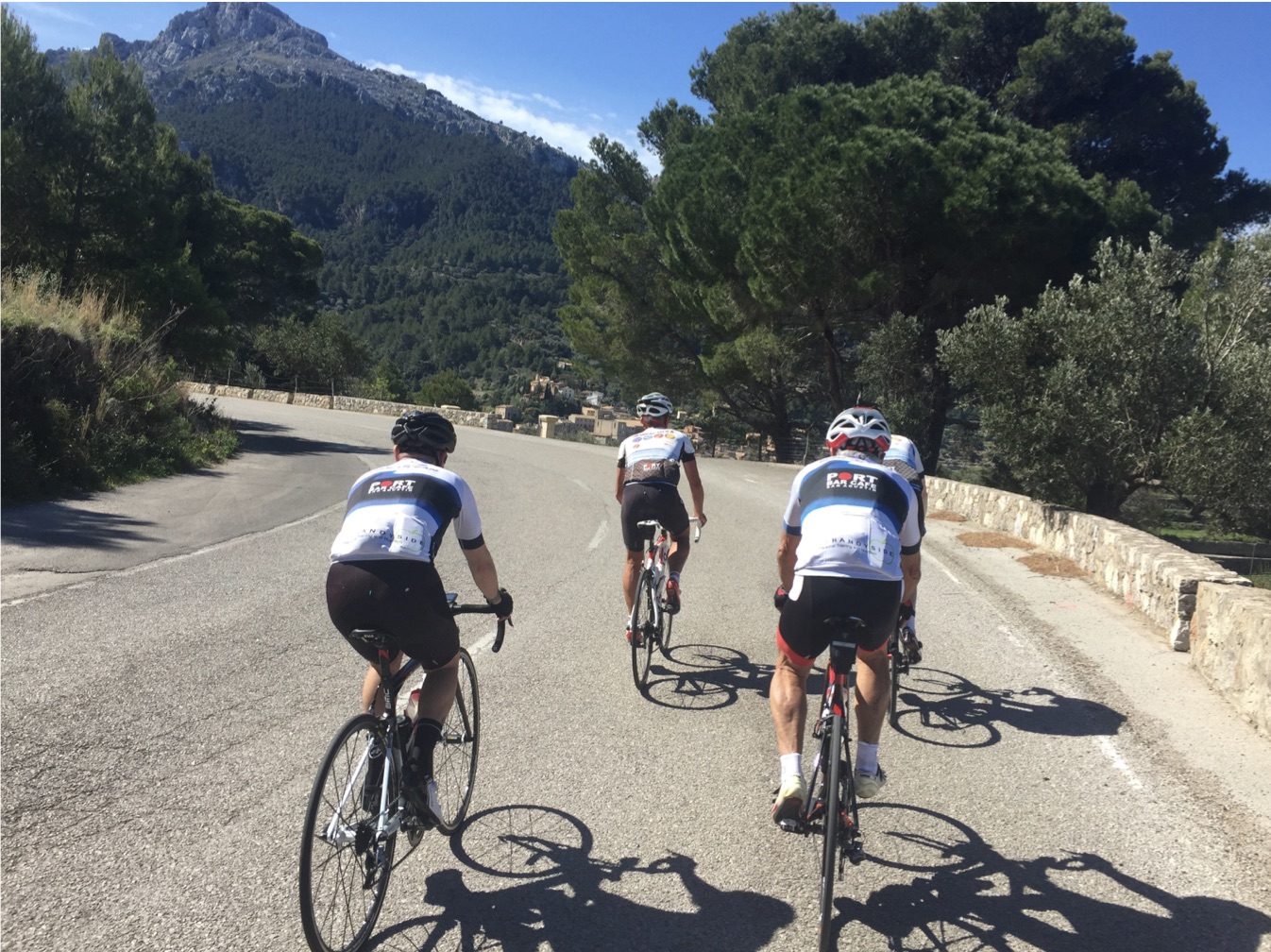 Health and mental benefits aside, cycling can also be a very social activity, with most weekend group rides stopping at several cafes for a chat over coffee and cake. Some of my personal favourites being Es Grau on the MA-10 coast road, Ca s'amitga in Lluc and Cycling planet in Alaro. There are many established groups and clubs on the island, all with a huge ex pat and yacht crew presence. Most offering slow, social groups and a faster group. What better way to meet people and network on the island? Search for Rapha cycling club in Palma, there are several rides a week departing from old town.
With Mallorca's ever developing road network, the older, small mountain roads are all but deserted, making them incredible to ride, whether you're climbing up through pine forestsor descending for 17km down Puig Mallor, the thrills never cease to end.
Palma is a great central hub to start from, giving quick access to the Tramuntana mountains via Esplores, Valledemossa or Soller. For those wanting to go a little easier, the flat country lanes heading East towards Llucmajor offer some great views and deserted roads. Of course there is always the cycle path along the coast from Palma to S'arenal. This route is great for beginners, panoramic sea views and hundreds of restaurants and cafes to stop for refreshments.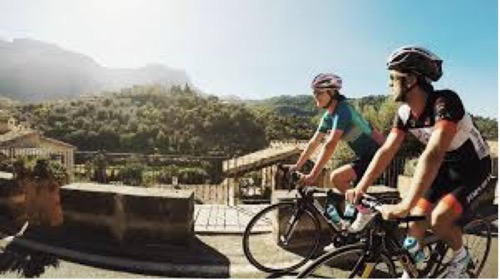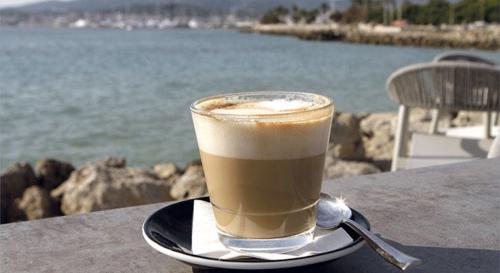 Like any sporting activity, there is a variety of equipment on offer, varying in both quality and price. A good place to start for a bike is the local hire shops, of which there are many (a quick search on google will find one nearby). They are often looking to get rid of bikes which are a few years old, all are well maintained, meaning there are some real bargains to be found.
Alternatively, why not look to hire a bike for a period of time, just be aware you will be no Chris Froome if you are a just starting out, and some of the mountain roads could prove a real challenge. Cycling takes a certain amount of time and effort invested, to build specific muscle groups and a cardio vascular system which will help propel you up the climbs. That being said, there is always the option of a modern E-bike, using an electric motor to help supplement your power.
Once you're all kitted out its time to start exploring. I would recommend for those new to the sport, a ride from Palma. Treat yourself to a guilt free breakfast in Santa Catalina (try Santina for amazing eggs, bagels and juices) after this use google maps to aid you towards Bunyola, you will get a sense for the scale of the mountain range as you ride toward them, then head Southeast for Santa Maria, where you will find some of the better bakeries and coffee shops Mallorca has to offer. After a Cortado its back towards Palma. This is a fairly flat ride and will be a great insight into the sport. Depending on pace and length of stops, plan for approximately 2 1/2 hours.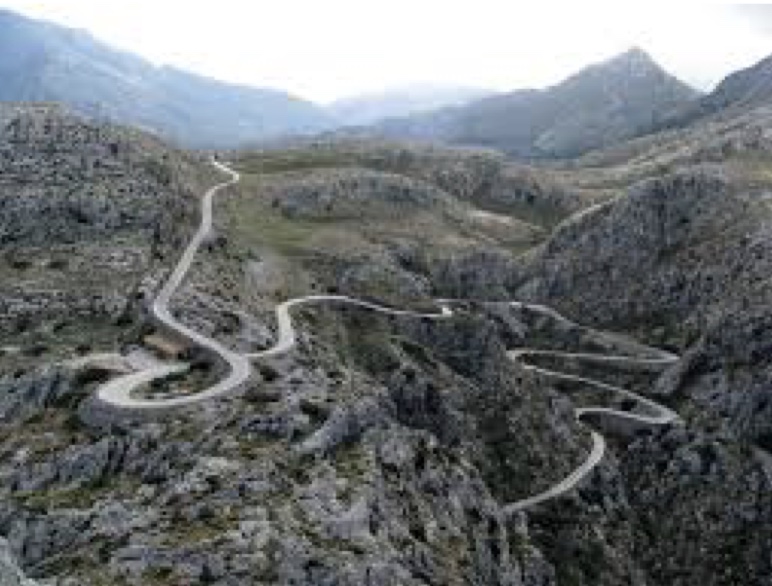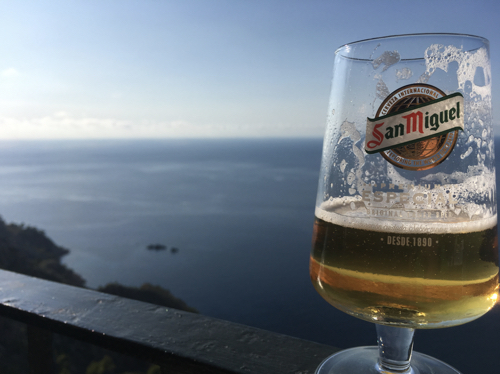 If you get the bug, you may want to take it up a notch. There are numerous events throughout the year, some more competitive than others, but all challenging in their own way. Triathlons are popular in the autumn and spring, including ironmans, and Europes longest single day event is now held annually. The Mallorca 312. An epic day of closed roads, 8000+ competitors and 3 distances to choose from. 167km, 225km or 312km. A truly amazing experience, the event is well organised and is growing in popularity each year. Being at the end of April, it provides the perfect target and gives focus to train through the mild winters of Mallorca.
Must ride spots:
–> SA Colobra
–> Plug Major & the blue lakes
–> Formentor Peninsular
–> MA-10 from Andratx to Soller
To conclude, Mallorca has some of Europes best roads, a huge diversity of landscapes, great culture, food and people. Exploring the island by bike has to be experienced, you shall be immersed in every aspect of nature, whilst leaving no carbon footprint. You shall meet like minded people from all over the world, get fitter and discover hidden gems missed by cars, and in the process, you may just discover a new favourite pastime.