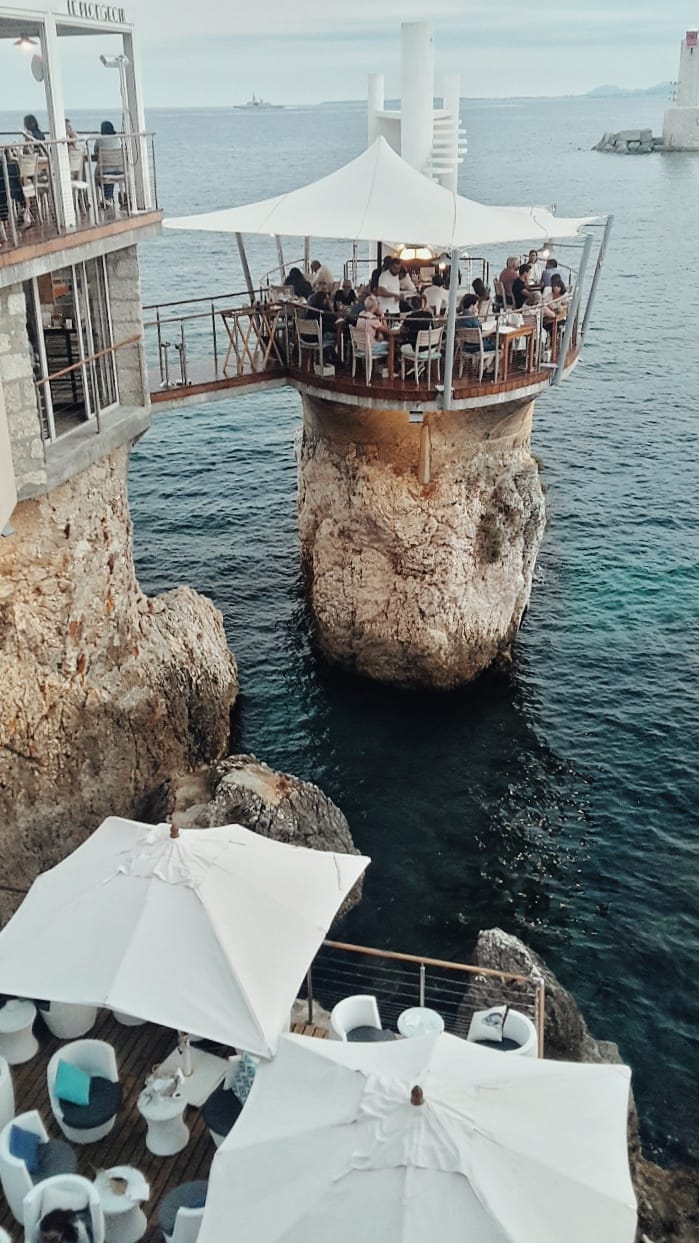 As much as we all love our dear salty ocean, don't we just secretly live for that exhilarating moment when we are about to enter port, a night of freedom on the horizon, after weeks of living on no sleep and sobriety? If the port in question happens to be Nice, then you're in for a treat with the following hotspots.
Located about a 15 minute walk from the marina, I recommend diving into your night at Le Plongeoir. Coming into port, this iconic spot might have actually unknowingly caught your eye before as it is tightly perched on top of a rock pillar rising out of the sea. Its history goes all the way back to the end of the nineteenth century when a fishing boat was purposely built upon the boulder so the upper class of the French Riviera could enjoy their afternoon tea, neatly seated 6 meters above the crashing waves. Around the time of the Second World War the fishing vessel was replaced by a beach restaurant and some dive boards (hence the name) and now in recent years the quirky little spot has given way to its newest phase were it is part lounge bar, part restaurant. This means you can either choose to start your night with a true Mediterranean tapas style dinner, or head straight into the cocktails at the lounge area, which is not actually situated on the rocks, but at sea level below. Be sure to make a reservation for larger groups and if you are wondering if you can jump off the dive boards, I will save you the trouble of asking the staff: the answer, alas, is no.
As the sun is setting, stroll your way along the coastline or through the laneways of the old town to the second spot. I suggest you fight the urge to order a pint of beer at Ma Nolan's Irish Pub and instead opt for Le Hussardacross the road. This fabulous rooftop bar is at its best in the evening, when the warm lights and summer breeze set the ambiance.
The cocktails are pretty damn delicious and if by this point you are feeling a bit tipsy and regret skipping dinner, I highly recommend ordering one of their pizza's, at least if you are a cheese lover like me.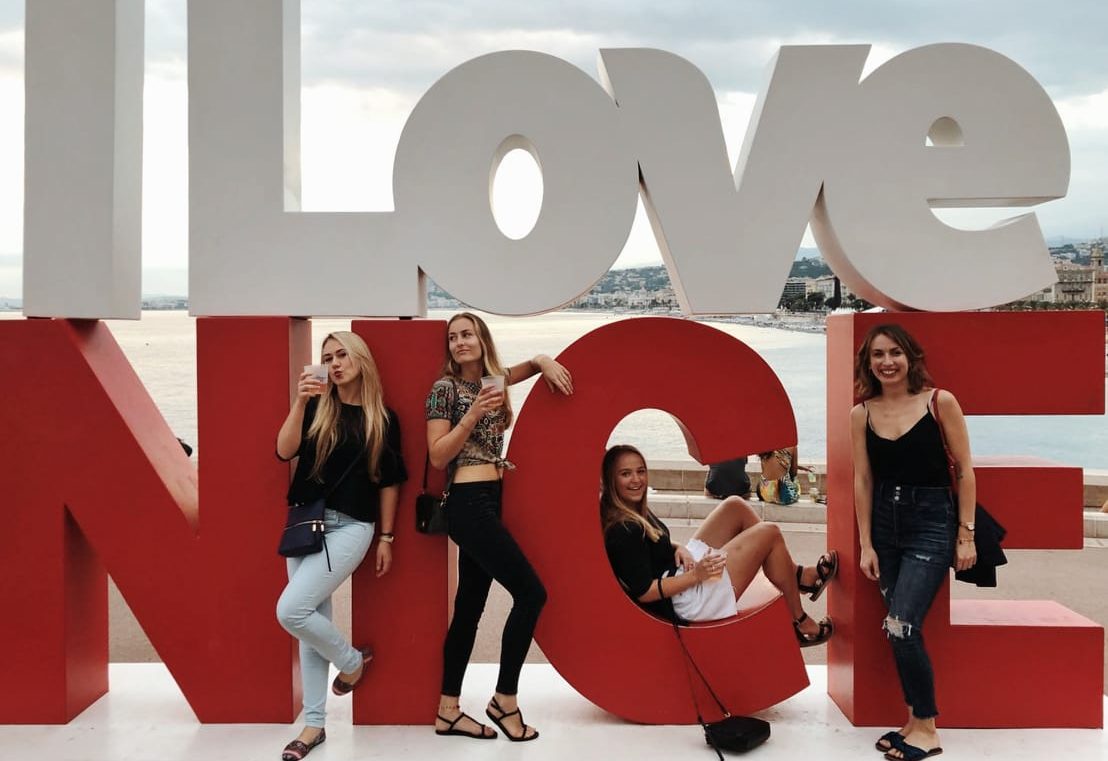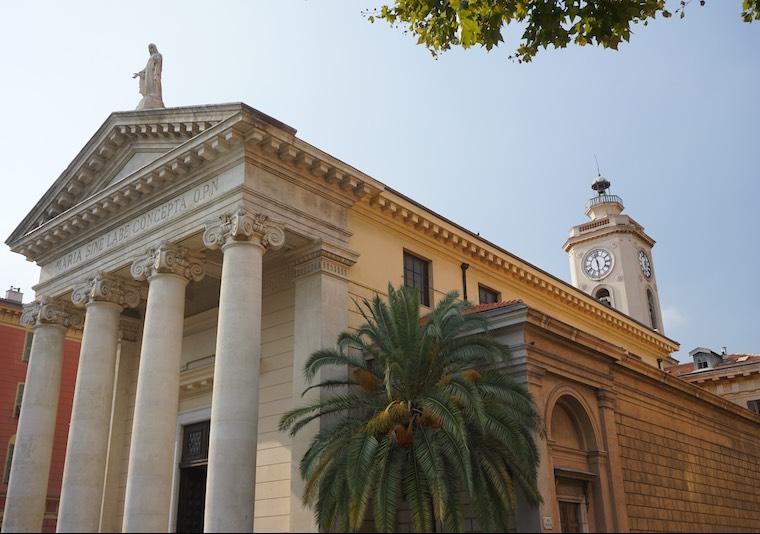 You can't really say you have been out in Nice, without having experienced the most well-known live bar of the area, Wayne's Bar. If you arrive too early you might be wondering what the fuss is all about, it's just people sitting around tables, right? Wait until the live band comes on and before you know it, you are bouncing around on top of said tables, trying to remember the ceiling is only inches away from your head, all whilst a hundred other people are rubbing against you, screaming along nostalgically with every single rock song from their adolescence. It's a far cry from the fancy vibes at Le Hussard, but with live music every night of the week and an atmosphere where everything goes, it's the perfect spot to let loose.
If however you crave the thumping rhythm of a proper night club, head over to High club on Fridays or Saturdays. As most clubs, it's big, it's loud, there's strobe lights and often lightly dressed dancers, tickling all your senses. The doors only open at midnight and because the drinks are unsurprisingly overpriced, it's not a bad idea to get a head start elsewhere. Expect to pay an entrance fee of around €10 (unless you're there at midnight sharp and don't mind dancing on your own for half an hour) and don't be put off by the line at the entrance. As usual it's merely an artificial marketing trick to lure you inside and you generally won't have to wait any longer than 10 minutes.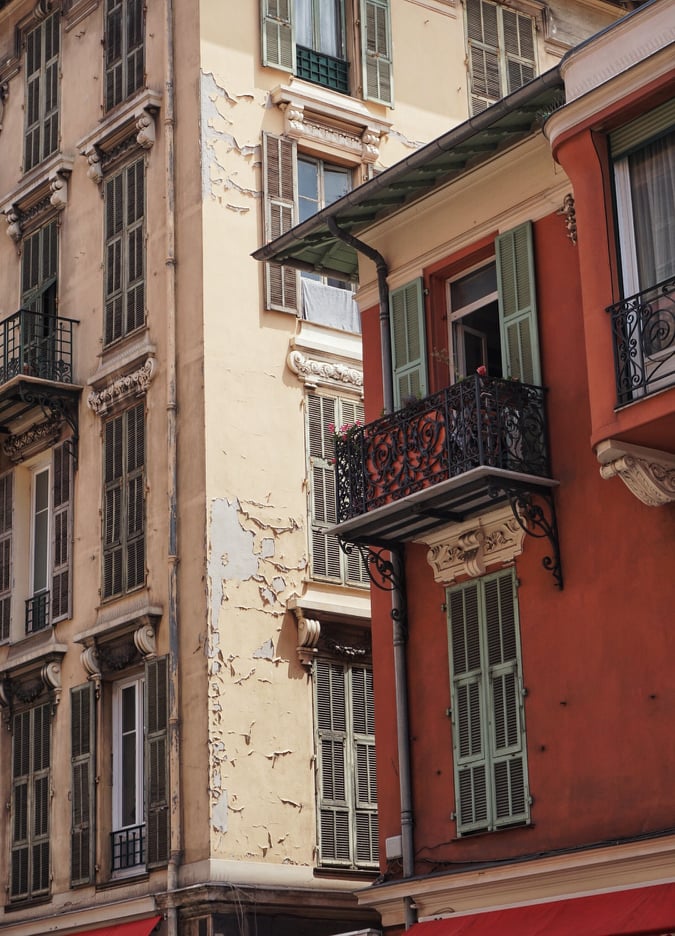 The alert reader might at this point be wondering why there are only scenic photos of Nice throughout this post and no pictures of the actual places mentioned (except for le Plongeoir). That, my friends, is because a clever yachtie knows that it's never a good idea to bring an expensive camera out on a night out, especially when your body forgot what alcohol tastes like. So go out, get your boogie on and see with your own, possibly slightly blurred eyes what Nice has to offer at night.
Le Plongeoir – 60 Boulevard Franck Pilatte, 06300 Nice
Le Hussard – 3 Rue Saint-François de Paule, 06300 Nice
Wayne's Bar- 15 Rue de la Préfecture, 06300 Nice
High Club – 45 Prom. des Anglais, 06000 Nice