Chief Stewardess
Wilsonhalligan are seeking a Chief Stewardess for a beautiful 30m+ sailing vessel with really lovely owners. 
This is a great opportunity for someone stepping into the chief role after a few seasons as 2nd or sole stewardess on a smaller vessel. The crew are lovely and the guests are also very lovely. The role is for the season with the opportunity to become perm as the vessel is dual season.
Requirements: 
STCW 
ENG1 
Food and hygiene level 2 
B1/B2 
Package: DOE
Chief Stewardess
Wilsonhalligan are looking for an experianced Chief Stewardess for a busy private vessel. This is an excellent opportunity for someone looking for a wonderful owner and a stable program. 
Ideally, the candidate will have a few years experiance as a chief stewardess on similar sized vessels. You will be managing a team of 5 on the interior with regular guests trips. This is a dual season boat that does Med and Caribbean seasons. 
Requirements: 
STCW 
ENG 1 
B1/B2 
Food and hygiene level 2 
Package
5: 1 rotation 
$7000
Chief Stewardess – 40m+ Charter M/Y
Looking for a Chief Stewardess for a 40m+ Charter Single Season M/Y.
Permanent position to start ASAP in the Med.
Busy charter boat that will be cruising western med this summer.
Happy to consider a strong 2nd that is ready to step up!
Preferably have charter experience. 
Non smoking vessel and no visible tattoos.
Must be fully vaccinated and proficient in English.
Salary DOE with standard MLC Contract.
Please register online with A-Z Yachting or send your CV to [email protected]
Chief Stew – 35m+ Charter S/Y
Looking for a Chief Stewardess for a 35m+ Charter S/Y
Seasonal position to start ASAP (can become permanent for the right candidate)
Interior runs with Chief Stewardess and Deck/Stew.
Ideally have sailing and charter experience.
Must be fully vaccinated and fluent in English
Fantastic boat, captain and crew onboard.
Total of 6 crew and maximum 8 guests.
Preferably candidates located with the EU/UK.
Salary DOE with standard MLC Contract.
Please register and apply online or send your CV to [email protected]
#yachting #yachtcrew #yachtcrewrecruitment #yachtingindustry #yachties #yachtcrewagent #yachtcrewagency #yachtstewardess #sailingyacht #sailingyachtcrew #sailingyachtstewardess #superyachtcrew #superyachtcrewrecruitment #superyachtindustry #superyachties #superyachtcrewagency #superyachtcrewagent #superyachtstew
Chief Stewardess – 39m private MY
38m private MY looking for an experienced and organized Chief Stewardess. The boat will cruise US NE this summer and winter itinerary is still to be decided but most likely to be Caribbean with plans to travel further afield next year. High level of service and attention to detail required. Candidates already in the US / Caribbean will be given preference.
Point of contact for this position is [email protected]
Chief Stewardess
*** All candidates must be registered online and with all certification and documentation up to date. Point of contact is [email protected] ***
Chief Stewardess needed for brand new 45m MY.
The yacht will be launched mid-august 2022 from the Polish shipyard Conrad.
Private & Charter, 9 Crew, Cayman Island Flag.
Lovely and generous Swiss owners.
Looking for an experienced chief stewardess to finish setting the interior up in the yard and then lead the interior team successfully through charters and owner's trips. Experience with theme nights, table settings and budget management is a big plus. Also need some cocktail and wine knowledge, good leadership skills and team spirit.
The interior will run with 3 stewardesses.
CHIEF STEWARDESS REQUIRED FOR A 50M PRIVATE MOTOR YACHT
Start date: May 2022
Itinerary: Mediterranean
This could also be for a strong 2nd stewardess. They are looking for someone with strong service skills and at least a few years' experience in a similar role.
REQUIREMENTS
· STCW95
· ENG1
PACKAGE
· Salary: 5500
· 50 days leave
· Flights and medical
Experienced 2nd Stewardss
The search is on for an experienced 2ndStewardess with at least 3 years in the industry.
ideally having rotated through all aspects of the interior. This position requires someone with a strong work ethic, ability to run the day to day tasks and ongoing projects, manage 2 stews, oversee inventories and assist Chief Stew with setting the interior up after an extensive refit project.
62m M/Y - Dual Season Charter with some private use.
US based Team onboard is young, fun, experienced and professional, ideal candidate will be like minded & willing to commit for at least a year.
Standard SEA & package. Salary DOE.
Start Date: July 2022
Must have B1 in hand and all certs up to date
Female due to cabin arrangements
No couples, no time wasters, drama queens or boat jumpers. Please only apply if you meet the above requirements.
Point of contact is [email protected]
How to obtain a superyacht steward/stewardess job:
Are you new to the superyachting industry?
Find out all you need to know about how to find a steward(ess) job on a yacht or superyacht.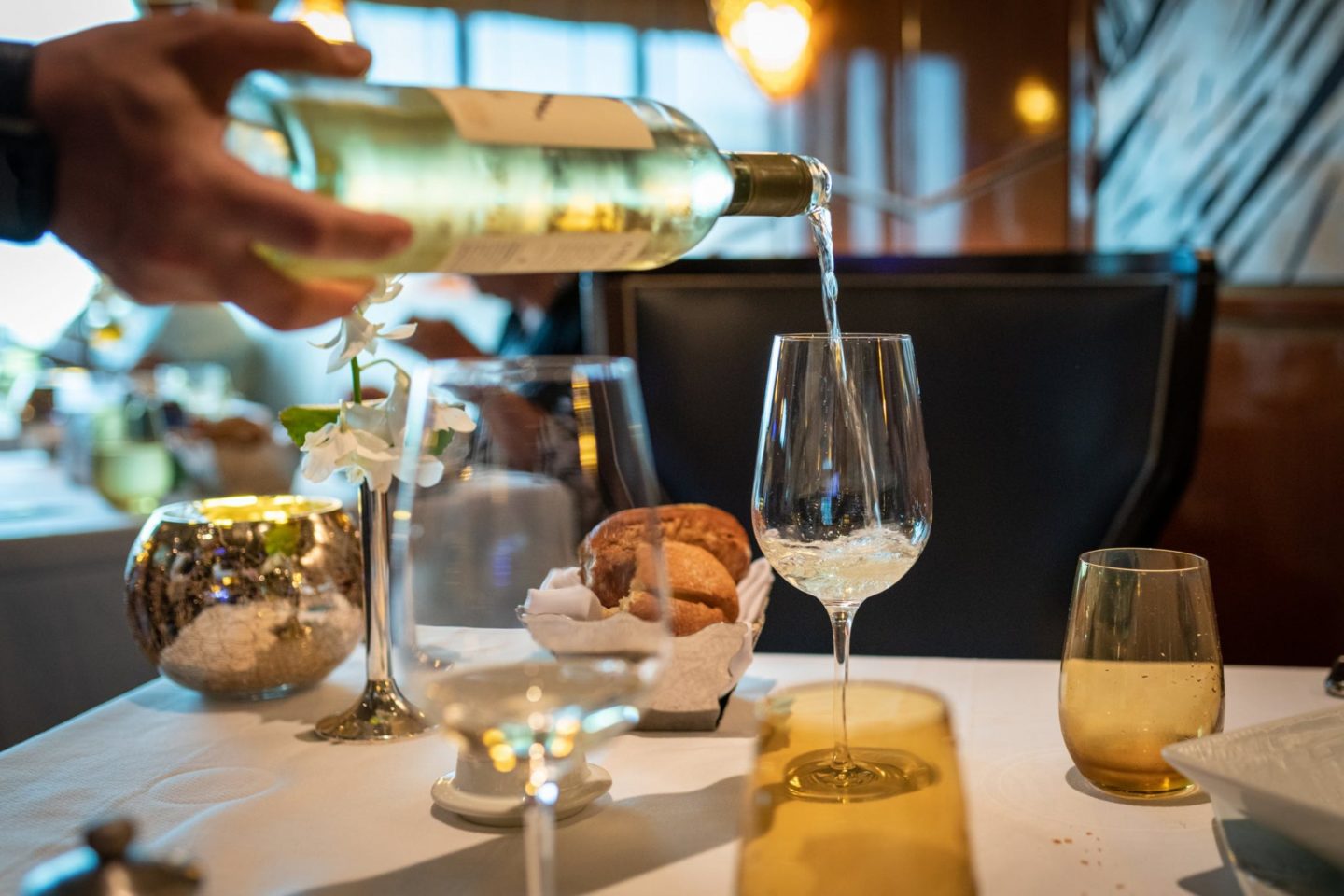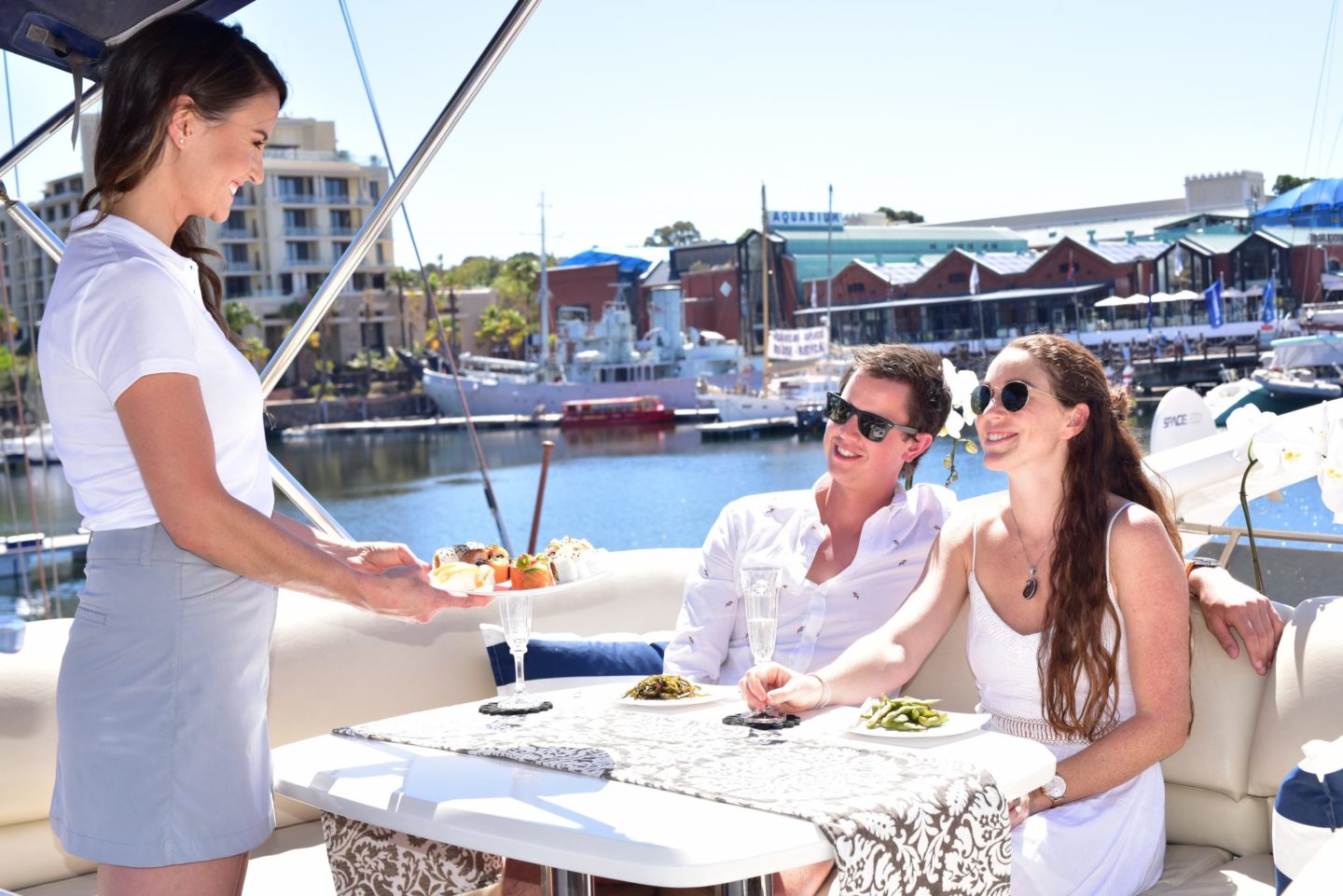 Complete the correct training to acquire a job as a yacht steward/stewardess
Certain yacht steward(ess) training courses are essential for you to qualify for a yacht steward(ess). Obtaining the correct certification can help you stand out in a competitive job market.
Fi

nd a Steward(ess) job with no experience:
If you are looking for your first job as a yacht steward or stewardess, we advise you to search for junior stew jobs and ensure that you have created a professional yacht cv, to help you stand out from other yacht crew.